Keeping your car filled up costs a lot of money. In fact, owning a car represents the second largest household expense. But there's always something you can do to save some money. In this case, Sygic GPS Navigation is here to help.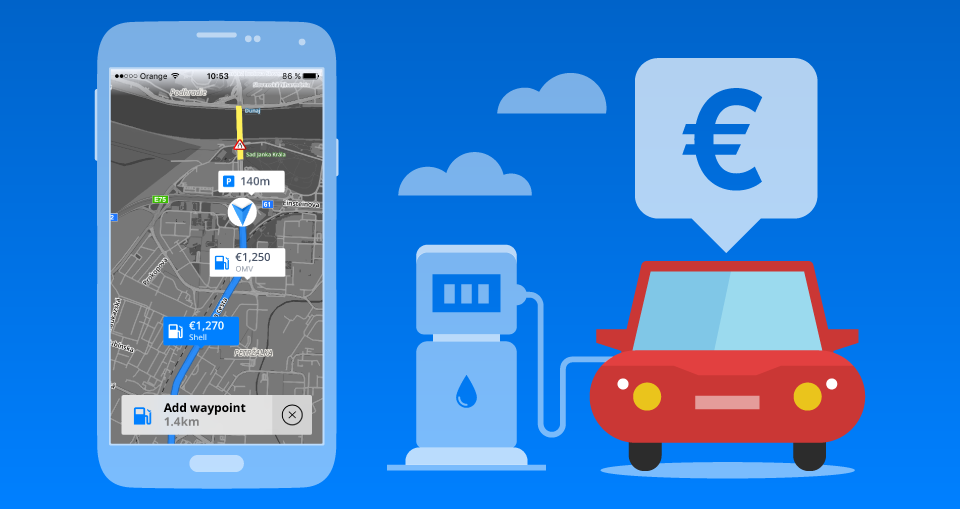 Fuel prices vary from one petrol station to another, with price differences as significant as 0.20€ per liter. Therefore, filling up can cost you much more than necessary. A cheaper petrol station could be just around the corner, 2 km further down the road or at the next highway exit.
Lack of information can get very expensive in this case, but the Fuel prices function allows you to find the nearest petrol stations, compare their prices and fill up for less. When driving with Sygic GPS Navigation, it's easy to make the best decision where to tank thanks to up-to-date information about prices on petrol stations.
So how much money can you actually save? Let's say you need to buy a full tank and your tank volume is 60l. Open Sygic GPS Navigation. Go to Menu -> Settings -> Fuel type and set your fuel type. The prices displayed on the map will be the price for your preferred fuel type. Please note that you will need an internet connection to see the prices. Plan a route or just search for nearby petrol stations.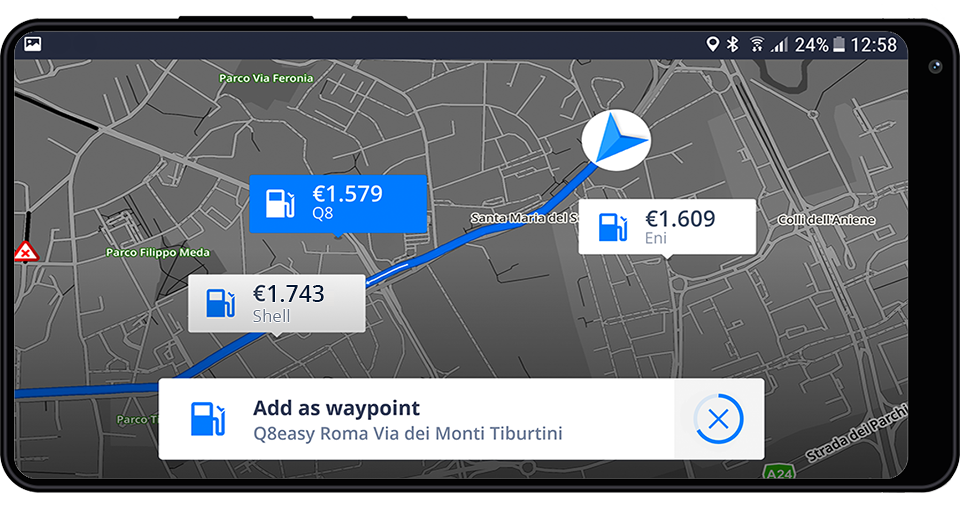 Petrol stations on the main roads and highways are usually more expensive. In this case, there is a petrol station right on your way. Your fuel type costs €1.743 / liter here. If you make just a little detour to a nearby petrol station, you could be filling up for €1.579 / liter. At the first station, you would pay €104.58 for the full tank; at the cheaper one €94.74. You could save almost €10.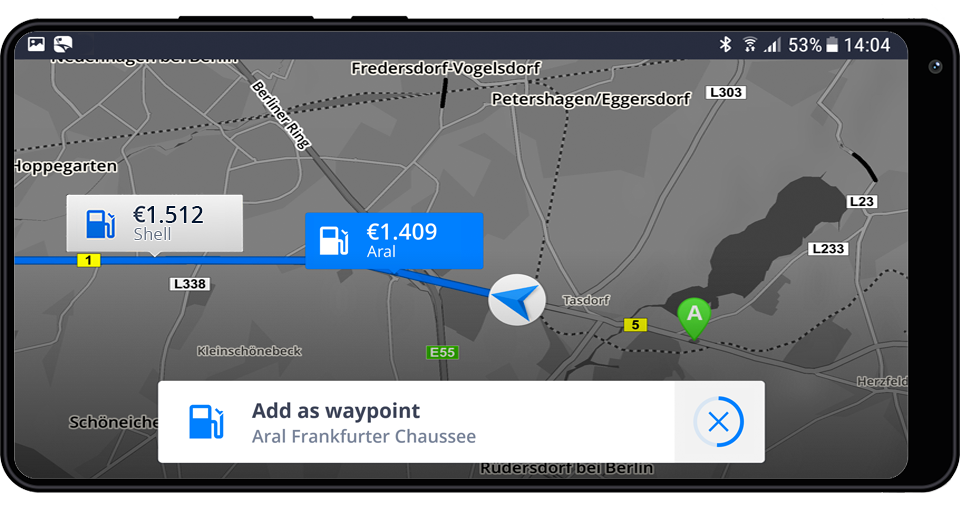 Sometimes you just miss the right the right petrol station. In this case, not stopping at the first station would mean spending €6 more (60l x 1.512 = €90.72 / 60l x 1.409 = €84.54).
Saving some money every time you fill up would be great, right? All you need to start saving is a Lifetime Premium license and an internet connection. Getting a Premium Lifetime license is definitely worth the small investment - you can get it back in savings after filling up just two or three times at a cheaper gas station. Visit our e-shop to check out our current offer.
Find out more about Fuel prices and discover other Premium features.