Based on feedback from our customers in the delivery business, Sygic Professional Navigation latest release 13.8.3. is a new feature called Street view at arrival. Simply, when a driver reaches the next stop on his itinerary, real-world view of the door he needs to enter appears on the display while still having the navigation map on.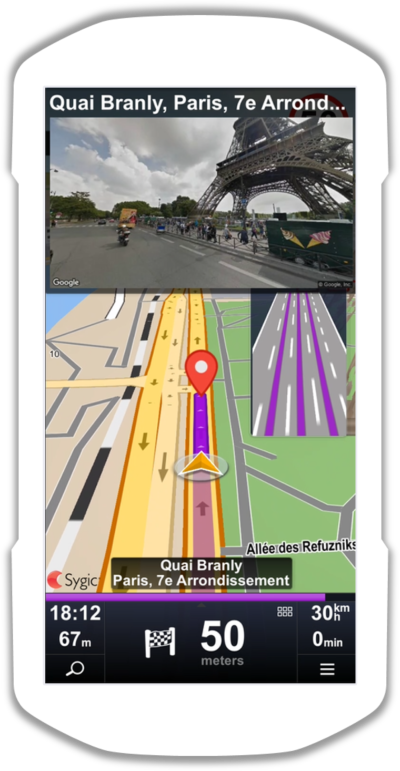 It's common for couriers to have dozens of stops during the day and every second counts. Delivering goods usually means finding the right address in a list of addresses, parking on the right spot (as close to this address as possible) and finding house or building with a matching address. This whole process could take away 30 seconds of courier's work, but if we project it on, i.e. 80 parcels, it is way more time wasted than it seems.
This real-world view pops up 100 meters prior the destination and stays in the upper part of the screen for the next 10 seconds since you once reached the destination. In addition to this, the navigation reads the full address name on arrival. All this helps to significantly cut down the seconds needed to find the recipient's address.
*This solution is not supported in countries, where its government prohibited to photograph streets due to privacy policy - specifically Germany or Austria.
For more information contact our sales.
Download Sygic Professional Navigation and try it yourself for 14 days for free!
Get your app for Android.