Open the app, type in the address, hit navigate and go. That's exactly how things don't work when you are behind the wheel of a seventy feet long truck. And what if that truck is fully electric?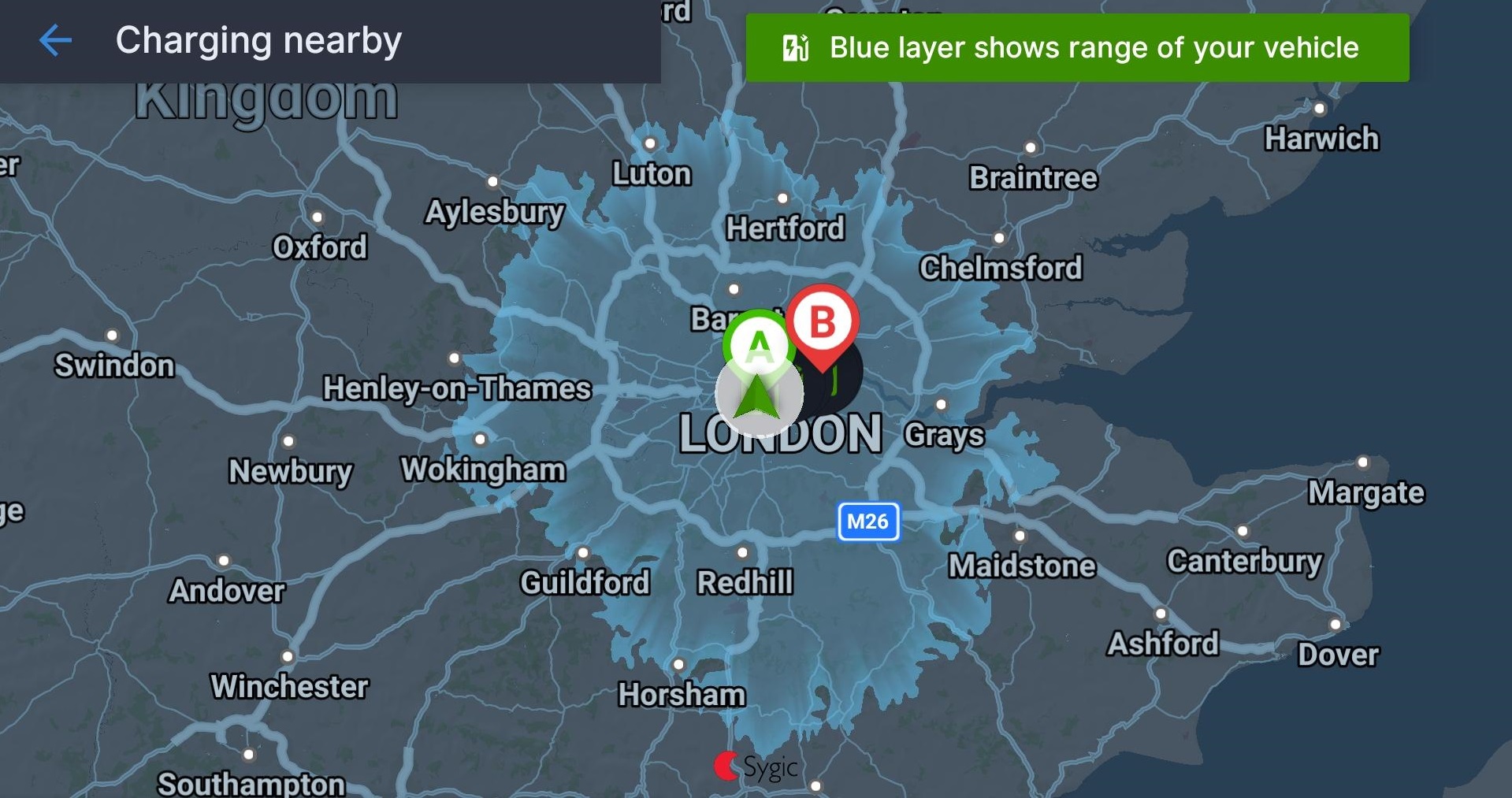 When purchasing and operating large commercial vehicles, customers need to consider all kinds of additional variables that don't affect passenger cars. Below we're taking a closer look at the critical challenges of today and explore new ones arriving with electrification and alternative fuels on the horizon.
Practical limitations
Firstly, there are the physical challenges tied to the characteristics of trucks (height, length, weight, number of axles, type of cargo, and more), regardless if they're electric or ICE-powered.
Various vehicle parameters can limit which roads trucks can use without fear of crossing lines, striking an overpass, or encountering a tight intersection. Furthermore, truck speed limits, unforeseen detours, or delays can critically impact the ability to plan and meet estimated arrival times. Dedicated truck navigation needs to process all of this information and take it into account when calculating routes and guiding drivers.
Legislative restrictions
Apart from physical limitations and obstacles, there's also extended legislation in place for commercial transportation worldwide.
These regulations focus not only on the specifics mentioned above. For example, in many densely populated locations (usually city centers), vehicles with higher emission levels are banned from entering the area. Driving ICE-powered commercial vehicles can also be limited at certain times of the day, as authorities try to reduce noise levels as well.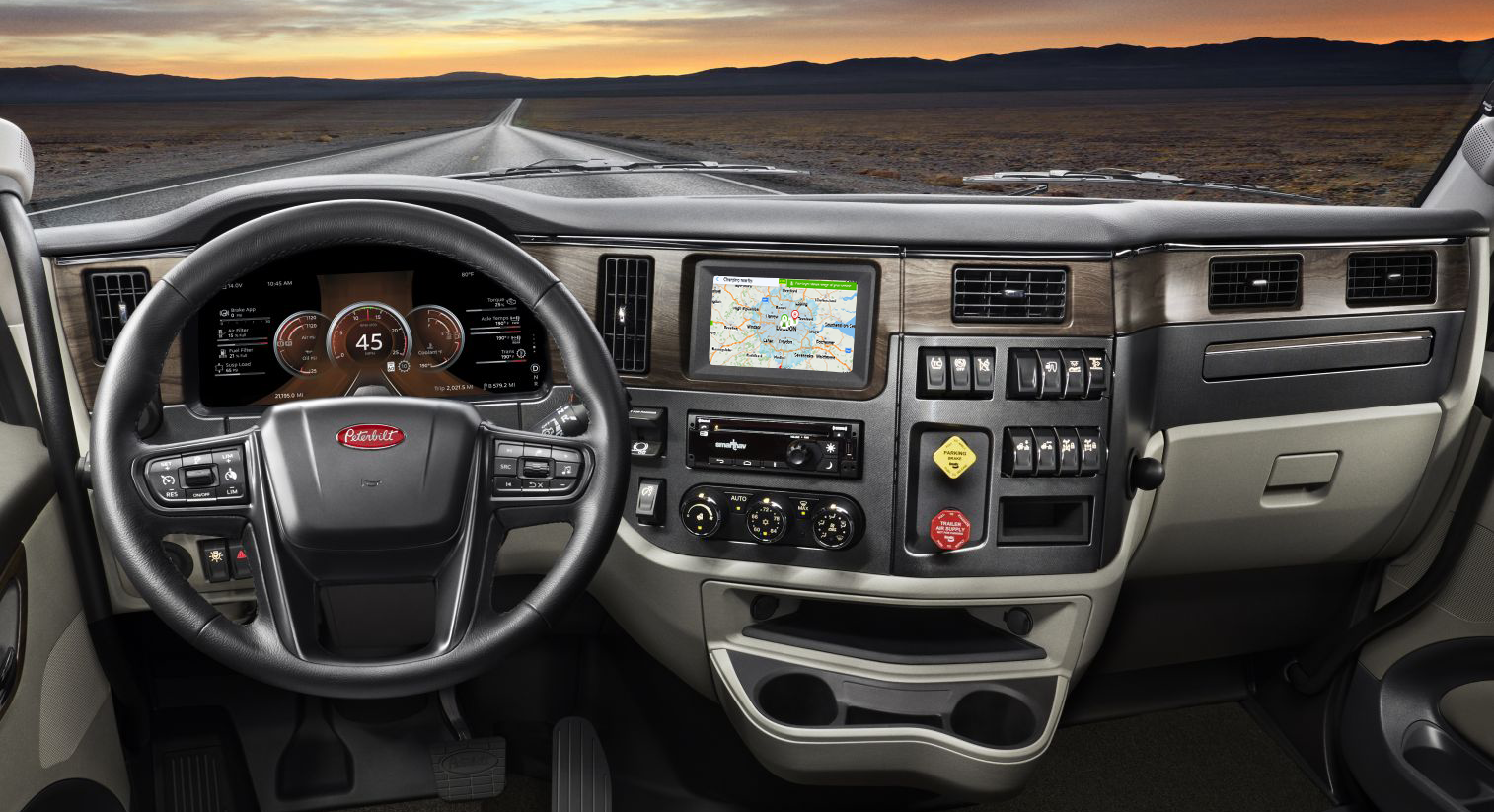 Electrification of commercial vehicles – new challenges & benefits
Simply put, reliable professional navigation differs from a consumer-grade solution because it has to factor in the physical risks and legislative restrictions that apply to trucks.
However, with electrification now coming into play, OEMs and fleet owners need to factor in a new element – battery driving range.
Currently available battery ranges are best suited for light commercial vehicles (LCVs) and medium-distance trucks. These typically return to the depot at the end of the day and recharge overnight.
But as battery capacities and charging speeds keep growing, the electrification of long-haul transportation seems inevitable – evidenced also by e-truck projects of countless manufacturers (Daimler, Paccar, Scania, Volvo, Nikola, XOS, Rivian, and many others).
Therefore, on long-distance journeys or whenever charging back at the base is not an option, truck drivers need to be able to find a charging point without compromising their route. The navigation needs to show them EV-related points of interest (POIs), and integrate live battery data from the vehicle and real-time information from charging providers (e.g. Eco-movement in Europe, which covers over 480,000 charging points. Approximately 2,500 of them are equipped with high-power 350 kW chargers, considered to be suitable also for commercial transportation).
The most advanced solutions should be able to check for immediately available charging locations, offer reservations in advance and payment afterwards. All this without switching to another app or leaving the truck.
Sygic comes with a dedicated EV mode and covers the networks of 6 major public charging providers – Elec2Go, GreenWay, Plugsurfing, Polyfazer, ChargeUp, eJoin. It also enables truck OEMs and fleet owners to add custom databases of POIs to include their private charging networks or any other important destination.
With Sygic's Automotive SDK, the solution can be integrated directly into the truck's dashboard – providing world-class routing and navigation that guarantees peace of mind for drivers and dispatchers of electric trucks alike.
For more information, reach out to your Sygic point of contact or ask us here.