Sygic GPS Navigation is compatible with Apple CarPlay.
Learn More
Sygic Maps
Sygic Travel Maps are the first in the world to display the best attractions, hotels, restaurants or shops directly on the map. Discover top attractions as well as hidden gems and plan your trips day-by-day. Your trips can be synced with the Sygic Travel app to guide you on your travels.
Sygic Maps, Navigation, Routing & Optimization experience trusted by 200M users world-wide is available also for your Apps & Solutions. See complete set of Sygic's map agnostic SDKs and APIs.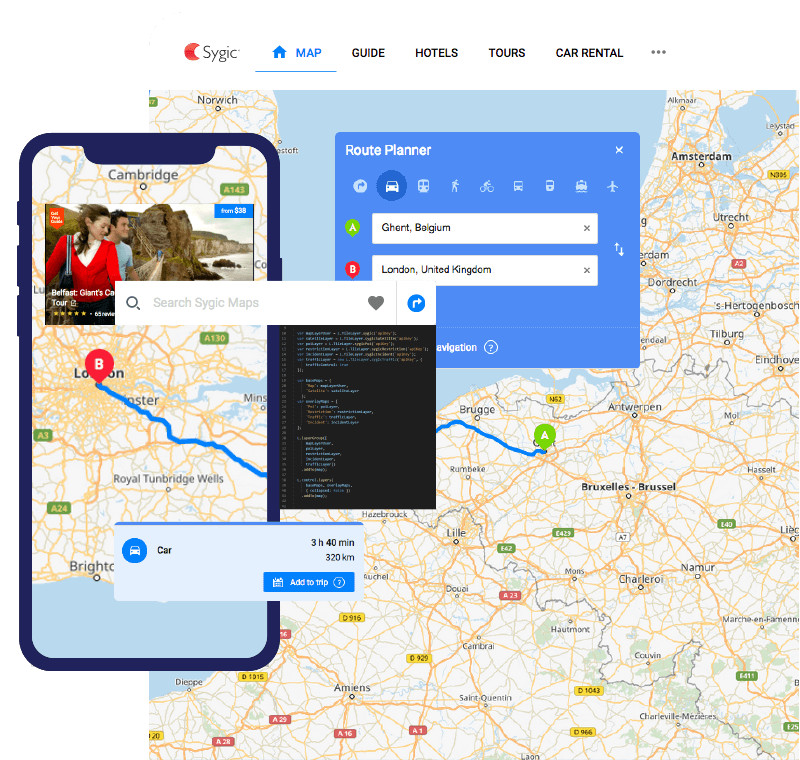 Sygic technology is accessible through a complete set of SDKs for web and mobile development. During Sygic 15 years long experience we developed countless mapping and navigation solutions for 2000+ integration partners in various industries.