Sygic Car Navigation is an application for your mobile phone specially optimized to work with your car's built-in in-dash infotainment system and dashboard steering-wheel buttons.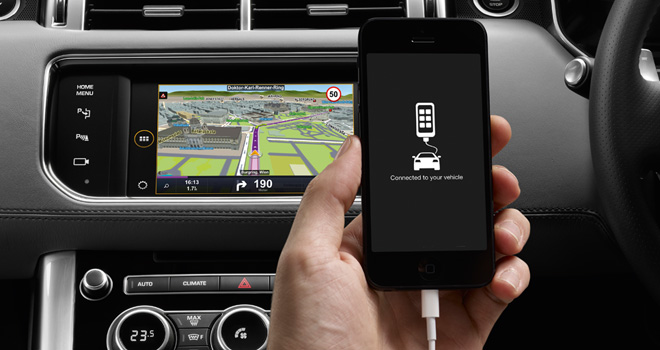 Sygic Car Navigation runs on your Android device and seamlessly connects with your car's dashboard systems via MirrorLink®. MirrorLink is a device interoperability standard that offers integration between a smartphone and a car's infotainment system where apps are hosted and run on the smartphone while drivers interact with the application through the steering wheel controls, dashboard buttons and touch screens of their car's infotainment system. This combination of up-to-date navigation with maps stored on your phone and a simplified graphical interface that's ideal for use in the car brings a truly connected car experience to drivers.
Sygic Car Navigation, which is the most innovative hybrid navigation application, now enables to all customers to use all Premium features for 7 days for free. When you connect a MirrorLink-enabled phone to a MirrorLink head unit, the phone switches to a simpler interface that's less likely to distract you and only lets you use a Car Navigation application in 'Car Mode'. Drivers can test MirrorLink connectivity free of charge for 7 days with Premium Features enabled. Afterwards they can decide whether to keep using the navigation in free mode without the Mirrorlink connection and Premium features, or buy Premium and enjoy professional navigation for a low price with free map updates to enrich the navigation with Live services such as real time trafic and live speed cameras.
In this video demonstration you will see how simple it is to connect and use Sygic Car Navigation with your car's built-in infotainment system.
Before downloading Sygic Car Navigation in Google Play store please make sure your device has MirrorLink functionality. The full list of compatible dashboard devices and smartphones can be found on cert.mirrorlink.com/ProductListing
Get more information about Sygic Car Navigation app.