We are happy to announce that we are giving you Speed Cameras add-on for free on Sygic Car Navigation for Android or iOS. Everyone who is using Sygic Car Navigation, even as a free app, will get Speed Camera Warnings for free. All you have to do is to update to the latest version 15.4.0 which is now available on Google Play or App Store. To enable Speed Cameras just keep the app running. Start avoiding those annoying speeding tickets right now!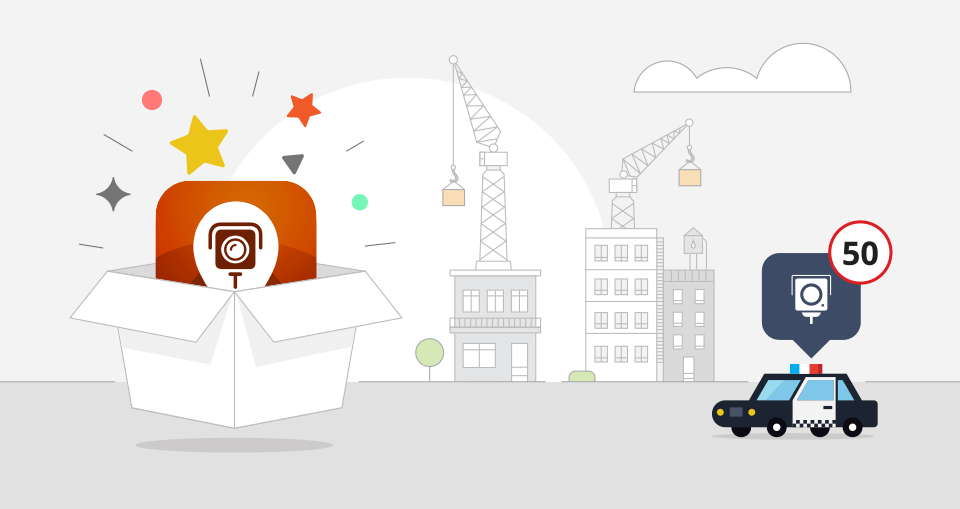 What is Speed Cameras
Speed Cameras will help you avoid costly speeding tickets by notifying you in Sygic Car Navigation. Our speed cams include warnings for over 50.000+ fixed speed and stoplight cameras, plus over 10.000+ warnings about mobile cameras and police traps each day. Database is available also offline. To get information about latest mobile speed cameras all you have to do is enable internet connection on your phone.