The Summer is here and many of us with the passion for travelling are getting ready for holidays with their very own RVs, Caravans or any other cars suitable for travelling and camping. As much as we love exploring awesome destinations with our families and friends we love driving our cars. That's why we put together 5 summer tips for every motorhome driver to be prepared for his next road trip!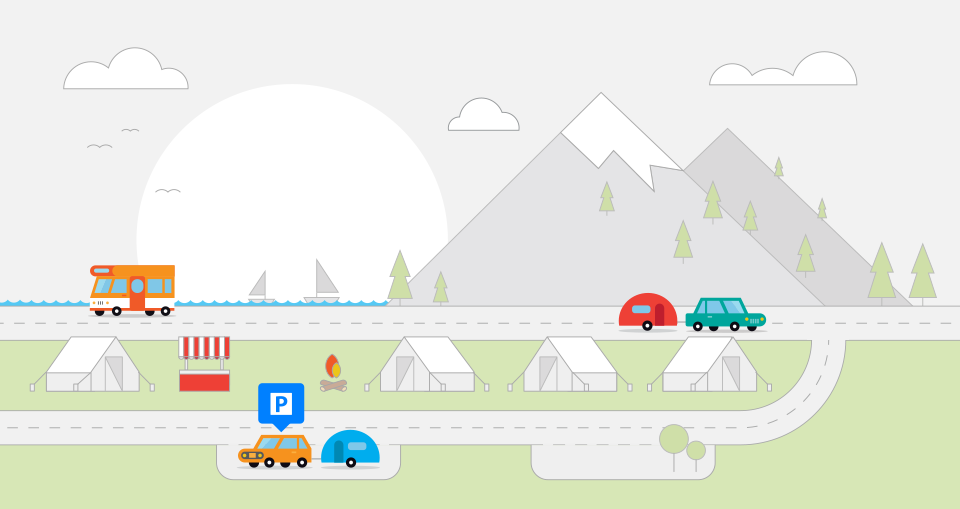 1. Don't forget to refill, recharge and restock
Everything what your car needs and you can do on your own. From fuel (you don't say) to screen wash fluid and drinking water reservoir. There is not anything more frustrating than getting out of any of those basic supplies in the middle of nowhere and where the nearest camp, petrol station (gas station) or shop is hundreds kilometers away from you. Be prepared!
2. Get your motorhome checked by professional
Engine components, tire pressure and tread depth, car oil, breaks fluid, radiator fluid, wipers, electronics responsible for your car and also appliances in your motorhome need some care time to time. Do not underestimate this maintenance as it may cause you serious problems or at least make you quite uncomfortable during your holiday. What is more annoying than climate control getting out of order during the summer temperatures? Nobody wants that.
3. First aid kit
Not only the health kit which needs to be in every car but bring with you a bug spray, insect repellent, some fire maker, and at least some basic set of snacks and enough bottled water in case of emergency. Don't forget to take your prescribed and first aid medication too.
4. Get the papers and prepare for necessary payments
Travelling abroad? Get your passports, IDs and other journey documents like tickets. You know your destination? Prepare for payment for toll roads and don't forget to pay your car tax. Also assistance services and insurance will come handy in the case of emergency - not only for your car but also for you and your family and friends.
5. Get reliable navigation
Come to location at time and plan your route with different stops. Set up clearance level and other parameters to avoid roads not suitable for recreational vehicles, caravan and camper cars. Avoid costly tickets with speed limit and speed camera warnings and get information about nearest petrol station, rest place or camping for suitable for your car. You can get it on your phone or to get a bigger picture get it for your tablet with iOS or Android. Sygic Truck GPS Navigation have got you covered with special routing & profiles for motorhomes and caravans. There won't be any wrong turn again.
Bonus tip: Have some fun!
Travel with confidence, offer yourself a good sleep the night before you hit the road and enjoy your trip with your loved ones. It's always about exploring, having a good time and fun!