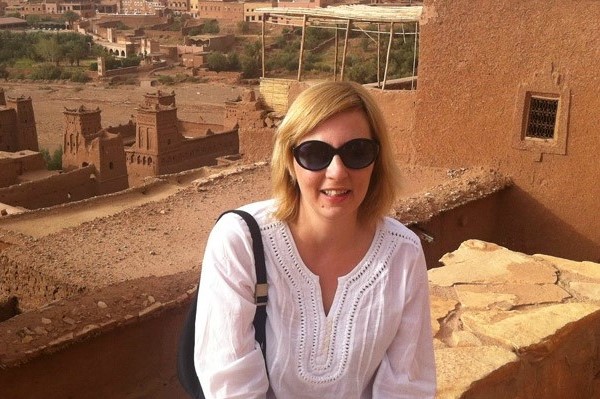 Molly Sears-Piccavey, a travel writer living in Spain, is sharing her story with trip and holiday planner Sygic Travel. Check out her blog Piccavey.com.
What was the moment you decided to become a travel blogger?
I didn't make a conscious decision, as I was asked regularly for recommendations in Spain I thought that putting the information on a website would save me time. That was in 2011 and since then the blog has grown in quite a natural way. I specialise in Food Travel & Culture in Spain. Looking at local produce, traditions and cultural events in each region.
What is your greatest personal accomplishment?
Becoming bilingual. It isn't easy to learn a language especially as you have to overcome some tricky situations at the beginning. Being asked to lecture at the University of Granada in Spanish, gave me the validation that I was actually fluent enough to talk for 4 hours on a specific subject.
You are currently living in Spain. What do you love the most about the country?
The local variations. Each village and area has its own recipes, traditions and festivals. Sometime they can be quite different from somewhere down the road. This variety keeps everything interesting and gives me a lot of material for the website. I am always learning. Also I am collecting the UNESCO world heritage sites in Spain. There are already so many, some being added to the list every now and again.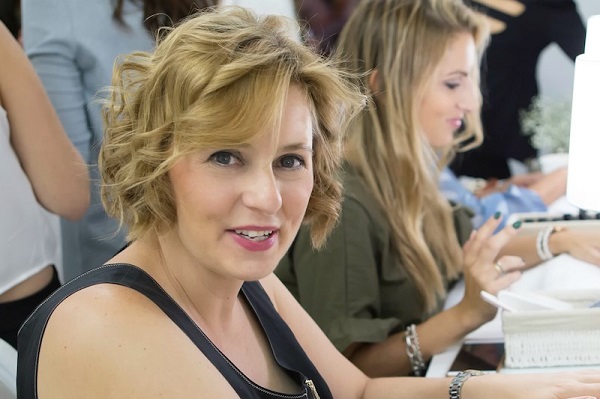 Is there something you miss from your home country?
Of course family and friends. A few food dishes such as the cakes and fish and chips. Christmas in the United Kingdom is also quite special. It doesn't seem the same in Spain when it is sunny.
What are the five things you can't travel without?
Packing Cubes. So I can fit more clothes into my trolley suitcase.
Shawl. This is great for a hundred and one uses. I even blogged about that.
Mobile Phone. For emailing, photos, navigation apps and everything else.
Tea. I always take a few different tea bags with me. So wherever I travel I can still enjoy this home comfort. At the moment I enjoy Fortnum and Masons Spiced Teas.
Travel Slippers. After walking around all day I love to get back to my accomodation and have my favourite slippers waiting for me.
Which destinations are at the top of your bucket list right now?
Oporto and Obidos in Portugal. Merida Trujillo and Caceres in Extremadura Spain. Both places have UNESCO World Heritage sites but both also have an amazing gastronomic scene. In Extremadura they have a cheese fair with hundreds of cheeses to try at this festival. Obidos has an impressive literary hotel which I would love to visit and hope to get there in 2018.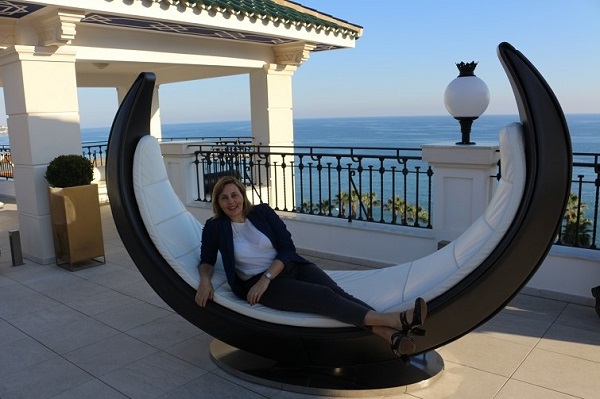 What apps or websites do you use for traveling (maps, itineraries, guides, accommodation, navigation, tours...)?
Apart from the obvious ones such as Instagram and Google maps I also use BeyondPod to listen to UK Radio programmes while I travel. Listening to BBC Radio shows keep me up to date with what's going on at home and also lull me to sleep when I am in unfamiliar surroundings sometimes. Windy is a great app especially for beach days. This way I check the wind forecast to decide on which beach to choose before heading out in the car. For bus travel in Spain I also have the ALSA app so that I can pay via paypal quickly while on the go.
If you had an unlimited travel budget for 24 hours, what would your itinerary look like?
Fabulous boutique style hotel in a character or historic building. A destination with great foodie locations and amazing architecture to photograph. Lots of walking and exploring in an urban or town setting. Spa session or Hammam in the afternoon and a special dinner under the stars to end the day.
If you should decide today, which country would you pick for retirement?
Spain. The country has a great mediterranean climate and healthy lifestyle. Spanish society is very family friendly and a friendly place to live as an older person.
What is the most overrated country or location you've been to?
I didn't really enjoy visiting Los Angeles or Las Vegas. I can understand that Las Vegas is a great place to go as a group. Los Angeles didn't impress me and I didn't like that you had to go everywhere by car.
What is the most underestimated country or location you've been to?
United Kingdom. London is a very popular tourist destination whereas the rest of the UK still is undiscovered by many. Cities like Chester, York and Bath are absolutely stunning and I would recommend visiting Central and Northern England rather than just London.
Sygic Travel has been helping people plan travel itineraries since 2011. Millions of people all over the world use their web planner as well as their iOS and Android apps.