Fagor Electrónica, a leading provider of localization, control and fleet management tools in Europe and LATAM, has recently integrated Sygic Professional Navigation into their driver display solution called FlotasNet. The main aim of the integration was to find a versatile and integration-friendly navigation system that would allow Fagor Electrónica to give their drivers the best navigation experience possible while attaching it to their online information services.
Before the integration
Fagor Electrónica was primarily looking for a professional navigation solution aimed at both professional transport drivers and commercial fleets. Prior to integration, the company was just stuck with the fixed solution, with little or no integration within their systems.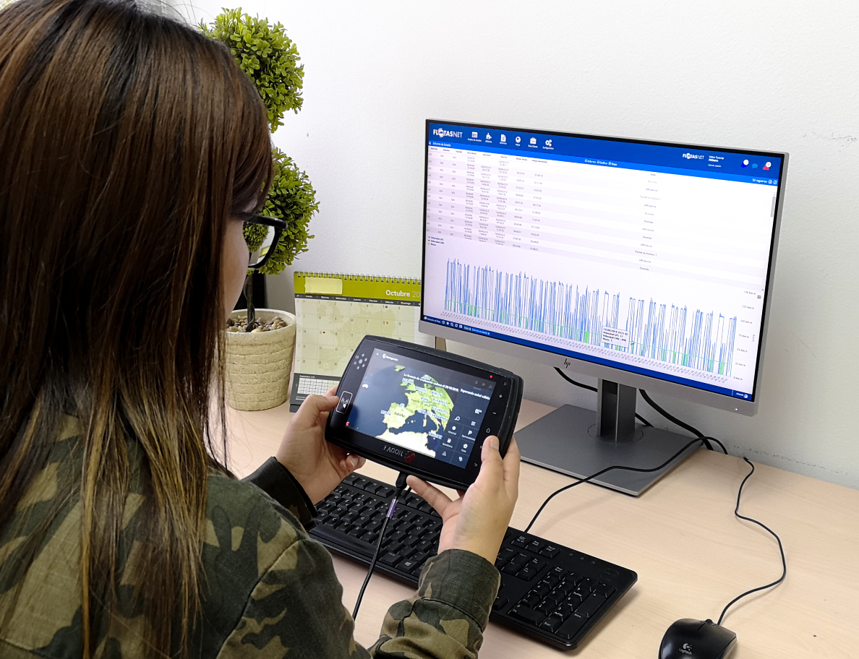 Benefits & Improvements of Sygic Professional Navigation integration
The features in Sygic Professional Navigation that have helped Fagor Electrónica the most were the integration capabilities and resources available for the development teams. They have helped accelerate the process of integrating the FMS planned routes with the navigation tool.
Another added value for Fagor Electrónica was the documentation available at the Sygic developer site that really eased the embedded integration within their project. The Sygic team played also a significant role within the integration since the team was very helpful, answering rapidly the questions by email, activating licenses for testing devices and providing the latest Sygic library versions.
In general, Sygic Professional Navigation has helped to improve activities and operations of fleets in the field in the meaning of synchronization of the routes with their own control tower that led to the manager's orders and driver's work aligned.

About the company
Fagor Electronica is a leading provider of localization, control and fleet management tools in Europe and LATAM. Fagor Electrónica's position is strengthened by offering services based on the type and the aim of the professional transpot business, advising to minimize the costs and give tailor-made solutions to the problems and challenges they are facing.
Fagor Electrónica's fleet management tool FlotasNet is used by reference fleets that travel all over the world (Europe, LATAM, Africa,..).