Drivers worldwide face the threat of record-high fuel prices persisting for weeks as a global oil supply crunch and tensions in Ukraine contribute to the alarming fuel costs. With the rebounding of the world economy post COVID, many companies are trying to find ways to reduce running costs. Fuel is, without exception, near the top of typical fleet costs. So how can Sygic Professional Navigation help you take control over fuel consumption?
Avoid unsuitable routes with Predictive Routing
Creating the most fuel-efficient routes enables us to predict gas consumption and prevent fuel theft. Proper planning also helps to reduce wasteful idling.
Sygic's Predictive routing feature collects traffic data from over two years to show drivers the most efficient routes ― even when their mobile service is unavailable. Predictive routing considers all possible routes and by default, selects the one that takes the shortest amount of time. However, once your route is calculated, drivers can still change the route according to the speed, distance, and vehicle parameters and avoid unpaved roads, motorways, ferries, and congestion charges.
Sygic Professional Navigation can reduce the distances driven by up to 10%, even if you need to make multiple stops while reaching the final destinations.
Disable taking left-hand turns
How does preferring a right-turn help you save fuel?
The navigation suppresses its routing algorithm to avoid time-consuming and dangerous left turns. Besides the safety element, it helps reduce fuel costs too. A few years ago, UPS, a global shipping & logistics company, conducted a study about preferred right-hand turns. UPS estimates to save ten million gallons of fuel in a year by avoiding left turns whenever possible.
Making a left turn often requires waiting for traffic or traffic signals to allow the truck to continue driving. Waiting while stopped with the engine idling also manipulates motion and gas usage. Less idle time = reduced fuel costs.
Use of Mobile Telematics solution (Driver Scoring)
Truck drivers can hugely impact fuel costs. The way the drivers are taught to behave behind the wheel on the road affects your company's reputation and significantly impacts your company's expenses. Aggressive driving such as speeding, cornering, or harsh braking can cause more wear and tear on brakes, tires, and engines themselves — not to mention a greater risk of collisions. A recent study showed that companies achieved reductions in fuel and lower insurance costs by monitoring driver behaviour. Based on the collected data, they can also provide them with tips on driving with more anticipation - helping to streamline fuel consumption even further.
Evaluating driver behavior helps reduce fuel costs while improving safety — a win-win for any fleet.
How Groupo Sésé optimises fuel costs with Sygic
In just 50 years, Grupo Sesé has evolved from a small trucking firm to a global provider of high-tech logistics solutions and services. Sygic Professional Navigation enabled Grupo Sesé to gain better control over its international routes. By breaking them into smaller manageable chunks and defining custom speed limits, the company has been able to keep fuel costs in check

Learn more about how Groupo Sésé reduced fuel costs, maintained delivery schedule, and managed driver hours with Sygic.
Save fuel costs with Fuelio
There are many useful mobile apps to track fuel prices and fuel expenses or locate fuel stations. But they often serve only one of these purposes. Fuelio app allows you to track your mileage, gas consumption, and costs relating to your vehicle quickly and easily through mobile devices.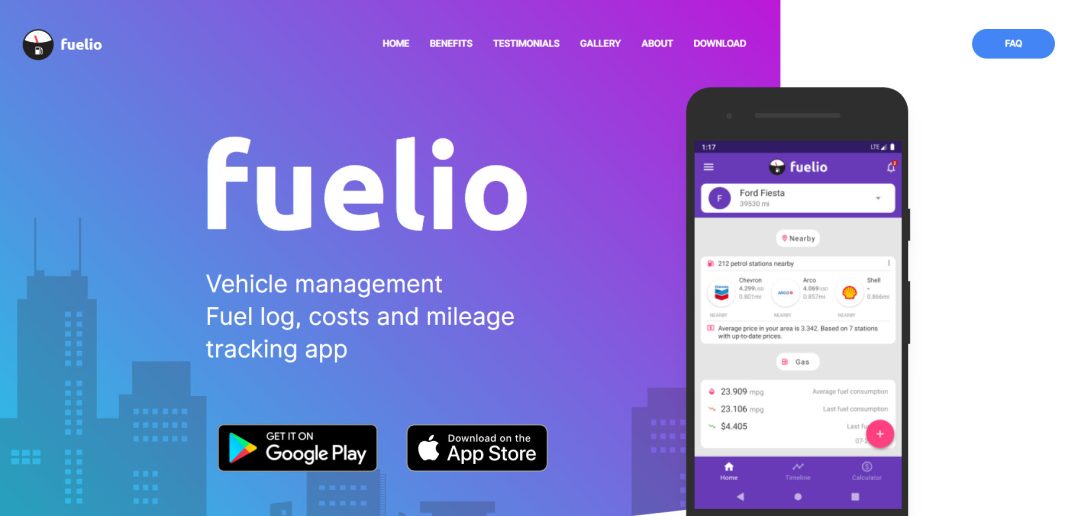 How can it benefit your fleet management?
Fuelio app does more than keep an eye on vehicle costs — it can also provide fleet management, letting you track multiple vehicles at once. For each of them, drivers can track and report all trips (including GPS positions) and expenses in detailed charts and back them up to the cloud for an accountant. This way, fleet managers have a good overview of all fuel costs and consumption.
Fuelio app is currently available in 40 countries for Android and iOS systems.
To find out more about how Sygic and Fuelio can help you save on expenses associated with your fleet's daily operations, feel free to contact our team or your dedicated Sygic contact.