Challenge
In just 50 years, Grupo Sesé has evolved from a small trucking firm to a global provider of high-tech logistics solutions and services. It went from fully paper-based route planning and no means of communication with the driver all the way to leveraging digital technologies.
As logistics companies scale, there is increased pressure for optimization, which was also the case with Grupo Sesé. The company wanted to turn one of the international segments it regularly operates on, covered by approximately 150 trucks, into homologated route segments with custom speed limits and other criteria to reduce fuel costs, maintain delivery schedule, and manage driver hours.


Solution
With these specific requirements, Grupo Sesé decided to develop an in-house transport management solution, which also included Sygic Professional Navigation, GPS navigation designed specifically for trucks and fleets.
Grupo Sesé utilizes Sygic Professional Navigation in the embedded form, which is a deeper form of integration, allowing the integrator to connect systems more thoroughly and go beyond simple navigation from point A to point B.
"With the number of kilometers we cover daily, we needed to be more in control over everything – fuel consumption, where to stop for fuel, pauses the drivers take, etc. To plan for all of this, you need technology that is flexible and Sygic Professional Navigation with its customization possibilities fitted right into the vision we had,"
said Jorge Carcas, IT Transport Manager at Grupo Sesé.
Geofences for defining custom route segments
Grupo Sesé didn't just want to plan routes, drop-off times, or gas station stops. It wanted to break long routes into homologated segments with custom speed limits, meaning better control over the speed and time of completion on any given segment. This helped with the fuel cost and driver hours management. Grupo Sesé developed this functionality using Sygic Professional Navigation's geofencing capabilities.
Guided Routes for better fuel cost management
Many companies find that their route optimization efforts aren't yielding results because drivers receive the pre-planned route only as a series of waypoints, between which they sometimes end up driving inefficiently.
Guided Routes is a feature that changes this by suppressing on-device route calculation, meaning the route is pre-planned by a dispatcher and then sent to the driver's device to be executed as planned – the navigation only performs the guidance along this route.
This feature has also helped Grupo Sesé to maintain full control over their routes and avoid minor cost discrepancies that add up.
Custom messages for the driver
Grupo Sesé has also implemented custom messages for the drivers, which tell them, for example, when and where to stop and fuel up.
"No matter what your fleet size is, the drivers always need the same – support from a fleet or logistics manager. We used to do this by phone, but you can't really scale that. Nowadays, we don't have to call anyone, Sygic Professional Navigation enables us to send routes with exact instructions and then the drivers know exactly what to do. It has eased the work of our team significantly,"
added Jorge Carcas.
Benefits
Optimized fuel costs
Sygic Professional Navigation enabled Grupo Sesé to gain better control over their international routes. By breaking them into smaller manageable chunks and defining custom speed limits, the company has been able to keep better tabs on fuel costs.
On-time delivery
Breaking long routes into segments has also helped with another aspect of planning – maintaining on-time deliveries to Grupo Sesé's clients.
Better driver support and ensuring safety
Grupo Sesé views human resources as its greatest asset and wanted to also ensure easy driver hours planning. The management of driver hours is also a part of the solution, and breaking routes into smaller segments made planning easier regarding safety and compliance.
Hands-on support by the Sygic team
Grupo Sesé has also emphasized how important Sygic's support was to the success of the integration.
"With a solution of this scope, you need an involved and responsive partner. We appreciate the technical know-how and readiness to help of the Sygic team, and the fact that we can see eye to eye regarding delivering innovative products,"
said Jorge Carcas.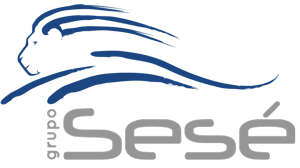 About the company
Grupo Sesé is a fast growing global logistics solutions provider rooted in Spain. With a passionate team of 10,000 people supported by technology and innovation, it supports fortune 500 companies in 20 countries.


Are you dealing with a similar use case?