Our vision is to guide each and every person on the move.
We are Sygic
We change the way people travel. We connect smartphones with cars, we help families stay in touch and navigate company fleets all over the world. And we never stop innovating.
Our culture
While we have grown into a global company, we still keep our start-up mindset. We are technology enthusiasts working in small teams. Each of us leaves a personal fingerprint on our innovative products, enjoyed by millions.
Awards
For years we've been honored by recognized institutions and professional communities locally and globally.
Being a champion has always been a pride, but also a commitment for us.
2007
Deloitte 6th Technology Fast 50 CEE

2008
Deloitte 6th Technology Fast 50 CEE

2009
Deloitte 2nd Technology Fast 50 CEE

2009
Earnst & Young Podnikateľ roka
for Michal Štencl, Sygic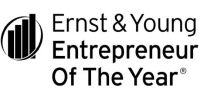 2010
Deloitte 3rd Technology Fast 50 CEE

2010
Deloitte #143 Technology Fastest-growing Technology Company in EMEA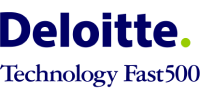 2013
YPO Exceptional Business Leadership
for Michal Štencl, Sygic

2015
The Most Profitable Slovak IT Company of the Year

2016
The Slovak IT Company of the Year

2018
Innovation Radar Prize
for Sygic's Intelligent Routing Algorithm

2020
Top CES Innovation Award
for Real-time Traffic Lights in Sygic GPS Navigation

2021
Global Champion Award
for EV mode in Sygic GPS Navigation
from the Emerging Europe Platform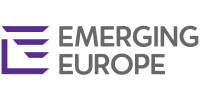 Achievements
We were the first to come up with many great ideas. That's what makes us a global trendsetter in navigation and travel sector.
Top #2 App in Navigation category worldwide, with 200 million users.
One of the first navigations with MirrorLink Certification for Europe and North America by the Connected Car Consortium.
World's first navigation for iPhone, world's second for Android.
Pioneer in hybrid navigation for smart devices such as Google Glass and Apple Watch.
World's first navigation with integrated online parking at the destination.
Family Locator application awarded by America's largest parent testing community.
Careers
200 million users know already where they want to go.
How about you?