Did you know that according to a study of the VTP institute, passengers perceive the time they save when traveling by public transport as a direct economic benefit in the amount of 50-100% of their hourly wage, depending on the comfort of traveling?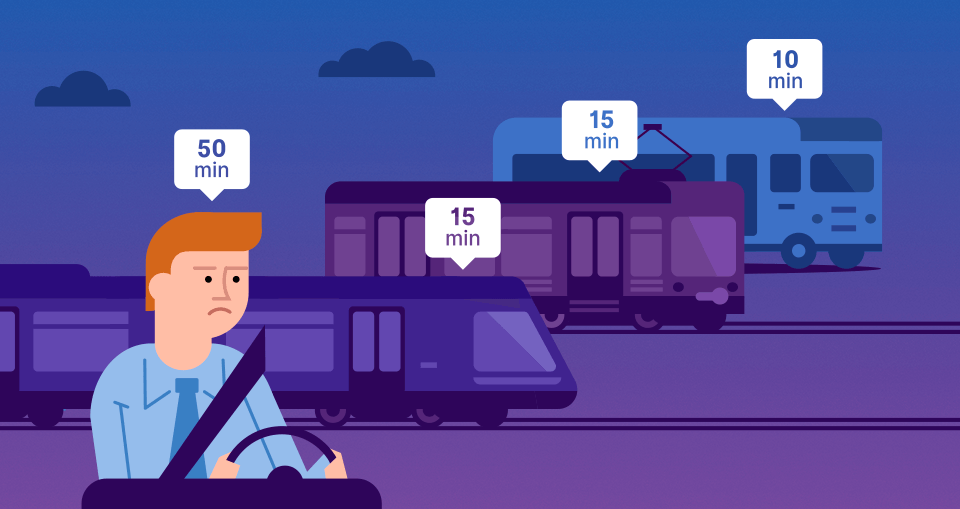 Nowadays, smart cities invest in public transport with care. They realize there is a need to move as many people as possible from cars to buses, streetcars, and trains. Apart from psychological and social factors, it's important that public transport gives citizens competitive time and cost figures in comparison to cars. This requires the public transport to be organized optimally for as many people as possible.
"Our first-of-its-kind Smart Mobility Platform for cities will allow city authorities to promote specific forms of transport at specific times, creating traffic mitigation strategies that save the city time and money," says Radim Cmar, Sygic Smart City Solution Architect.
To find out more about the platform, that offers local authorities tools to analyze, develop and implement an intelligent traffic management system, download our whitepaper.
Or contact us to talk about details or possible cooperation.