We are delighted to introduce the new look of the Sygic GPS Navigation App. Our motivation for redesigning the app was simple – we wanted to give you a better experience while navigating.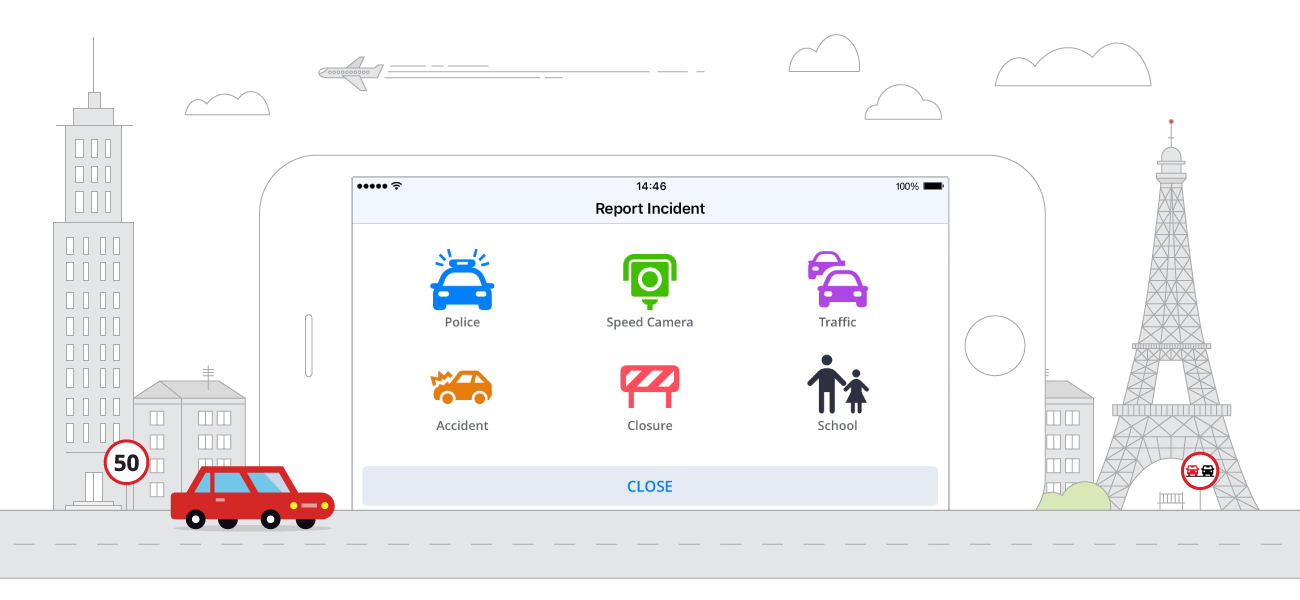 At Sygic, we aim to develop our products together with our users. With a lot of great feedback and ideas from you, our team has worked very hard on creating this new design. Long story short, read on to get an overview of the changes we made.
Enhanced user experience
With this update, we are further improving the design and user experience of the app. The new app design is intuitive and clean. Our main focus was on usability; the aim was to make the app easier to use. The redesigned application has a brand new Quick and Reporting menu for an intuitive, fast and simple use of the app. But it's always better to see something once than to read about it a thousand times, so watch the videos below to see the updated app in action:
Map update
Another free map update! Driving with an outdated map could greatly affect your journey, so we added the latest maps with the most recent roads and places, so you know exactly what's coming up on the road ahead. Download the new maps before your next trip to avoid unwanted surprises such as road changes or new speed limits.
Other highlights
When you open the app, you will see a new start screen with default 3D map view for drivers and 2D view for pedestrians. The app automatically switches from walking to driving when the speed exceeds 25km/h. This update also comes with a number of improvements and bug fixes based on your feedback. Apple users can now listen to their favorite podcasts while navigating. Android users will see optimized Gas prices with more results in a greater area, get navigation instructions in the notification drawer when the app is running in the background and they can move the app to an external storage.
We hope you will like the changes we've made. Get the latest update today for the best performance and latest enhancements. The 16.3 version is now available for Android and iOS. If you do not have automatic updates turned on, please go to your application store to download the latest version.