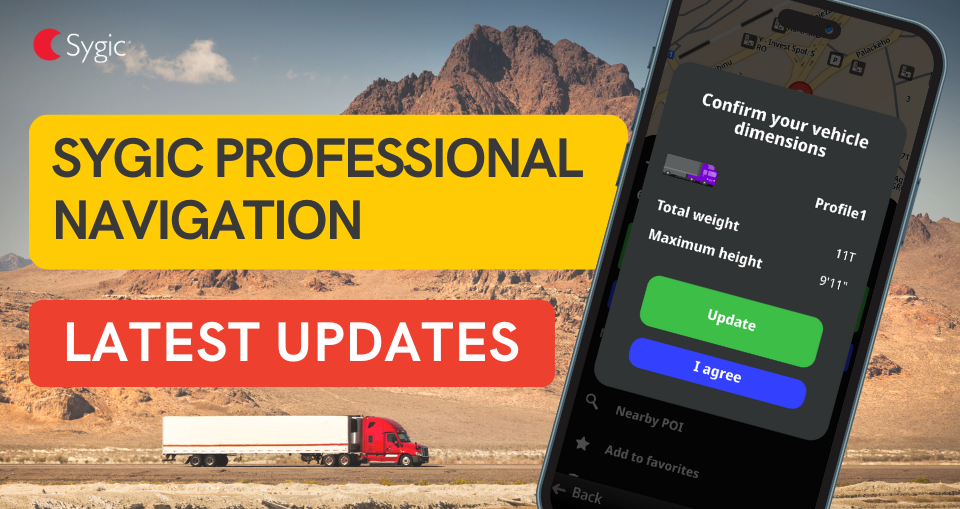 We've rolled out several new features to enhance our professional navigation, here's a glimpse into the latest updates:
Always-On Zoom Buttons: For those who often require detailed map inspections, we've introduced a feature that keeps the zoom buttons always visible in the app. This can be easily configured via a custom setting. In addition, we've optimized the alignment of the lane assistant for specific screen resolutions.
Expanded Google Polyline Support for .json: While we've previously introduced Google polyline in the .sif format, we're now excited to bring its support to the .json format for precomputed routes. This allows for the "points" field to be replaced by the Google polyline, facilitating even smoother routing experiences. This enhancement offers a streamlined way to send precomputed routes, particularly for those utilizing Sygic from JavaScript.
Shortest Route Option Returns: Due to popular demand, especially from emergency services, we're reintroducing the "Shortest Route" option in our Route settings. This option offers practical utility for users like firefighters, where the most direct path is often the quickest. Now, alongside Fastest, Prefer Local Roads, and Prefer Main Roads, "Shortest Route" makes its comeback, placed second in the list for easy access.
Vehicle Dimension Check on Journey Start: Companies now have the option to activate a feature where, before starting navigation, drivers are prompted to confirm or adjust their truck's settings. This helps mitigate potential human errors, such as forgetting to update the vehicle dimensions or overlooking a change in the vehicle setup, ensuring that routes are suited to the actual size of the vehicle.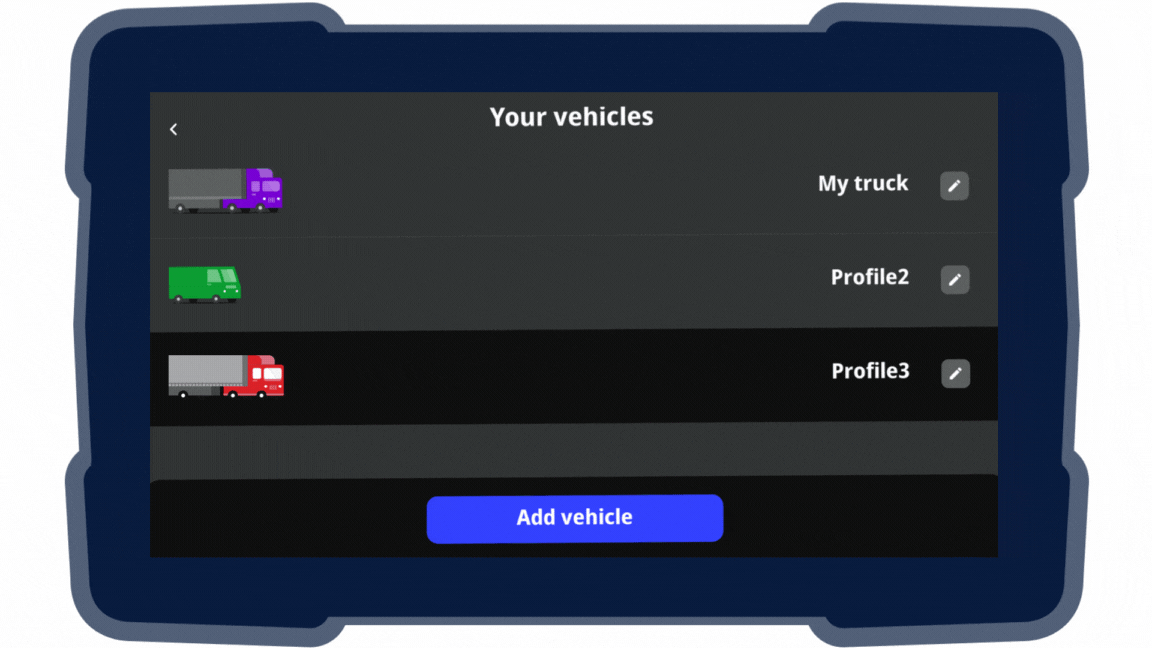 Enhanced Vehicle Profile Management: Companies can predefine specific vehicle profiles for drivers to select based on the vehicle they're driving that day. To ensure accuracy and avoid unintended modifications, administrators can lock the editing or addition of profiles. This ensures drivers follow company-defined standards, enhancing route precision.
Customer Reference in Map Error Reporting: The addition of a customer reference parameter enhances map error reporting. Companies can now include a unique identifier with their reports, allowing them to easily trace and monitor the progress of their submitted map issues. This feature ensures streamlined communication between large fleet operators and Sygic, enhancing the efficiency of addressing map-related concerns without pinpointing individual drivers.
IMEI & Serial number support for mass license activation: If using Mobile Device Management (MDM) software to control your devices, it is now possible to use the IMEI number or hardware Serial number during Sygic license activation. MDMs like SOTI MobiControl, VMware AirWatch, Microsoft Intune, 42Gears SureMDM, or others that support Managed App Configuration can be used for altering SSAID for IMEI or Serial number and make the whole license management process faster and more reliable.
Sygic Managed Configuration: With Managed App Configuration, your MDM software becomes a powerful place where all customizations to Sygic settings and menu options are available. No need to bother with how to prepare and load configuration files to your devices. MDM will take care of any changes you want to see in Sygic Professional navigation.
General Enhancements & Fixes: This update includes a series of minor improvements and fixes, ensuring smoother operation and enhanced reliability for users. Whether addressing small glitches or optimizing existing features, we're committed to providing the best navigation tool for professional drivers.
If you're interested in implementing these new features and need assistance, please get in touch with your customer project manager. Alternatively, if you need a stellar navigation solution for your fleet,
contact us through our contact form
.