Windows
Sygic Professional Navigation SDK for Windows based fleet and workforce management solutions offers different integration options based on version of Windows operating system of the device:
creating standalone application, which talks to navigation using custom IPC
creating embedded application, which embeds navigation in a window-in-window form using custom IPC

Moreover SDK library functions can be divided into 2 categories: supporting 2D or 3D navigation engine:
Windows XP, Windows 7, Windows 8, Windows 10
Devices running on Windows XP, Windows 7, Windows 8, Windows 10, can run the 3D version of the Sygic Navigation software which offers 3D landmarks, buildings, mountains and valleys for easier orientation.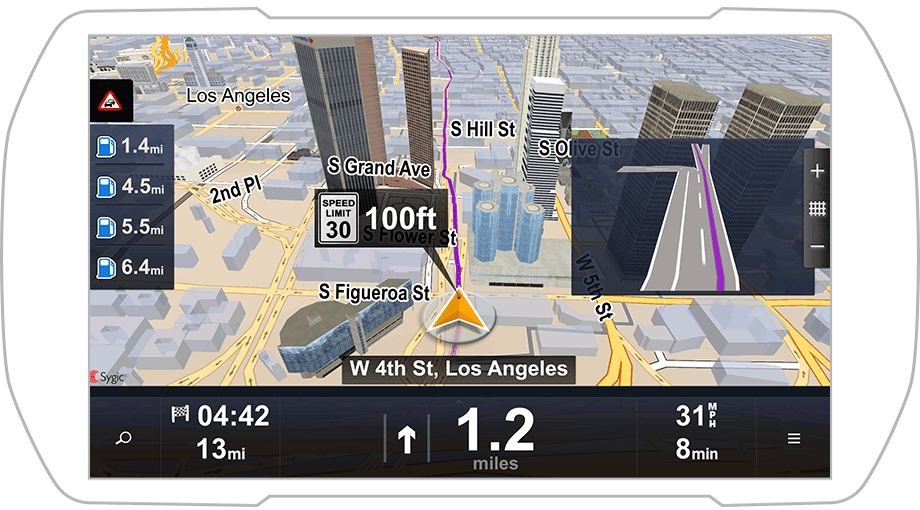 Device memory: min 512 MB memory
Storage: maps stored on SD card or internal memory
Supported processors: min 1GHz
3D chip: required
Screen resolution: min 480x320 px
Windows CE
To guarantee high quality and stability on less powerful devices we offer a legacy 2D version of the navigation software. It's a well-established product that has been on the market for 8 years and is in constant development.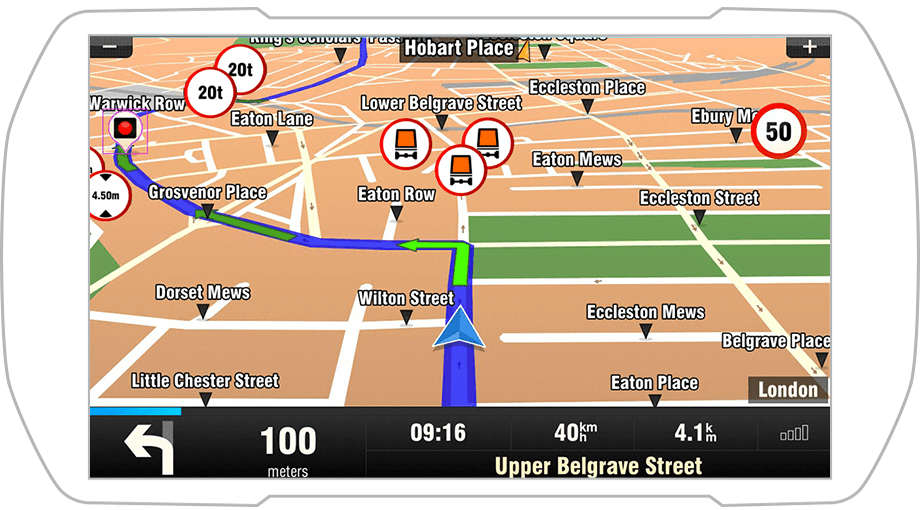 Device memory: min 128 MB memory
Storage: maps stored on SD card or internal memory
Supported processors: min 600 MHz
3D chip: not required
Screen resolution: min 240x240 px