SD card activation tool
Introduction
This activation type assumes Sygic navigation being preinstalled on SD cards but yet not activated. After activation the navigation licenses are bound to the SD cards.
Activation is performed by the tool, which runs on an auxiliary device with internet connectivity, and which has an easily accessible slot to insert and eject SD card.
When the tool runs you need to be inserting and ejecting series of SD cards consecutively, which executes the license activation one by one.
Our tool is supported for the 3 platforms: Windows CE, Windows Mobile and Windows XP/7/8.
This type of activation is by default suitable for mass license activation.
Activation process
This process is used to activate your navigation licenses on your Windows Mobile/Windows CE devices by Sygic SD card activation tool.
After activation your licenses become bound to the id's of the corresponding SD cards.
The tool will be run on a so-called auxiliary device, which can be a Windows CE device, Windows Mobile device, Windows XP PC or Windows 7 PC.
For being able to run the tool on Windows XP or Windows 7 you will need a special micro SD card reader. You can buy one from Sygic Sales Account Manager for $10 shipping costs.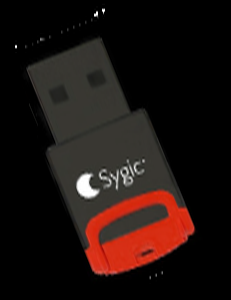 Step 1: License allocation verification
Prior to the activation, check if your licenses had been assigned to your account for Remote activation. Log on to Sygic Business License portal, click on the Orders tab and see the number of free (not activated) licenses.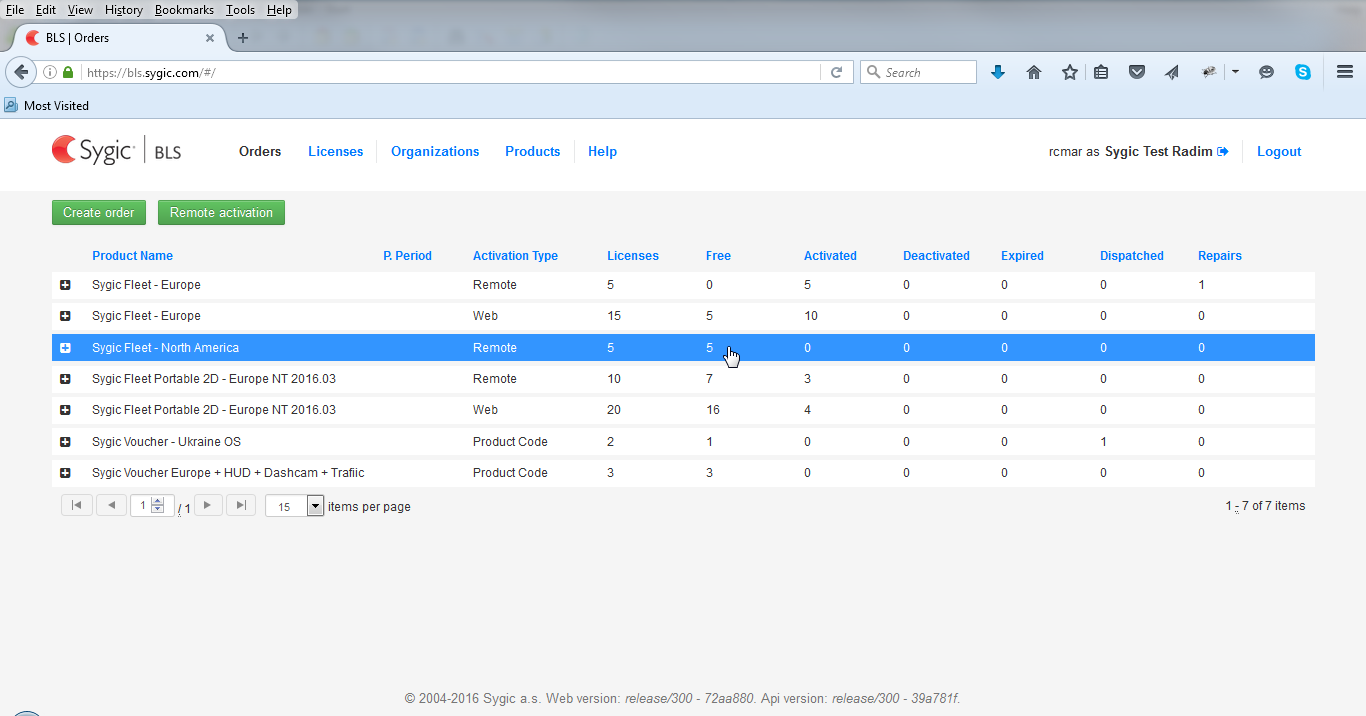 Step 2: Download and install the tool
Go to Sygic Partners portal and into Tools & Download section and download an appropriate Remote activation tool.
There are 3 versions available. Please select the one according to the platfom of your auxiliary device:
Remote activation tool for Windows Mobile
Remote activation tool for Windows CE
Desktop remote activation tool for Windows XP, Vista and 7 with Sygic card reader
Please unzip the downloaded package and copy-paste the files to the auxiliary device's internal memory.
Run the remote activation tool by calling activate.exe (Windows Mobile, Windows CE) or EXPactivate.exe (Windows XP, Windows 7).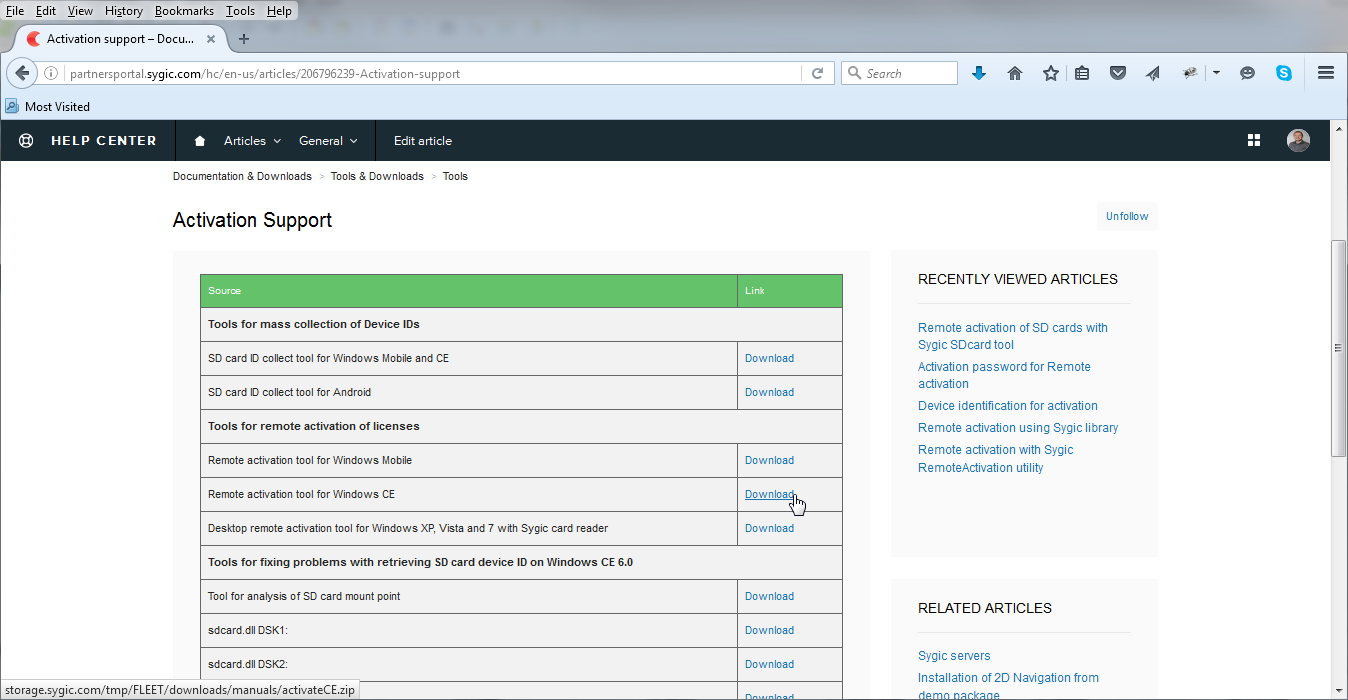 Step 3: Allow for activation
On the Business License portal allow SD card activation process by clicking on the Remote activation button. For safety reasons the remote activation is allowed only for 24 hours.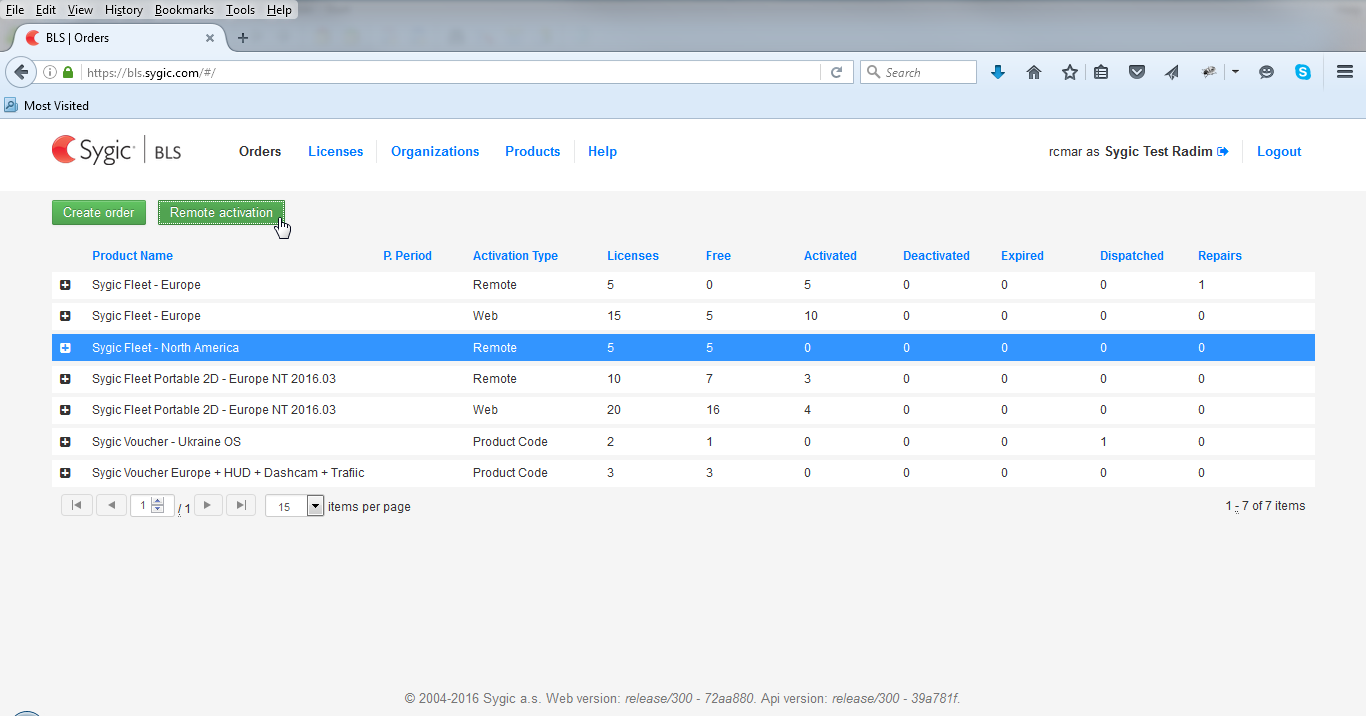 Step 4: Generate Password
Clicking on the Remote activation button generates enabling SD password. From now on, you have 24 hours to use the generated SD password for activation.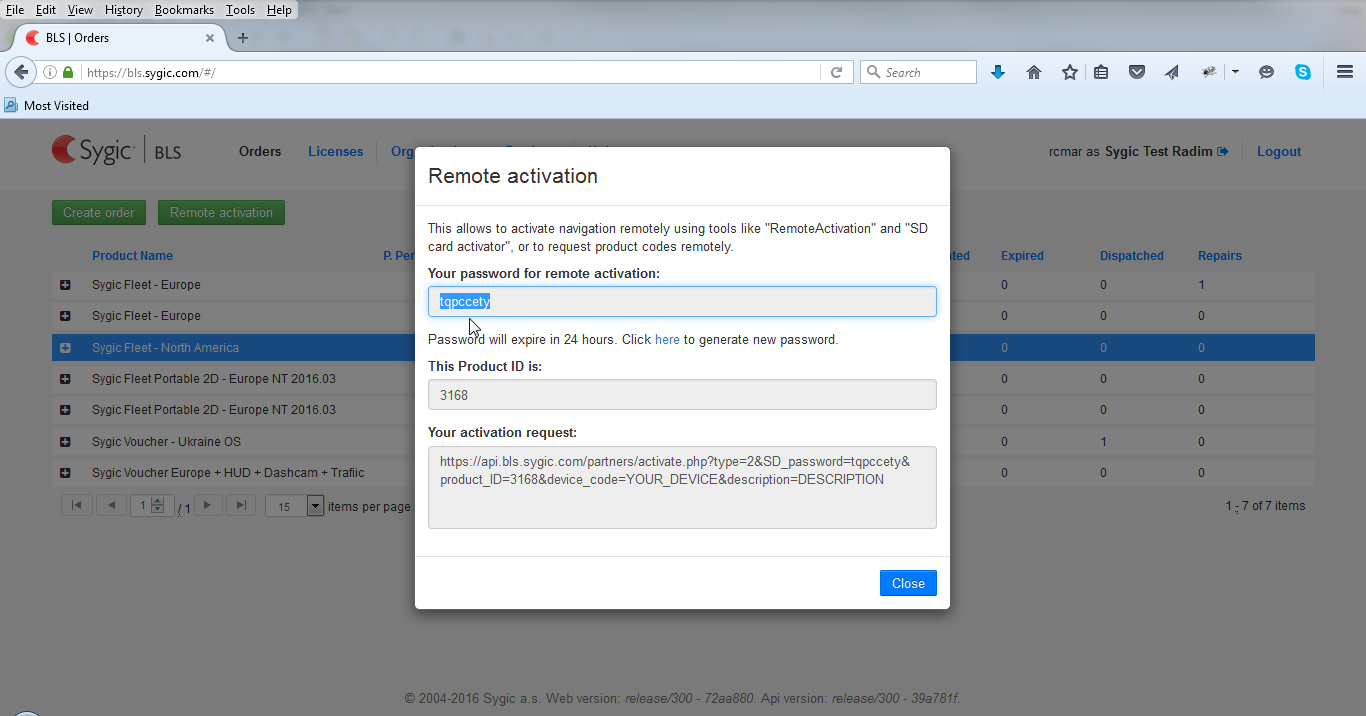 Step 5: Check internet connectivity of the auxiliary device
Make sure your auxiliary device is connected to internet (via Wi-Fi, Bluetooth, GPRS). Test the internet connection by opening some webpage through a web browser.
Step 6: Start the tool
When the activation tool starts, you will be asked to enter password. Please, use the generated SD password.
Next, you will need to select the product from the dropdown menu, for which the activation should be performed.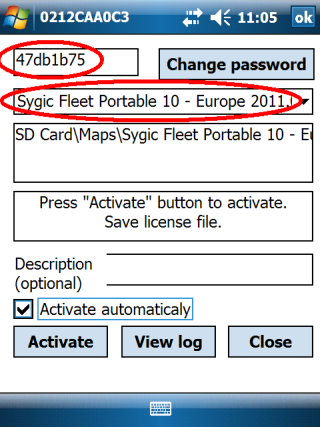 Step 7: Execute successive activation
Insert the SD card with Sygic Navigation software to the device and press the Activate button. If you want to activate software on more than one SD card, tick in the Activate automatically check box, the device will detect the insertion of each SD card automatically. It is not necessary to press the Activate button every time you insert a new SD card. Device will read activation code and load the software with valid maps.