Sygic, worldwide GPS navigation leader, now provides a database of more than 24 million points of interest (POIs) tailored for the travel industry. With the help of Sygic Places, companies can easily offer to their customers what they need the most while traveling: exact locations, places descriptions, photos, 360° videos, opening hours, admission fees, and contact information. Even companies dealing with location intelligence will make use of this extensive database of POIs.
ATTRIBUTES
Sygic Places database contains more than 24,2 million points of interest collected from open source projects such as OpenStreetMap.org, Wikipedia, Wikivoyage, but also from Sygic and Sygic Travel mobile app. 720,000 of these POIs include detailed place descriptions and 270,000 POIs have at least one photo. 1140 of the most popular POIs also feature 360° videos, shot for Sygic by a hired traveller during 2016 and 2017. In addition, Sygic Places contain more than 680,000 hotels.
Sygic Places are available in 15 languages: English, French, German, Italian, Spanish, Portuguese, Russian, Dutch, simplified Chinese, Korean, Polish, Czech, Slovak, Turkish and Ukrainian.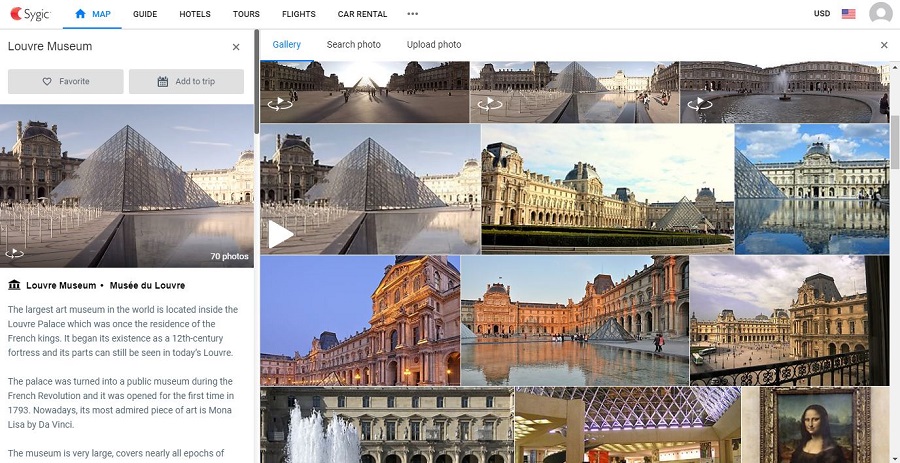 SYGIC PLACES PER CONTINENT
You can get the data for individual countries, separately for Europe, North America, South America, Asia, Africa and Oceania, or for the whole world - either in one go or with regular updates. The most detailed information is provided for places in Europe.
TAGS
All places are rated according to popularity and sorted into apt categories with the help of 3,100 tags, making the database easy to search and suitable for various use cases. The most frequent tags being: Parking, Bus Station, Sports Field, Place of Worship, Public Transport, Restaurant, Historical, Wheelchair Accessible, Tourist Information, Playground, Park, Peak, Swimming Pool, Supermarket, Café, Bank, Post Box, Public Toilets, Sight, Beach, Museum and so on.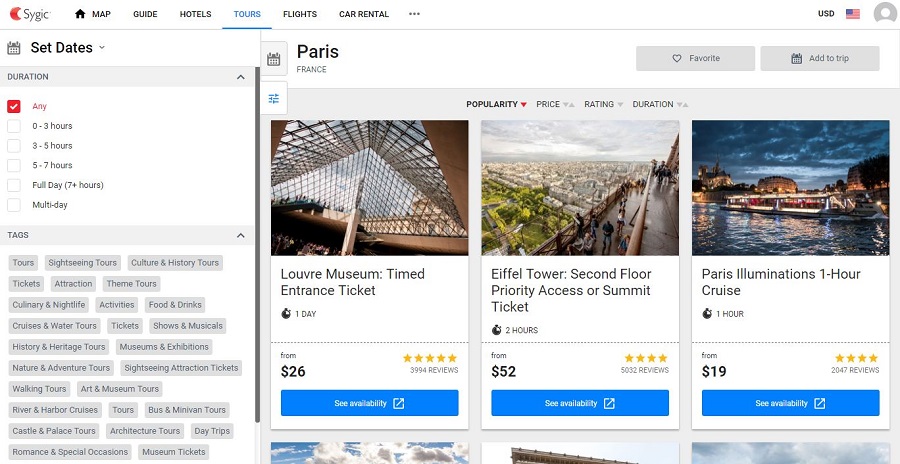 APPLICATION
There are numerous ways how to make use of Sygic Places, from mobile apps to websites. Thanks to tags and geographic entries, you can filter and narrow the data as you wish. You can, for instance, filter all castles and palaces in France and display them to your users.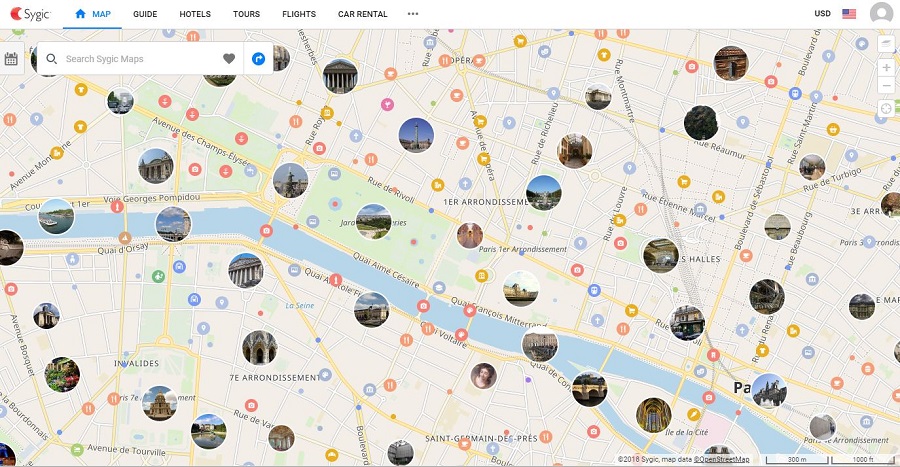 Companies can offer to their customers rich destination content, build landing pages and various travel guides or planners, display photo or video galleries or just enrich their own databases. Thanks to Sygic Places you can also improve your emails for your customers by adding information about interesting places located near your hotel or other facility.
In addition, Sygic Places are great for anyone dealing with location intelligence. Location data are essential for most companies in the travel industry, be it for their marketing, logistics, or business strategy. By combining Sygic Places with your own data, such as customer preferences, latest purchases, places check-ins, addresses, flights or holiday destinations, you can identify your customers' needs and offer them custom-tailored products and services.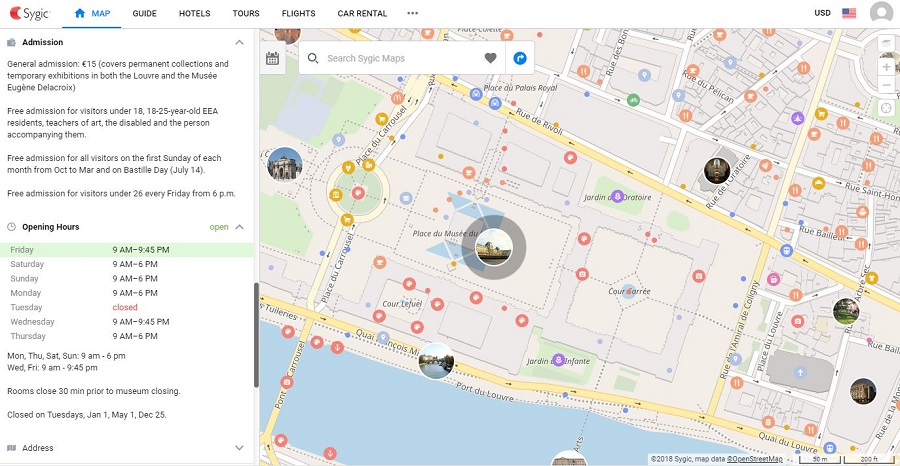 Contact: business@sygictravel.com
Sygic Places Product sheet: sygic-places
More information: travel.sygic.com/b2b