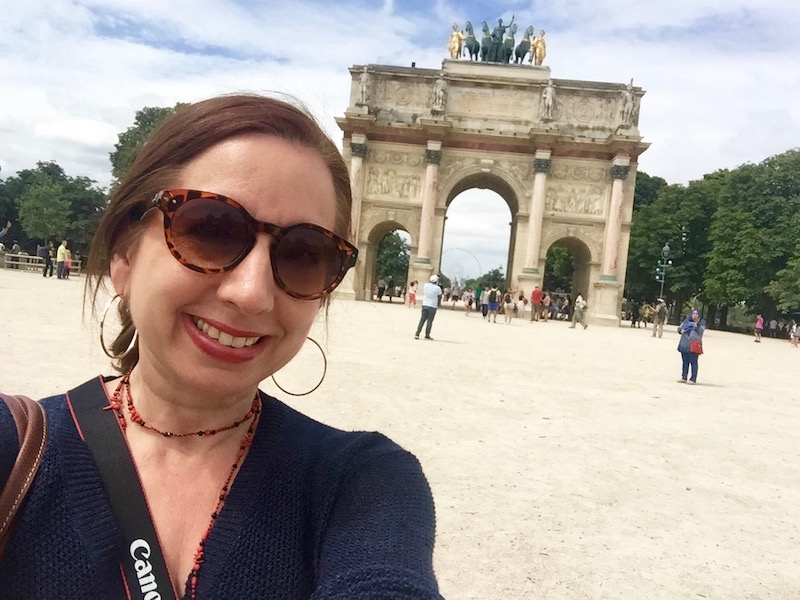 Tracy Kaler is a ballet dancer turned interior designer turned lifestyle and travel writer in New York City. She fell in love with the city as a child, and made her lifelong dream come true when she moved there in 2007.
Tracy Kaler is sharing her story with trip and holiday planner Sygic Travel. Follow her on Twitter: @TracyKaler.
How would you describe yourself in 5 sentences?
I'm honest. I'm hardworking. I'm passionate. I love to travel. My vices are shoes, carbs and red wine.
What was the moment you decided to become a traveler?
When I came back from my first trip across the pond to London in 1992. I knew then that I loved to travel.
What is your greatest personal accomplishment?
Moving to New York City and surviving for 10+ years.
What do you love the most about traveling?
Meeting new people and experiencing the culture of others. I'm intrigued by the differences but I'm more amazed by the similarities between us.
What is it you don't like about traveling?
The jet lag! I tend to get severe jet lag when I travel east. To recover and feel human, I need one day for every time zone. I'm also not a fan of schlepping from place to place, carrying luggage, laptop, camera, tech, etc. But unfortunately, it's all part of the process when you're on the road.
What is the best way to experience a foreign culture?
Hang out with locals. Go to places where there are few tourists and allow yourself to mingle and chat with the natives. Learn a few words of the language if you can before you go on the trip so you can communicate on even a basic level. Google Translate also comes in handy. Eat the food. Drink the drink. Get to know the people. If they're dancing, get up and dance! If they're praying, pray too. Immerse yourself in as much of the lifestyle and culture as possible.
What are the five things you can't travel without?
My iPhone.
My Macbook Air.
Tieks ballet flats.
Contact lenses.
Black wrap sweater that doubles as a scarf. I never leave home without it!
Which destinations are at the top of your bucket list right now?
Tough question since I have so many… Budapest is at the top right now, followed by Nicaragua. Buenos Aires. Croatia. Iceland (I have a stamp but I was only in the airport)! Amman, Jordan. Taiwan, South Africa.
If you had an unlimited travel budget for 24 hours, what would your itinerary look like?
I would hop on a long-haul flight and travel first class, since I've never been in first class before! I'd stay in a 5-star hotel, eat the finest food and drink the finest wine.
If you should decide today, which country would you pick for retirement?
I visited Austria earlier this year and I loved the country. It's beautiful and fairly affordable. The cities are a great size and the mountains are incredibly close, so it's easy to escape when needed. I know a few travel bloggers who have lived there and liked it.
What is the most overrated country or location you've been to?
I'm not sure that I have one. I've liked every place that I've visited so far.
What is the most underestimated country or location you've been to?
Barbados. I went two years ago for a winter getaway and I was amazed at the rugged, natural beauty and the warmth of the locals. Bajans are some of the friendliest people I've met anywhere.
Thank you Tracy!
Simona from Sygic Travel
Sygic Travel has been helping people plan travel itineraries since 2011. Millions of people all over the world use their web planner as well as their iOS and Android apps.