Electric Vehicle Range Anxiety White Paper
The dawn of e-power: how OEMs can successfully tackle the challenge of range anxiety
Free download

Learn how Sygic technologies can help automakers win the electric vehicle market
Range calculation
How to tackle range anxiety by tailored EV routing algorithm?
Charging stations
What is a hassle-free charging experience?
Real-Time Data (car, traffic, weather)
Why are data so important for convenient EV experience?
Building confidence in the potential and current electric vehicle drivers
The electric vehicle experience is way different from what everybody has been used for ages in combustion engine cars. The dynamics of the car is different, you cannot refill the battery instantly at a charging station, and your range is dependant on much more variables, including weather, speed or traffic.
The public and governmental pressure on the adoption of electric vehicles have never been stronger, but still, the market share represented in 2019 just 2 percent of all car sales worldwide. We believe that potential buyers are looking for more than just a price tag, battery capacity or operating costs. They are looking for a convenient range and hassle-free charging experience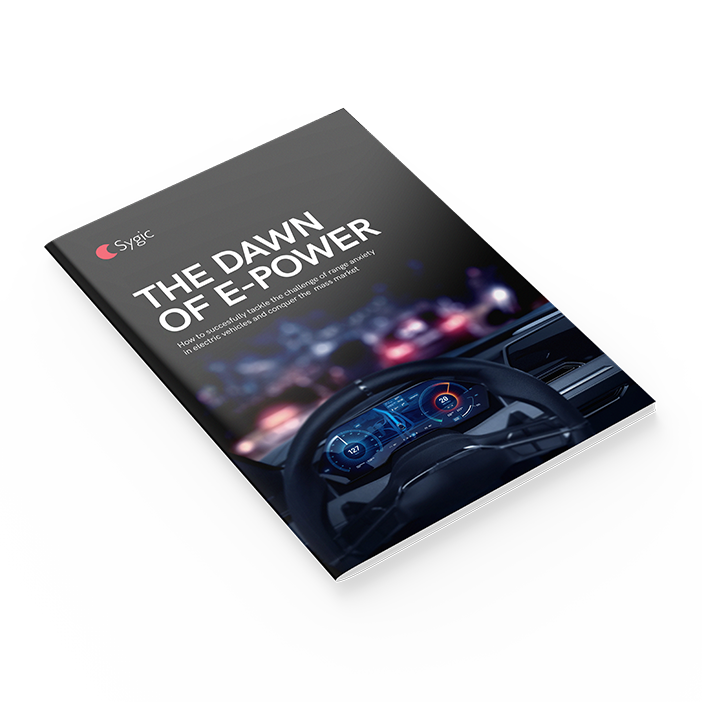 Download your Comprehensive Guide to the Future of EV Navigation now
And learn how all-in-one driving assistant, tailored for electric vehicles uses smart algorithms and technology to tackle the range and charging anxiety.
On nearly 20 pages you will read that:
Most of today's electric cars use the same or only slightly modified software as internal combustion engine cars;

What is modular, easy-to-integrate smart driving assistant developed specifically for electric vehicles;

How state-of-the-art eRouting, live traffic information and offline maps, charging-service providers, payments integration, and telemetry can tackle the range and charging anxiety.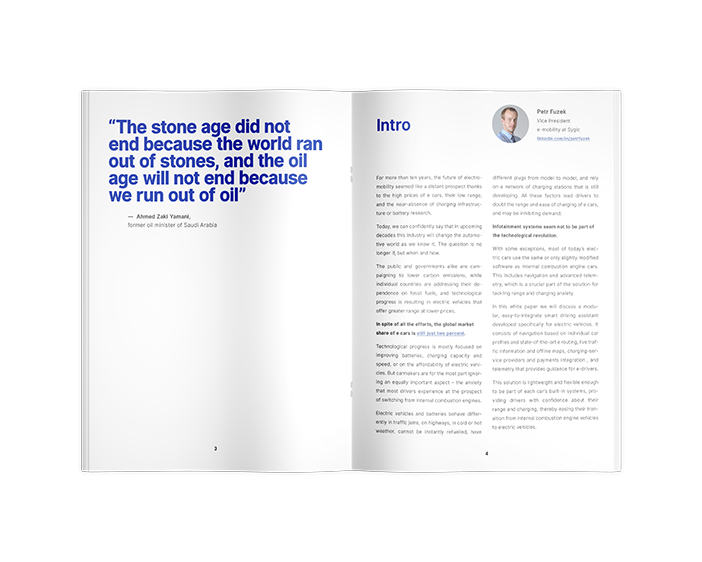 Erzählen Sie uns mehr über Ihre Bedürfnisse
Brauchen Sie ein Angebot?
Möchten Sie die Lösung ausprobieren?
Benötigen Sie eine fachkundige Beratung?
Füllen Sie dieses Formular aus, und wir helfen Ihnen gerne weiter.
Sie sind nicht aus geschäftlichen Gründen hier?
Besuchen Sie unser Support-Center.