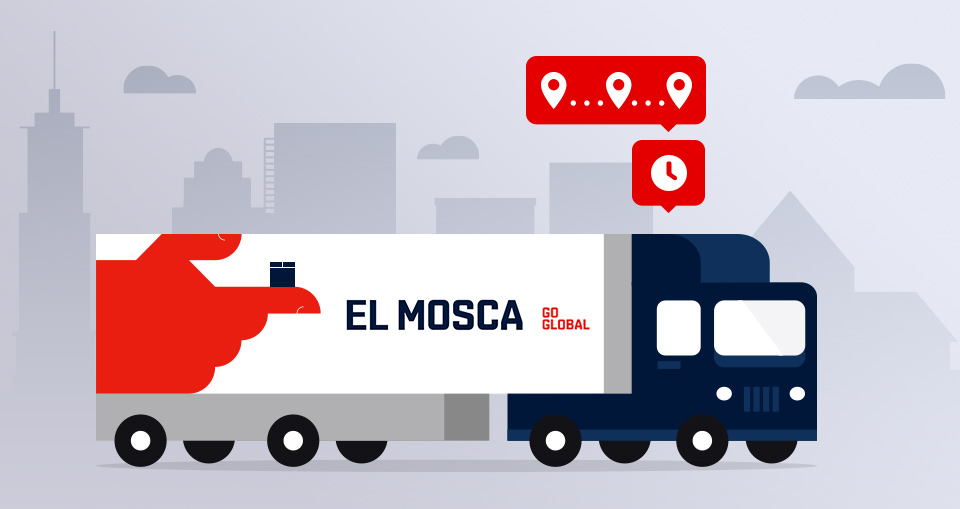 Challenge
In just 50 years, Grupo Sesé has evolved from a small trucking firm to a global provider of high-tech logistics solutions and services. It went from fully paper-based route planning and no means of communication with the driver all the way to leveraging digital technologies.
As logistics companies scale, there is increased pressure for optimization, which was also the case with Grupo Sesé. The company wanted to turn one of the international segments it regularly operates on, covered by approximately 150 trucks, into homologated route segments with custom speed limits and other criteria to reduce fuel costs, maintain delivery schedule, and manage driver hours.


Solution
With these specific requirements, Grupo Sesé decided to develop an in-house transport management solution, which also included Sygic Professional Navigation, GPS navigation designed specifically for trucks and fleets.
Grupo Sesé utilizes Sygic Professional Navigation in the embedded form, which is a deeper form of integration, allowing the integrator to connect systems more thoroughly and go beyond simple navigation from point A to point B.


Benefits
Optimization of transport operations
Thanks to truck-specific routing and precise ETAs, El Mosca was able to decrease the operational costs, while ensuring the whole system would stay scalable in the future.
Helping drivers with daily challenges on the road
The turn-by-turn navigation for trucks assists drivers on their journey – with offline routing, itinerary management, rest stop planning, and more.
Ease of integration
By choosing stand-alone integration, El Mosca had a ready-made navigation app at their disposal that could be conveniently triggered by their solution. The integration library made it easy for the navigation to be integrated within multiple systems in place so that no workflow or technology would have to be exchanged.
Top-notch personal assistance
"We appreciate the in-depth knowledge and commitment of the Sygic team. Having a dedicated technical project manager that would go as far as visiting us in person to make sure that we have everything we need really helped bring the implementation to a fruitful end," said Mariano Fuster Martínez, IT Manager at El Mosca

About the company
Since 1936, El Mosca has devoted itself to the national and international transport of goods. The company offers road, sea, and air freight transportation, including real-time tracing of goods. Boasting facilities of over 50,000 square meters and with a fleet of over 1,700 vehicles, it has consolidated its position within the goods transport and storage industry, including frozen and refrigerated transport and large-volume transport.


Are you dealing with a similar use case?