The latest update of Sygic GPS Navigation for Android brings the new Sygic Widget.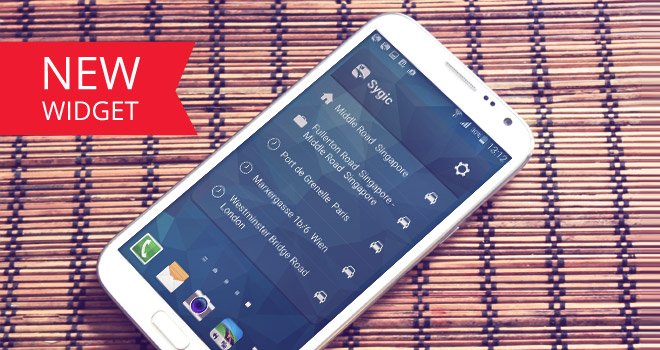 One of the coolest improvements in our latest update (apart from a long list fixes and optimizations) is the ability to add a widget that will let you instantly launch navigation to selected locations right form your home screen. Now you won't have to open Sygic GPS Navigation to start navigating to frequent destinations such as Home, Work or other favorite locations you decide to add (you can add Home, Work and up to 3 favorite locations). This will reduce the time it takes you to set up your route and help you to get on your way much faster.
Open your Sygic GPS navigation. Add your Home and Work location by searching for the address ( enter your address and press GO/ Enter button on your keyboard) and tapping blue popup on the map to access its Location screen. In Location screen tap on the "star" icon to mark a location as favorite, then tap on "three dots (menu)" button in right upper corner to set address as Home or Work. Similarly add new favorite locations by entering a Location screen of specific address and clicking on the "star" icon.
Now you can add the Sygic widget to your phone's home screen.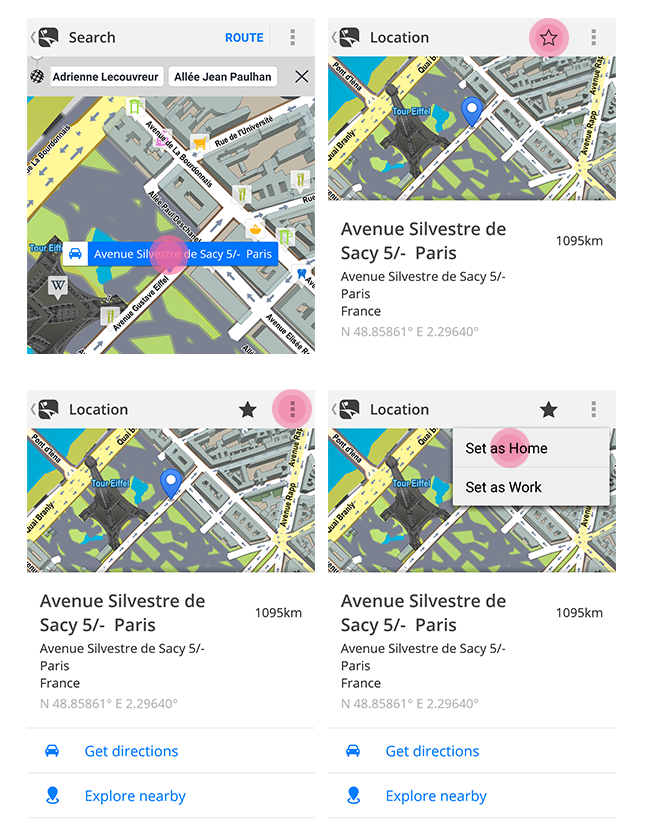 To assign an Android widget to one of your home screens, just press and hold a blank space on one of those home screens, i.e., a place with no other widgets or applications. And then choose the Android Widgets option for access to third-party app-widgets. On the following screen, scroll through all your third-party widgets and pick Sygic. Once you have added the Sygic widget to your home screen, you can select which locations to include via widget's settings.
Adding widgets may differ depending on your device type. If you need help please contact our support.