Sygic GPS Navigácia je kompatibilná s Android Auto.
Zistiť viac
3 Best Sygic Solutions for the Automotive Industry
Connected Car Integration
Sygic connected Navigation is in market since 2014 and supporting all major standards.
Embedded Integration
Navigation software can be easily installed and customized for any instrument cluster or In-Dash hardware.
Real-time Data Integration
Gathering, transforming and using data distributed via U2X and V2X communication.
Electric vehicles are the future
Electromobility is one of the fastest-growing industries, the global market share still represents just two percent, and automotive companies are struggling to tackle the range and charging anxieties successfully.
Sygic's dedicated platform for electric vehicles aggregates premium maps and technologies in one comprehensive SDK, allowing automakers to address the main challenges of the e-mobility successfully.
The modular platform includes premium maps from TomTom and other providers, live traffic, real-time information about the availability of the charging stations, allowing drivers to reserve and pay directly via the user interface and giving them confidence in range and charging.
Find out more info
Connected Car Integration
Sygic is pioneering the car connectivity since 2014, beginning with Sygic Car Navigation for Jaguar Land Rover.
Our unique map agnostic solution allows OEM's and Tier 1 suppliers to cover global market with single provider and guarantee premium country specific content to customers all around the world.
Today our apps are compatible with all major connected car standards: Apple CarPlay, MirrorLink®,AppRadio, Smart Device Link, InControl™, HondaLink and supplying majority of car OEMs and 1st tier suppliers with connected navigation.
See the Connected Car Navigation App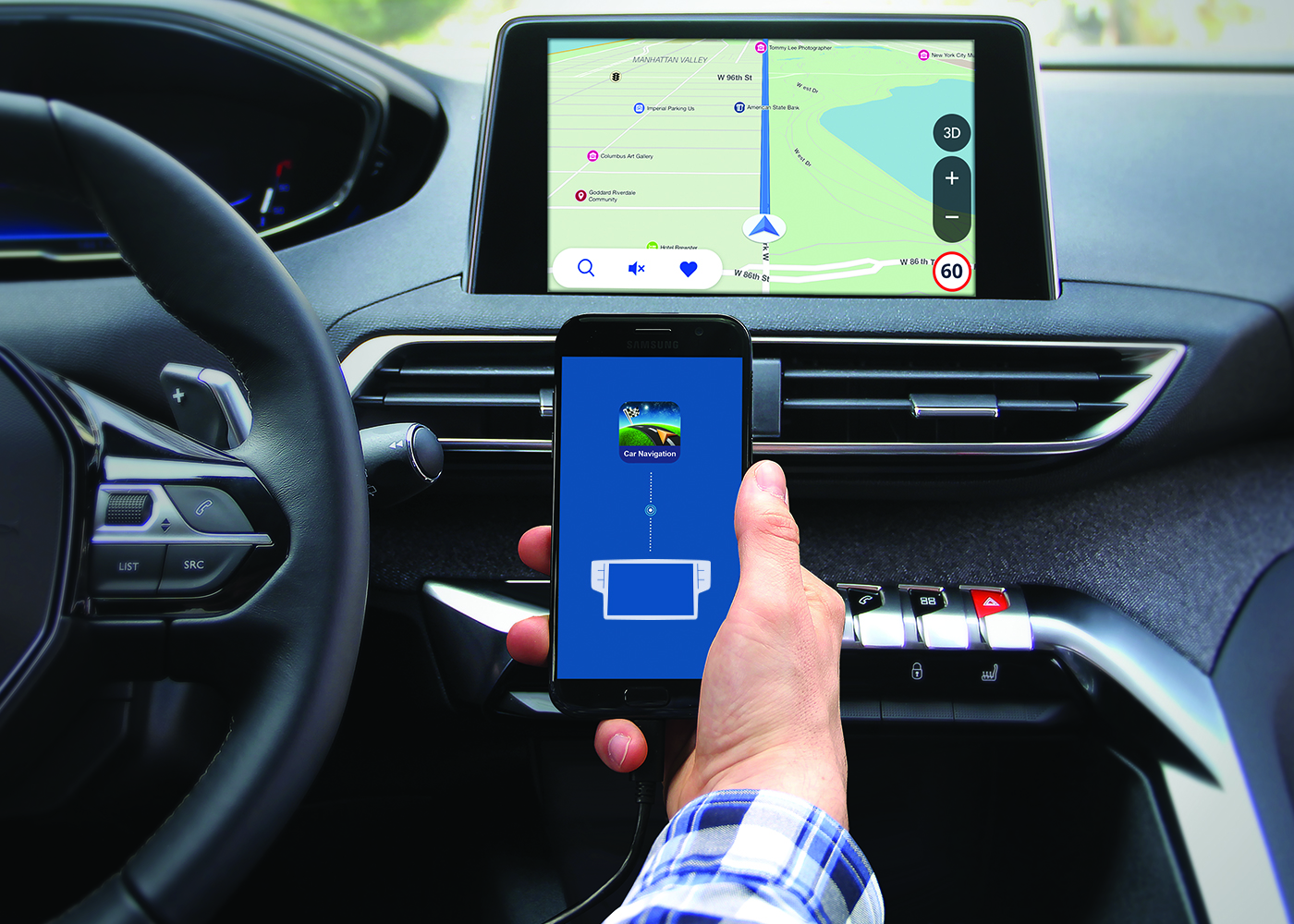 Embedded Integration
Sygic Maps & Navigation software can be easily installed and customized for any Instrument cluster or In-Dash hardware. Adding value to manufacturers' devices with the world's most downloaded navigation app, offline functionality, customizable design and user experience.
We deliver single technology solution with global coverage, integrating local maps and country specific content for better user experience.
Well-established product. 15 years on the market.
Map agnostic
Broad hardware compatibility (Android and Linux, QNX, AGL)
Flexible customisations and stable mobile SDK
Strong global brand with 200 million worldwide user base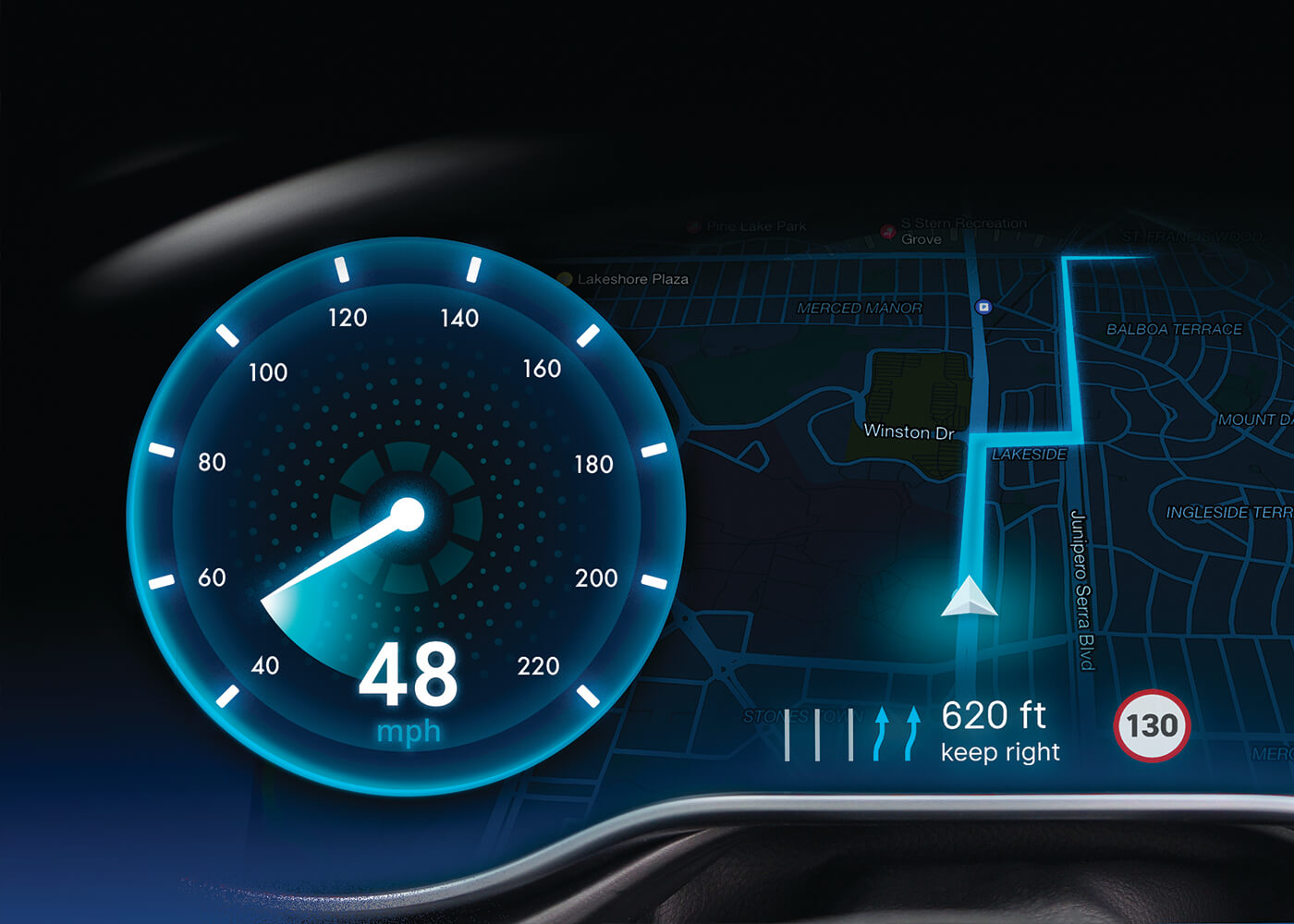 Augmented Reality
Sygic Real View Navigation provides the driver with clear route directions by adding Maps and Navigation in sync with the route into the vehicle's windscreen or any HUD display.
Virtual world around the car can be enhanced with traffic, weather or various real time data seamlessly integrated into the real world.
This technology is easily customizable thanks to Sygic's modular software architecture available through set of Mobile SDKs.
V2V & V2X Communication
Being pioneers in connected car and telematics technology Sygic has developed robust and massively scalable infrastructure to collect tens of terabytes of data from vehicle, smartphone applications, road sensors, ect.
Postprocessing and analysing data allows us to provide valuable insights e.g. discovering traffic patterns, road conditions info or driver's behaviour and re-distribute it in real-time via U2X and V2X communication to other drivers or software users.
Autonomous Vehicle Routing
An algorithm to navigate thousands of vehicles at the same time with the possibility to include data fusion from floating car data, road sensors, inputs of incidents and the weather.
The central system automatically calculates the current load of the transport infrastructure and predicts it up to 30 minutes ahead to create a smooth flow of cars on the same route to achieve the best riding experience and guarantee comfortable transport.
In other words, the system sees the future and therefore can recalculate the vehicles' routes to avoid traffic jams.
Car Sharing Platform
Sygic Maps & Navigation mobile SDKs and web APIs are ready-made to provide any Car Sharing platform with mapping, navigation and optimization services across multiple devices.
We enhance Car Sharing services with real-time data about location, fuel level, evaluations of driving behavior, travel itineraries, places and more.
Paid Services Integration
Using Sygic Connected Car APIs we can easily integrate real-time payment processing platforms through smartphone applications. Applied to the automotive industry, this means easier access to toll payments, parking services, fuelling, etc.
Let's get started
Advanced Mapping and Connected Car Solutions for Automotive Industry.
Tell us more about your needs
Interested in knowing more about our innovative apps and solutions for the automotive industry? Get a quote, or just ask for more details. We are here for you.