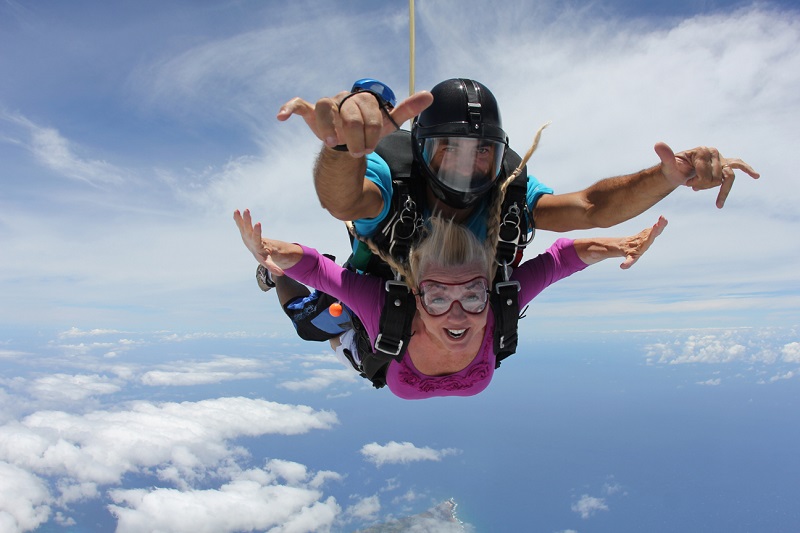 Interview with travel writer, award-winning blogger & photographer Patti Morrow (Luggage & Lipstick) by Sygic Travel.
How would you describe yourself in 5 sentences?
I have incurable wanderlust. Nothing excites me more than planning and executing a new trip. I'm not a foodie, I'm an adventurer and an adrenaline junkie. I prefer exploring exciting, off-the-beaten path destinations rather than staying at high-end resorts. However, I'm not a backpacker nor do I stay in hostels – I am a boutique traveler, with a preference for value luxury.
What was the moment you decided to become a traveler?
Probably at the time of my first solo travel at age 18 years. I caught the travel bug, and I've yet to find a cure. Truth be told, I haven't actually been searching for a remedy!
What is your greatest personal accomplishment?
Being able to quit my 9 to 5 job to concentrate on my dream job as a full-time travel writer.
What do you love the most about traveling?
Learning more about the world. It's a big, beautiful, diverse world out there, and the more I travel, the more I realize how small I am.
What is it you don't like about traveling?
The night before I'm leaving for a trip! I always have too much to do in too little time.
What is the most common misconception about being a traveler?
That you have to be rich to travel. With research and careful planning, it's possible to see a lot of the world.
What is the best way to experience a foreign culture?
I like to go to places where locals go, e.g. restaurants and beaches.
What are the five things you can't travel without?
Smart phone, laptop, wide brimmed hat, sunglasses, protein bars.
Which destinations are at the top of your bucket list right now?
Machu Picchu, India, Maldives, Vietnam, Cambodia, Slovenia, Slovakia, Georgia, Iceland, Zanzibar, Seychelles.
If you had an unlimited travel budget for 24 hours, what would your itinerary look like?
I'm assuming the 24 hours would start after arriving… I'd like to spend a day in the Seychelles.
If you should decide today, which country would you pick for retirement?
Definitely Mexico! I love everything about it – the beaches, the colonial cities, the food, the friendly people, the festivals, and the affordability. I'm considering living there part-time after I retire.
What is the most overrated country or location you've been to?
The Terra Cotta Warriors in Xi'an China. There must have been 10,000 people there, all pushing and shoving their way to the front! There is a big glass wall blocking access, so you're pretty far away from the warriors. Very anti-climactic.
What is the most underestimated country or location you've been to?
Albania. It's not what you think it is. It's a gorgeous country with medieval castles, turquoise beaches, ancient ruins, mountain landscapes, vineyards and wineries, delicious fresh seafood and grilled meat, and the nicest people anywhere.
Tell us something special about you.
My friends call me "Pollyanna" as in Pollyanna Syndrome. I'm nearly always positive. Present me with an unfavorable scenario, give me a few minutes, and I'll find a way to turn it around. ☺
Thank you Patti,
Simona from Sygic Travel
Follow Patti on her Pinterest: pinterest.com/pattimorrow