We are pioneering car connected navigation in vehicles for more than five years – trucks were another milestone.
Even after 15 years in the business, we still have some aces up our sleeves. At this year's Mobile World Congress in Barcelona (#MWC19), we have introduced the first-ever connectivity for the big guys.
The latest upcoming update of Sygic Professional Navigation allows drivers of trucks, vans, pickups, and caravans with Ford SYNC® connectivity on selected markets to connect their device with the in-dash and operate the Truck Navigation by using built-in display.
Sygic Professional Navigation works offline, avoids truck restricted roads accorindg to vehicle settings and it comes with SDK. This opens whole new land of opportunity for fleet management solution providers, that can now mirror information from their apps directly to vehicle built-in display while experiencing accurate truck or van routing, easy itinerary management and other fleet oriented features.
Bringing 3rd Party Fleet Management Apps Into the In-dash
The built-in navigation systems in your trucks might have some essential functions, but when it comes to integration with your existing fleet management console, it is a no go. Drivers have to attach another screen on board to get proper directions and functions natively provided by mobile apps like ours. Considering the fact that there is no safe zone from which you can safely operate the device, it might result in unnecessary distractions en route.
Sygic Truck Navigation SDK grants you access to the Sidebar API function, which allows fleet management solution providers to mirror information and action buttons from their solutions into the truck or van in-dash screen.
This component allows you to share information from your fleet telematics system on a dedicated portion of the navigation screen. You can also add several fully customized widgets and use them for communicating tasks with your drivers, for example accepting new delivery or pickup points.
Apart from being cool, it's actually safer

The in-dash screen is the safest way to operate navigation. It is designed to fit the interior and while controlling them, keep the distraction at the minimum level. Bringing Fleet Management App functionality into the in-dash screen has made fleet management apps more accessible and safer for fleet operations.
We believe that with the connectivity for Ford SYNC3, we have built solid foundations for other truck connectivity as well. Soon we will also be able to provide you with not only more solutions like this, but even more data. This includes current speed, fuel level, belt status, acceleration pedal position or emergency events.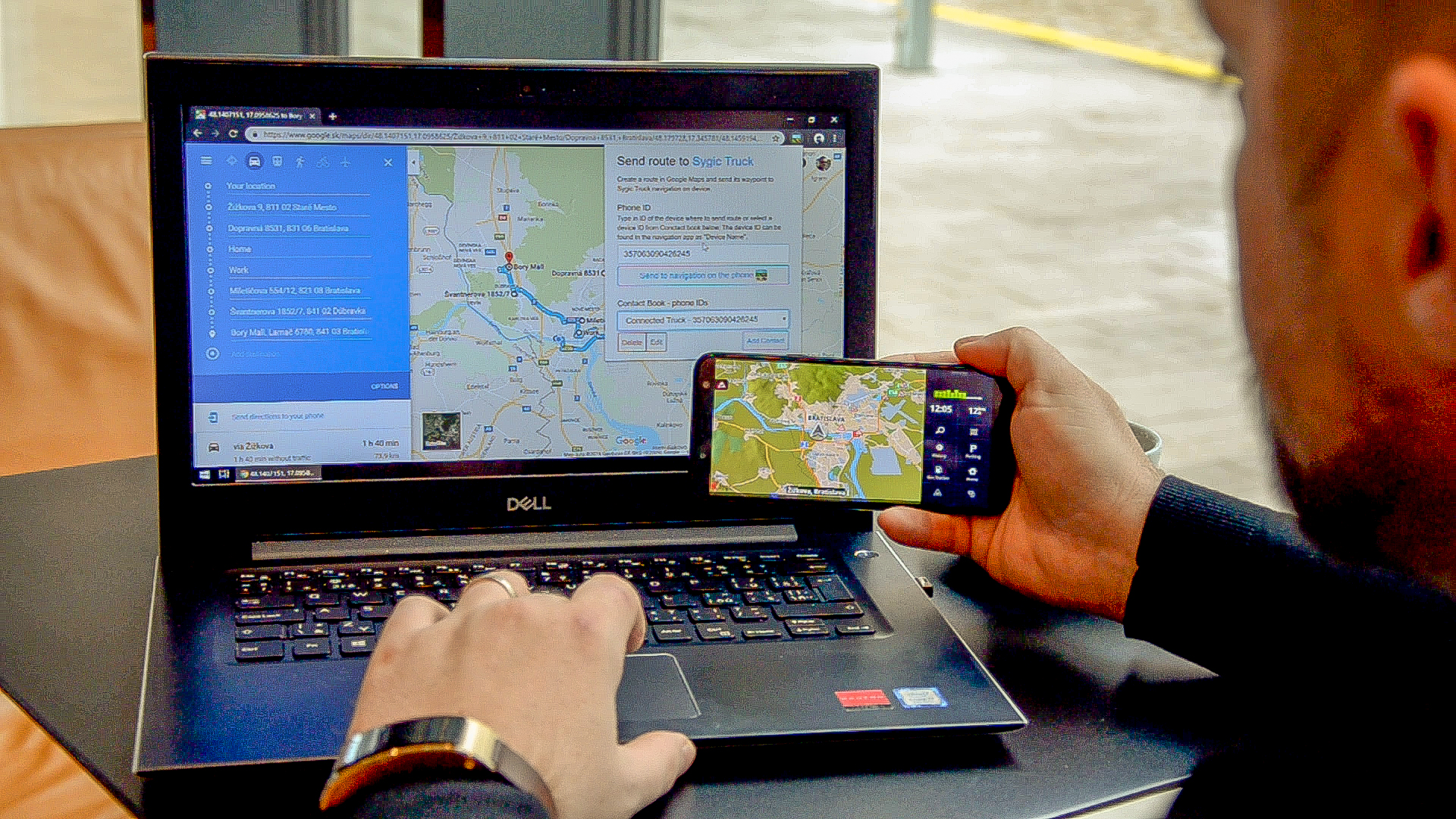 Our vision is to keep your drivers safe, help you save resources for the maintenance of your fleet, and use your savings for the development of your business.
If you are visiting MWC 2019, don't forget to stop by at Ford stand in Hall 1 Stand 1A82 and talk to our experts. See you there!