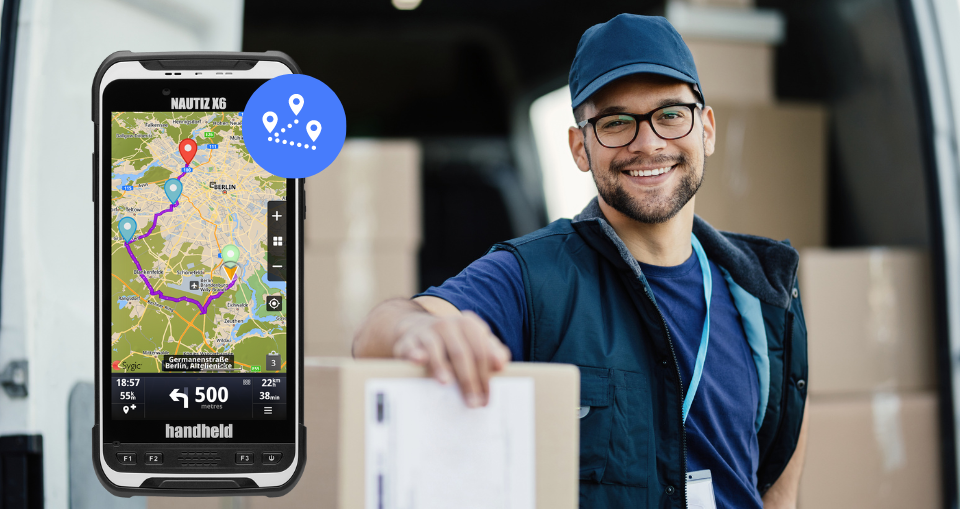 It's not easy being a delivery man (or a woman), we can assume. Can you imagine what it's like? Especially around the Holiday Season? Or after Black Friday? It's safe to say it's pretty demanding. The time crunch. Lifting and carrying heavy packages. Always on the phone (or a headset). Navigating through traffic or unfamiliar areas. Dealing with customers all day – some unpleasant ones among them. Hail or rain. Or intense heat.
Handheld and Sygic have a solution that can make the job of delivery professionals easier. Not a solution for every issue, but nonetheless valuable. The combination of sturdy hardware and practical software.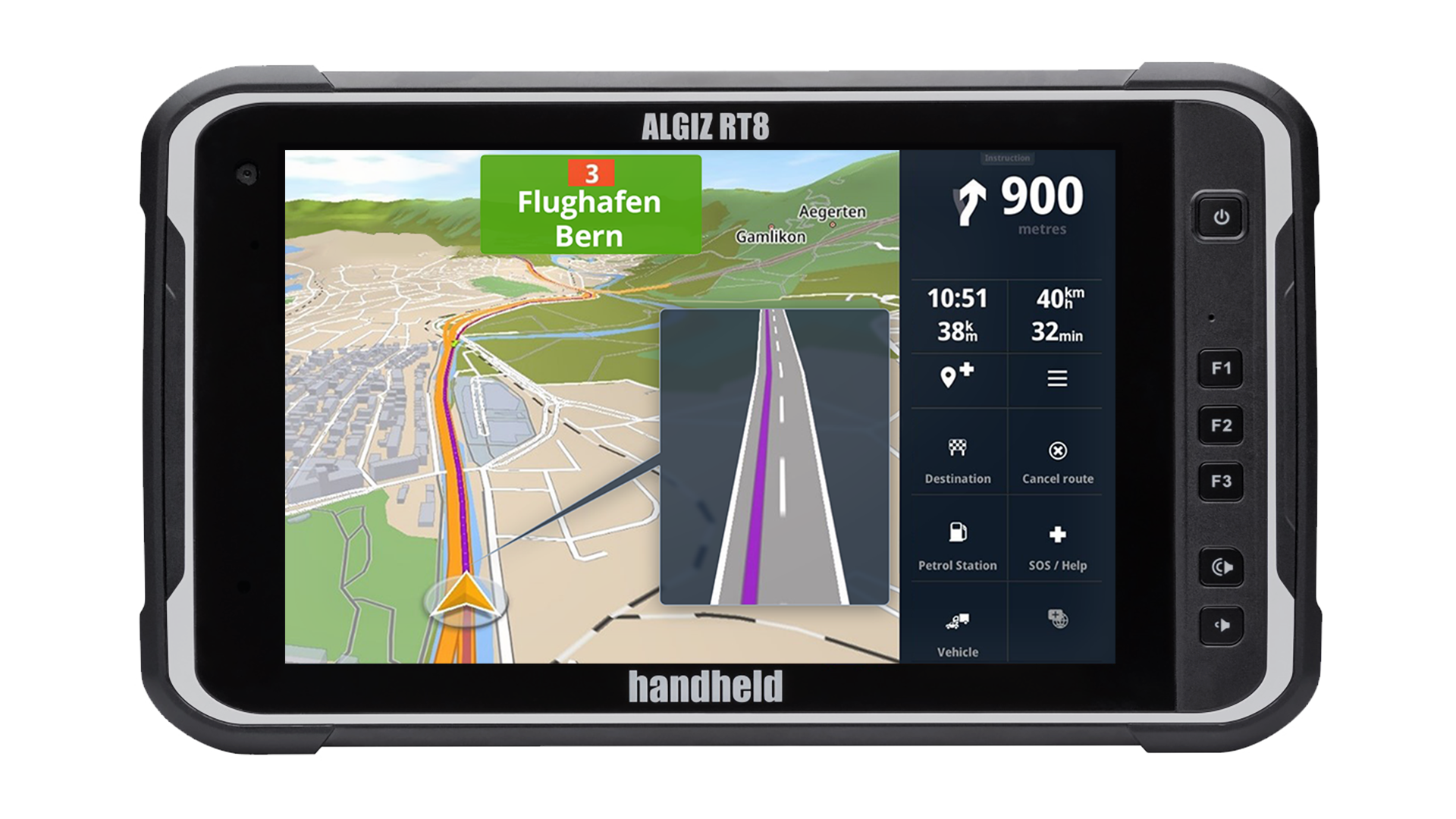 Handheld provides tablets and handhelds that can withstand harsh weather conditions, has long battery life, and can take a bump or two. Or three.
Sygic Professional Navigation shows the way to the destination. On the right side, if preferred, for an easy stop. It is easy to use and offers accurate routing.
Who is it for?
It is suited for delivery professionals, service and maintenance workers, emergency services, or even the police. In essence, people on the go who need help to navigate the roads effectively with a device that can function well all day and every day. 
A perfect combination that can withstand heavy-duty work
See for yourself what these two solutions offer. Below is just a simplified list that highlights some of the features. Get in touch with Handheld for a complete product description and assistance. To test out the Sygic Professional Navigation, contact Sygic today. We'd be happy to help you get where you want to go.
Handheld Group is a Swedish manufacturer and global supplier of rugged computers for logistics, public transportation, utilities, maintenance, mining, geomatics, forestry, construction, military, and security. Handheld's rugged Algiz tablets and Nautiz handhelds are designed to be efficient work tools for professionals needing a long-term solid solution in any work environment. All Handheld tablets and handhelds are built rugged from the inside out: use your device in blowing dust or pouring rain -- the IP67-rating [Ingress Protection] ensures that your device is fully dust-tight, weather resistant, and waterproof. Handheld's sturdy computers meet stringent MIL-STD-810 military test standards so workers can concentrate on getting the job done instead of worrying about their tech tools.
Sygic Professional Navigation is a high-quality GPS solution designed for professional drivers & commercial fleets. Sygic serves various industries: Long Haul, Last Mile Delivery, Emergency, Fleet & Workforce Management, Insurance, Utility, Oil & Mining, and Bus & Taxi Services. The solution is available as a stand-alone mobile app equipped with a powerful SDK and array of APIs, allowing for seamless integration. The app offers beautiful 3D offline maps, routing compliant with large vehicles and special loads (e.g., HAZMAT), advanced safety features such as lane assistant and speed limit warnings, accurate ETA and time domains for deliveries, asset visualization, guided routes, traffic rerouting, multiple waypoints, and more.
Try the winning combination of Handheld's rugged devices and Sygic Professional Navigation today!
To test out the power of Sygic Professional Navigation, contact Sygic today. We'd be happy to help you navigate your way to success!