Learn how to make the best use of Sygic GPS Navigation features – the old ones and the new ones! Enjoy the suite of practical functionalities, services, and cutting-edge navigation technologies, providing a seamless and enjoyable travel experience.

1. Keep your maps updated
Before embarking on a journey to a new location, allow your map updates of all the relevant countries along a planned route. Our up-to-date offline maps will reliably guide you wherever you drive! All Sygic users received the latest map update in May, with the next scheduled for September. Lifetime users with monthly map updates add-on and Premium+ users enjoy the convenience of map updates every month. The map interface boasts stunning 3D buildings and an enhanced design with contrasting colors, essential to Sygic's exceptional user experience.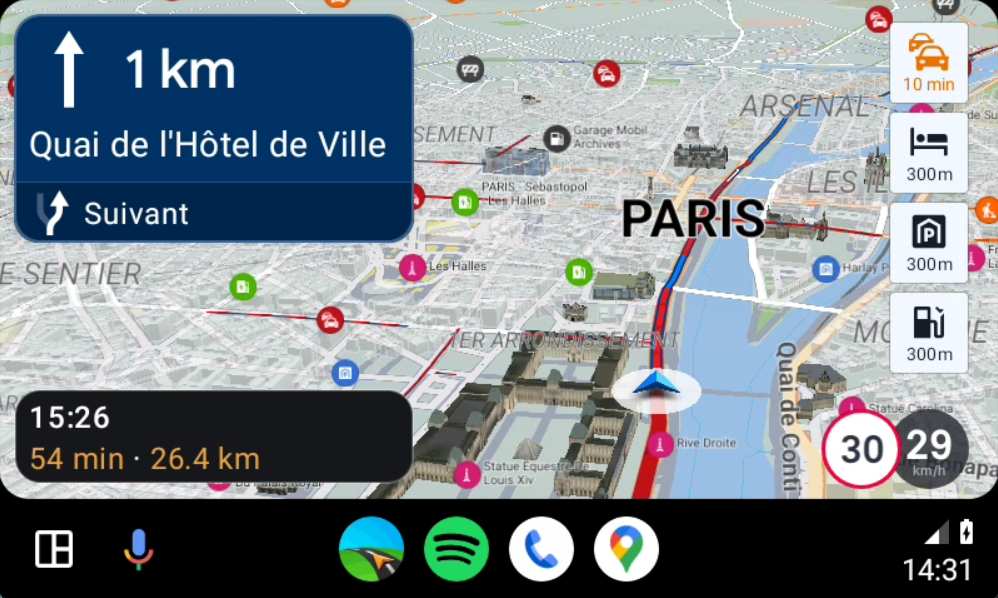 2. Save money and time
When mapping out a route in the navigation, drivers can set their preferences, such as avoiding highways, toll roads, or restricted city zones, and select the fastest, shortest, or most cost-effective route. You can check up-to-date fuel prices imported from the Fuelio app (by Sygic), directly on the map and choose the cheapest station. Premium users with live traffic information and speed camera alerts can drive even smarter, avoid traffic jams, or adjust their speed to avoid fines. But beware, using a speed camera feature may be forbidden in some countries, so don't forget to switch it off!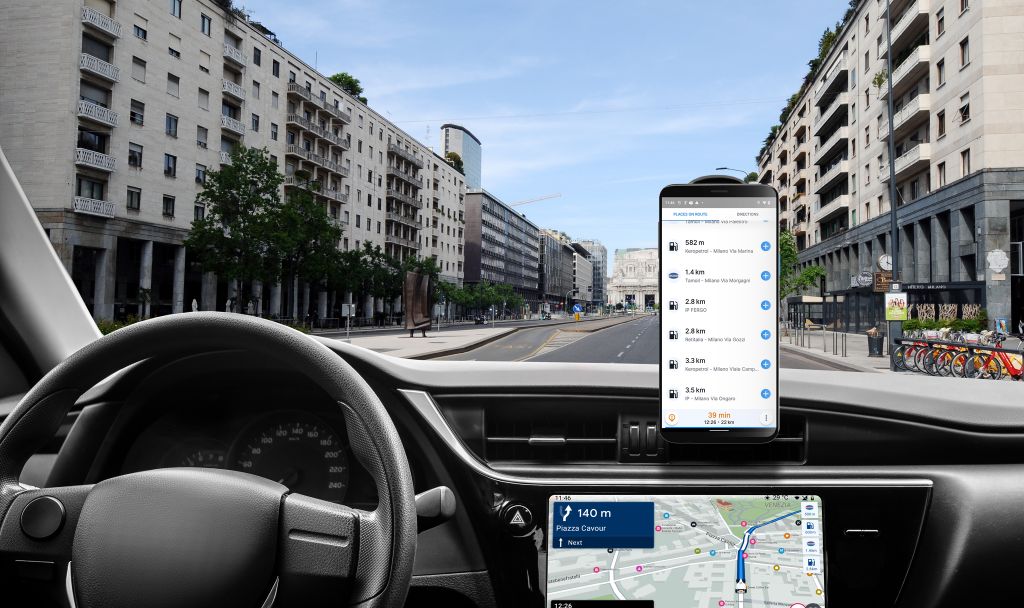 3. Use Android Auto or CarPlay
It is convenient and safe to seamlessly mirror the navigation onto a larger car screen and integrate it with the vehicle's sound system via Android Auto or CarPlay. Over the past few months, Sygic has implemented numerous enhancements to the user interface, further improving the intuitiveness and safety of navigating through the car display. The map can be zoomed in and out by touch, and points of interest are now better organized for easy visibility.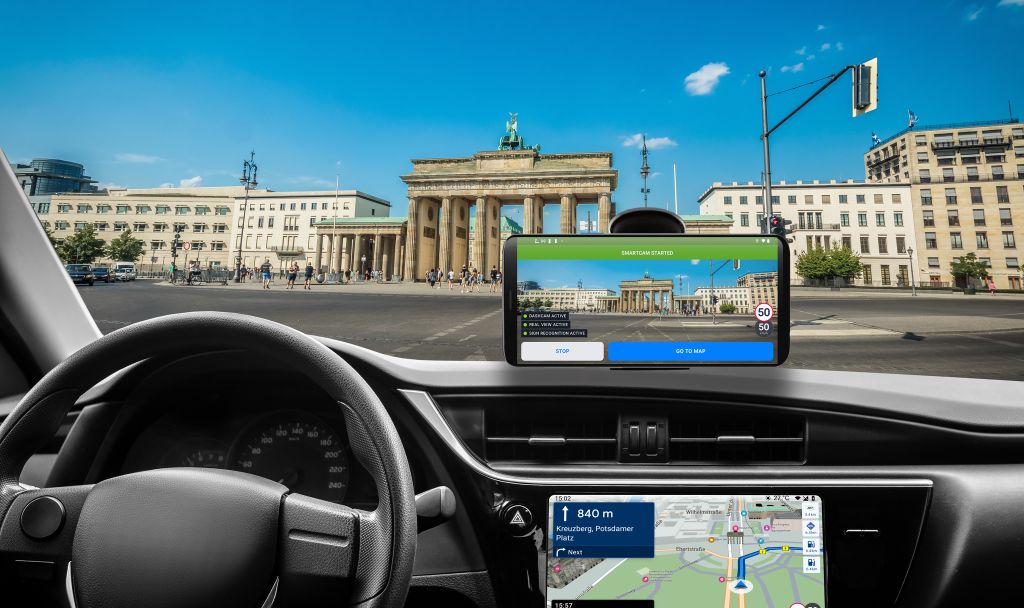 4. Avoid Distractions
While navigating via the car display, the co-driver can add additional waypoints via the phone screen. The phone can be utilized as a dashcam or a head-up display without causing distractions while driving. Dashcam recordings can provide invaluable evidence for collisions or road incidents. Additionally, the head-up display is an excellent companion during long night drives, significantly reducing the time a driver's eyes are diverted from the road.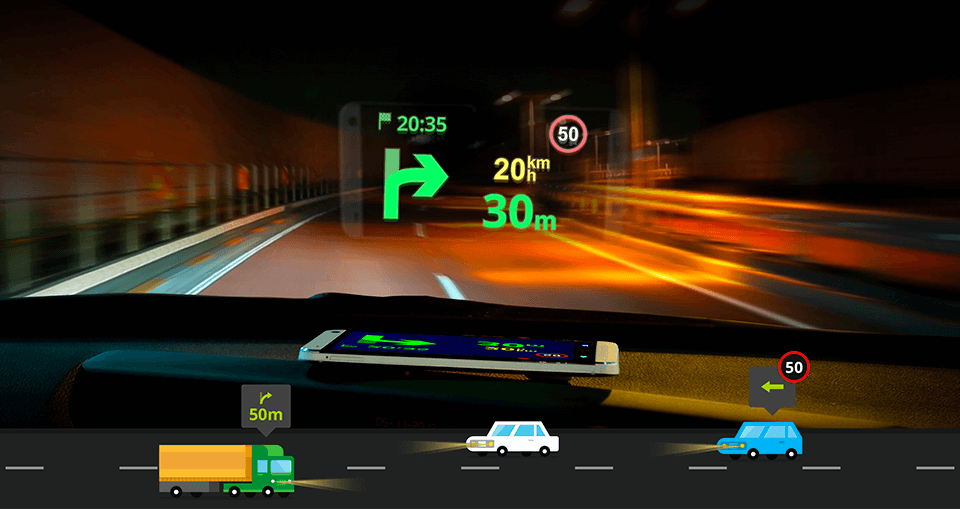 5. Get more details to drive predictably
When traveling to unfamiliar countries, features such as real-view navigation using augmented reality, satellite maps, and guidance through complex multiple-lane intersections can provide invaluable assistance. The maps also include sharp curve warnings and tunnel length information attractive to those who appreciate comprehensive route details, helping to drive more predictably.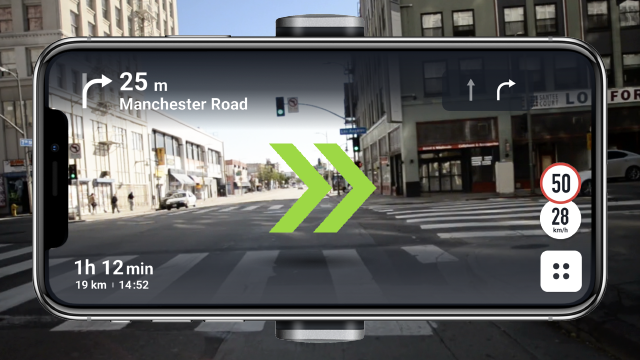 6. Let GPS save your peace
Share real-time routes with your friends and families, allowing them to view the planned route, your current position, and estimated arrival time. If you tend to misplace or forget the location of your parked car, don't forget to take a photo of it and use Sygic's navigation through GPS coordinates stored within the photo. In emergencies, you can share your current position and quickly locate the nearest police station, hospital, pharmacy, or car service by accessing the "Help Nearby" button in the main menu of Sygic GPS Navigation.
7. Tiny nice-to-haves that improve the navigation experience
Tech enthusiasts will appreciate Sygic's commitment to staying up-to-date with the latest operating system upgrades and leveraging them for navigation. When using Sygic with CarPlay, users of iPhone 16 and newer models can conveniently view notifications from other apps while still having access to distance and time information for their destination on the phone display. Even users with iPhone 14 can benefit from navigation instructions displayed on a designated area known as the "dynamic island." Additionally, a new feature on the CarPlay screen includes a traffic delay icon with an estimated time. And here's the highlight: you can now report road incidents directly to Sygic GPS Navigation via touch, whether using Android Auto or CarPlay!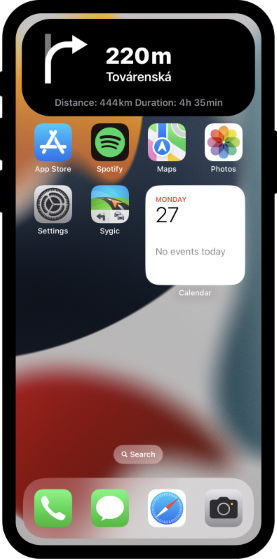 8. Keep calm in critical situations on highways
Sygic introduces a new safety feature to assist drivers during critical highway situations. With the Rescue Lane alert, you will receive timely notifications on when to make way for emergency vehicles and instructions on correctly positioning your car. Moreover, Sygic promptly warns you and other road users about drivers traveling in the opposite direction, ensuring the safety of all potentially endangered individuals on the road.