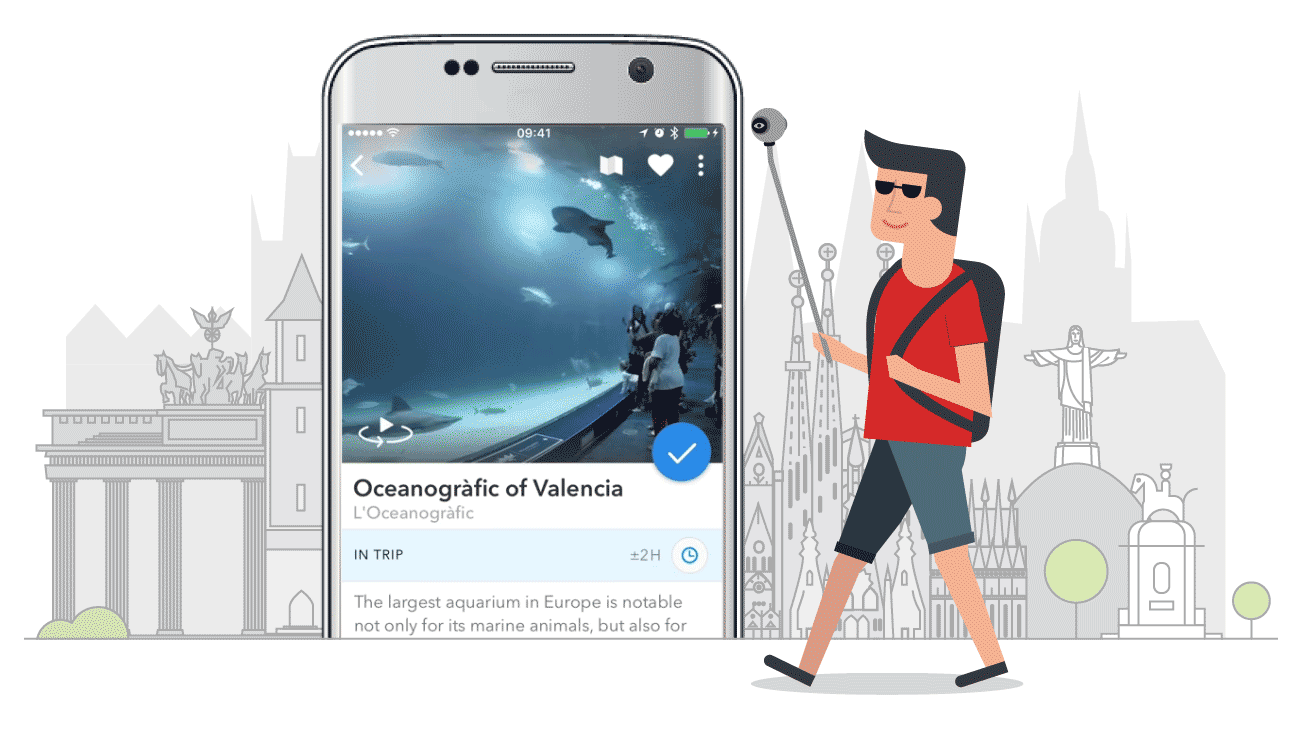 Some people never feel the urge to leave the house. Then there's the rest of us: the people who can't sit still, always search for travel inspiration and keep their passports ready – just in case. :) Whether you call it wanderlust or a love of travel – the fact remains the same: It's time to plan a trip of your lifetime!
Get inspired by 360° videos
We have just added more than five hundred 360° videos and two hundred 360° photos from 17 cities to Sygic Travel Trip Planner, so you can experience the most beautiful attractions before you step outside your door and plan your travel itinerary in a completely new way!
Follow these easy steps and plan a trip of your lifetime!
1.) Download Sygic Travel app available for FREE from Google Play or App store. You can also visit our web and plan your trip in a browser.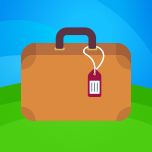 2.) Create a new trip. Start by searching for the destination you'll be visiting. If you know the dates for your trip, you can set them, but it's not necessary. Tap the Create trip button.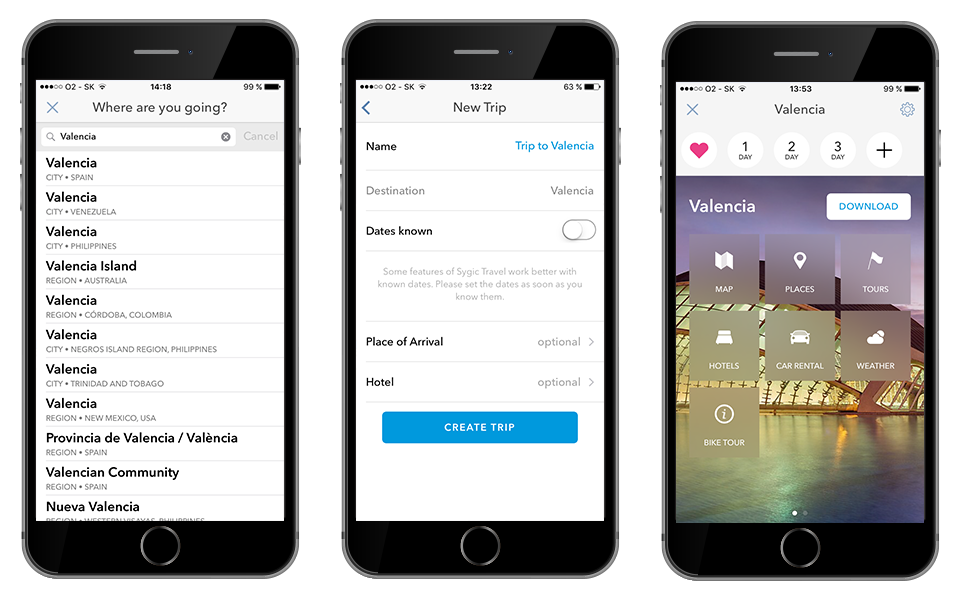 3.) The home screen shows you the basic options for your trip. Tap on "Places" to see a list of attractions, pick one of the attractions and enjoy a 360° video preview with detailed information about the place.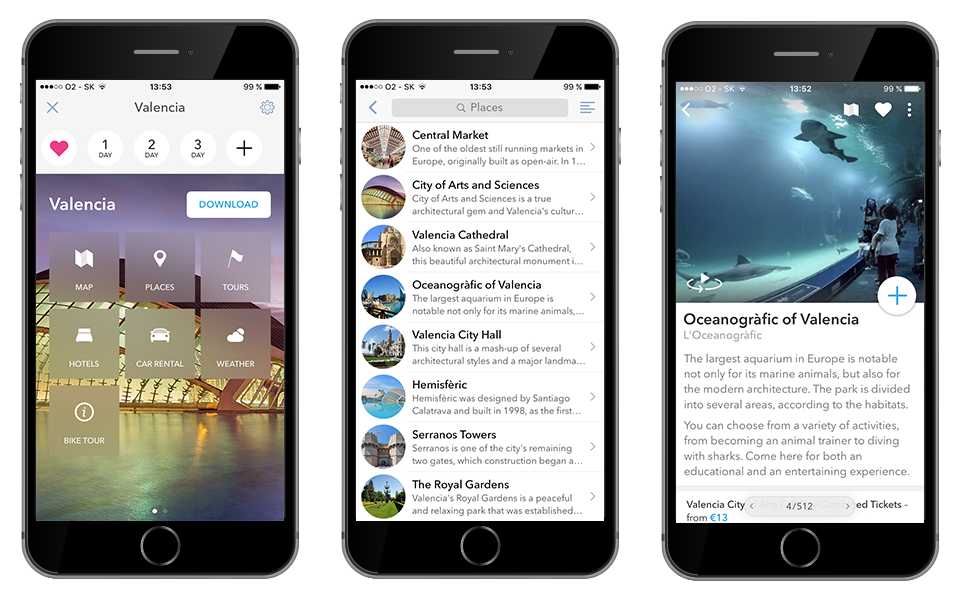 4.) If you wish to see more 360° videos and pictures of that place, just tap the the video preview and you'll jump straight into a gallery of all videos and pictures. And what's more, all videos in the mobile apps are Cardboard compatible. Just insert your phone for an immersive experience.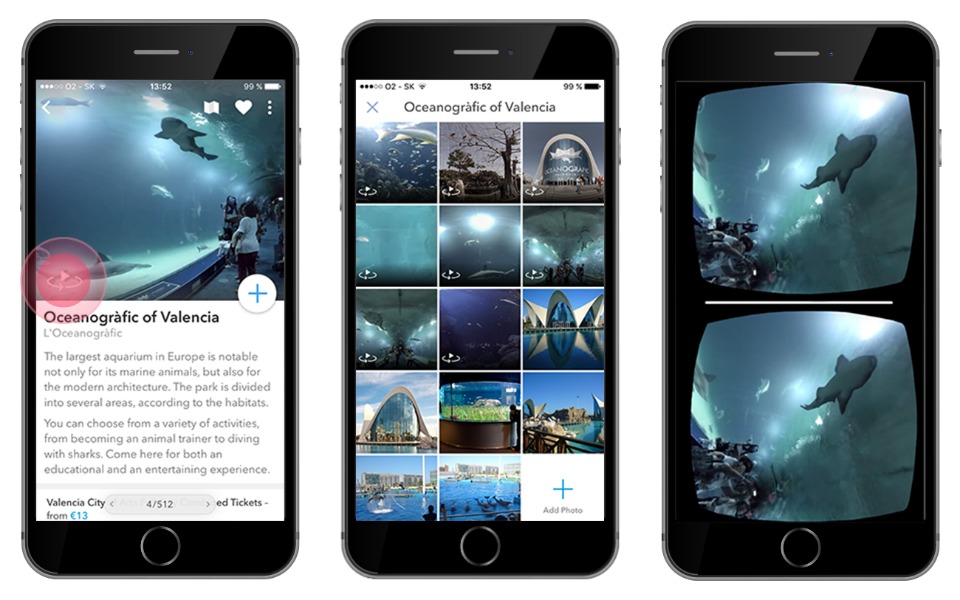 5.) Explore and enjoy! And don't forget to add the attractions you like to your trip plan.
Sygic Traveler's VR journey around the world
Our colleague and Sygic Traveler Michal Gálik is visiting and documenting beautiful sights all around the globe. For now, 360° videos from Prague, Barcelona, Valencia, Madrid, Granada, Seville, Marrakesh, Gran Canaria, Porto, Lisbon, Athens, Istanbul, Cairo, Tel Aviv, Jerusalem, Bethlehem, Christmas Prague and Christmas Vienna are available in our app. Soon we will bring you even more videos. Michal is already on his third VR journey – this time in Southeast Asia and Australia. We will definitely show you the most beautiful places of this amazing part of the world. Experience the atmosphere in these 360° videos!
Kecak dance: famous Balinese dance and music drama.
Yeah... and the monkey wanted to steal our camera at Angkor Watt. Don't forget to look down! :)
Travel with us in Virtual Reality
Enjoy the unique travel experience and all the beautiful sights in virtual reality. Just download Sygic Travel VR application for Cardboard V1, V2 or for Samsung Gear VR, put your headset on and travel in virtual reality with Michal, our Sygic Traveler.
Follow Michal's footsteps on Facebook, Instagram and YouTube.
Happy virtual and real traveling with Sygic Travel!