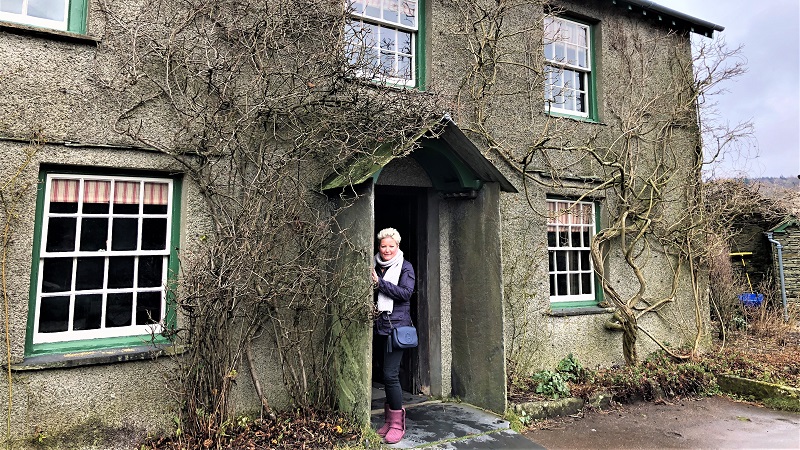 My name is Sam and I'm 34, I have been fortunate to travel the world from a very young age, having done what is expected of young people these days such as gaining my GCSEs, A levels and a degree from university, I made my way into the working world. Working for large multinational companies, due to the economic downturn and a difficult period, my path has brought me back to the world of travel. Which I now pour my heart and soul into!
An interview with travel blogger Sam. By Sygic Travel. Enjoy!
Do you remember the moment you decided to start a blog?
I started my blog in August 2016 after much thought about wanting to write a blog. I have always been passionate about travel and after being made redundant it was the perfect opportunity, following a period of applying for other roles and feeling very disheartened. I decided to channel my energy in SOS Travel UK and follow my passion! People should want to read it to be inspired to travel or visit new destinations. I try to keep a positive theme throughout all my posts, at the same time I give an honest opinion which I believe this keeps the blogs authenticity.
Where are you from?
I'm from Newcastle in the North East of England and I am a full time blogger. I travel the world but I also incorporate the North East into my blog, as I think it's very important to remember where you are from!
What are the top destinations on your bucket list right now?
The top destinations on my bucket list are Bora Bora, Fiji, South Africa, Necker Island, Iceland. I would love to visit these places as I have read a lot about each and heard such wonderful travel stories! I hope to visit some day.
What is it you like about traveling?
Flying into the unknown and discovering new worlds! The foods, cultures and people, learning more all the time.
What is it you don't like about traveling?
Airports always, it's a stress from entering to departing! Apart from the introduction of E tickets I don't feel it's ever advanced past the 1970s check in desks and carousels.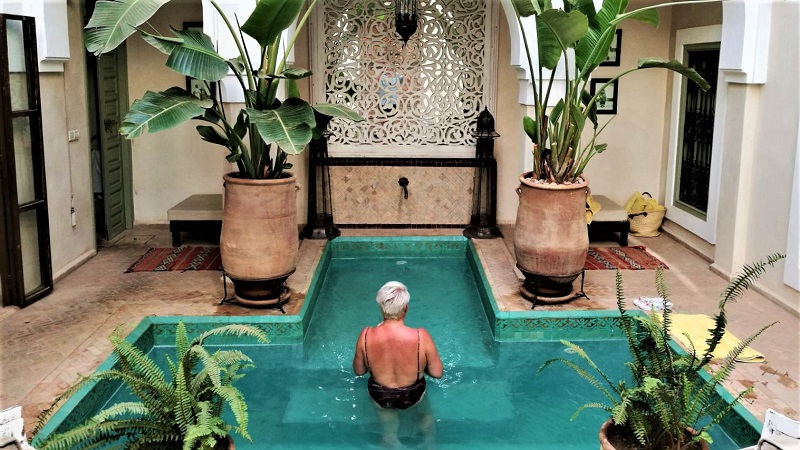 If you had an unlimited travel budget for 24 hours, what would your itinerary look like?
I would begin at sunrise on the Kaanapali beach in Maui, then fly to Vegas for an afternoon pool party with David Guetta, afterwards enjoy high tea in Nuwara Eliya in Sri Lanka and end the day in Marrakech at La Mamoumia sipping a Churchill cocktail in their lush gardens whilst watching the sunset.
If you should decide today, which country would you pick for retirement?
Morocco for me, Marrakech and I will buy a riad for my retirement. I love the Red City and all it has to offer.
What is the most overrated country or location you've been to?
Dubai, I visited 10 years ago and to be honest I didn't like the vibe. It came across as false and fake, it lacks in culture! Although it is a great hub to access the rest of the world and I do use this route regularly.
What is the most underestimated country or location you've been to?
Morocco or Sri Lanka as both places are heavily underestimated and are steeped in history which goes back hundreds of years. Both places offer amazing experiences, the people, food and culture will give you something to remember and sow the seed of returning.
Thank you Sam!
Simona from Sygic Travel
Sygic Travel has been helping people plan travel itineraries since 2011. Millions of people all over the world use their web planner as well as their iOS and Android app.