Over 200 cities, across 24 European countries have Low Emission Zones or other environmental restrictions regulating truck admittance to city centers. Approximately 20-60 German cities plan to launch low emission zones during 2019. Be prepared and avoid costly fines with Sygic Truck Navigation. Having information about emission zones in the map data allows Sygic Truck to calculate routes that avoid them or notify the driver that he is entering such a zone.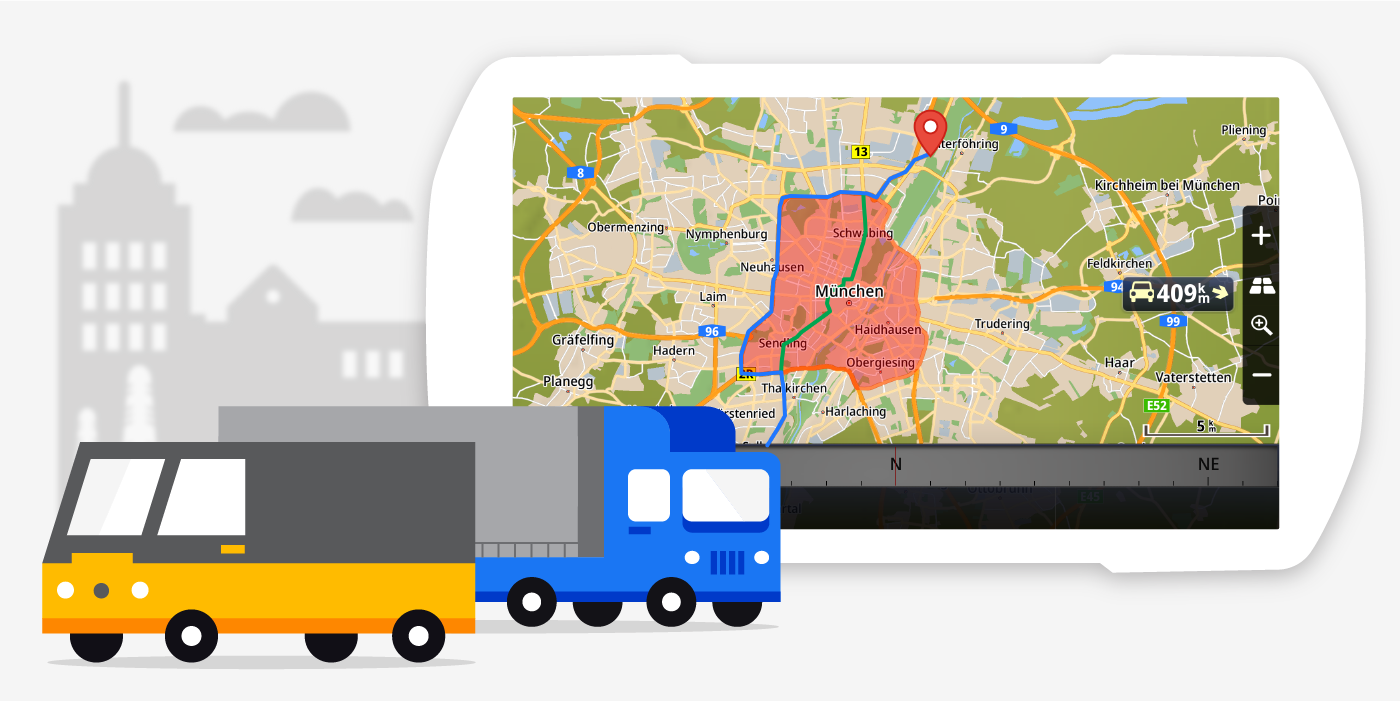 Set the vehicle settings, that allow the app to create a more specific route avoiding charged or restricted emission zones:
• Emission standards (Euro 1, 2, ... 6) define the acceptable limits for exhaust emissions of new vehicles sold in the European Union and EEA member states.
• The production year of the vehicle
Emission zone prohibited for your vehicle
Based on your vehicle settings, the app creates a route to bypass the zones where you are not allowed to enter.
If your destination is inside an emission zone where you are not allowed to enter, the application will lead you to the point closest to the destination at the edge of the zone and warn you of restricting zone entry.
The route via charged emission zone
If the entry to the emission zone is charged, the route will be calculated around that zone only if the "avoid congestion charge zone" feature is enabled.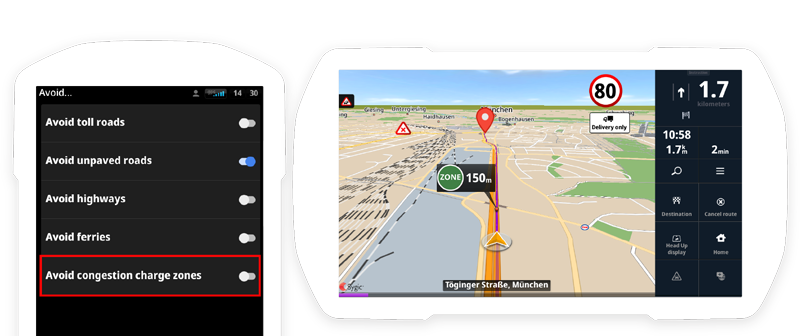 The Emission zone routing feature is available in the Sygic Truck Navigation for Android version 13.9.3 or higher and with maps 2019.03 and newer.
Visit Sygic Store, choose the Premium Package that suits your vehicle best and navigate smarter with Sygic Truck Navigation trusted by 1.000.000+ drivers of Trucks, Caravans, Buses, or Vans worldwide.