We are proud to announce that Sygic Truck Navigation just recently reached a new milestone. Our base of professional drivers actively using Sygic Truck Navigation has surpassed 2 million downloads. Over 2 million professional drivers rely on our solution, which consists of highly accurate premium maps and specific truck restrictions specially designed for large vehicles to keep truck drivers fully focused on the road.
"We are excited that over 2 million truck drivers choose to use our Sygic Truck Navigation worldwide. It is great satisfaction and proof that hard work always pays off," says Jozef Klinovsky, Head of Product Delivery at Sygic.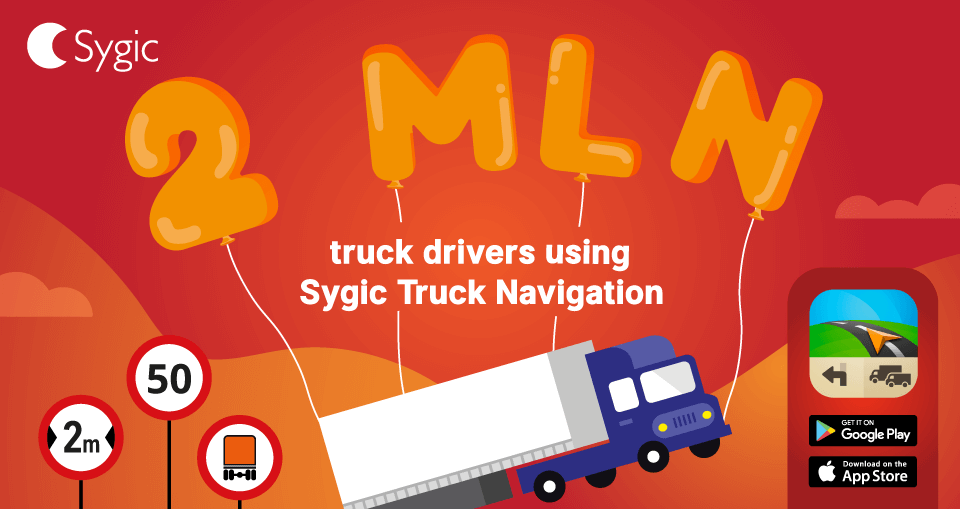 Download Sygic Truck GPS Navigation for Android for 14 days for free.
You can upgrade to Premium anytime you want.
For more information contact our sales.
Thank you for believing in us and using Sygic Truck GPS Navigation on your roads!