Hey there, drivers!
As summer is in full swing, we know you're itching to hit the road and explore new destinations. Sygic App's Android Auto integration has just received a massive upgrade in the past months, and we couldn't wait to share all the exciting features that will make your road trips even more extraordinary.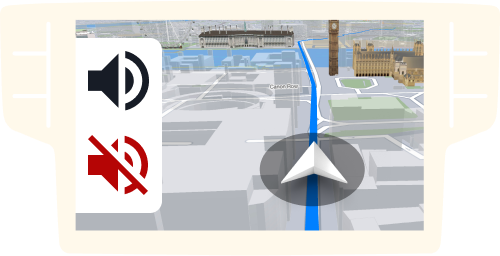 Seamless Audio Control: Customize Your Driving Soundtrack
Every road trip deserves the perfect soundtrack. Sygic's Android Auto update puts you in control of your audio experience. Adjust the volume and switch tracks directly from the Sygic app, making it effortless to find that driving anthem or set the mood with your favorite tunes or podcasts..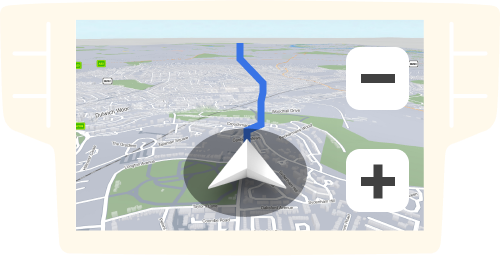 The Map Redesigned for You: Better User Interface
Get ready to explore the world with ease! We've revamped the map interface on Android Auto, making it a breeze to zoom in and out with just a gentle tap. Plus, we've reorganized waypoints of interest to ensure you never lose sight of what matters most during your adventures. Navigate effortlessly and stay on track to make the most of your journey.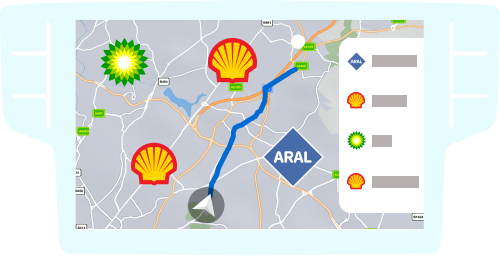 Choose Your Pit Stop: Branded Fuel Stations
Fuel up with confidence! Android Auto now displays branded icons of fuel stations along your route. Choose your preferred one or discover new options, making refueling stops both convenient and delightful. Say goodbye to fueling uncertainties and hello to a seamless driving experience.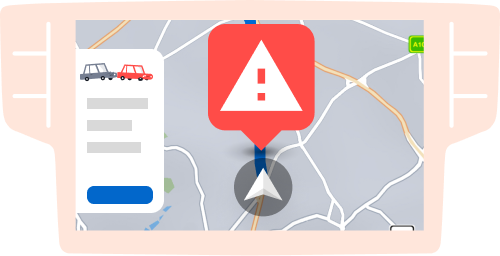 Be a Driving Hero: Report Incidents for Safer Roads
Safety is a collective effort, and you can be part of it with our Android Auto upgrade. Now you can report incidents directly on Android Auto, alerting your fellow drivers about roadwork, closures, accidents, traffic congestion, and police or speed cameras. Together, we can make the roads safer for everyone.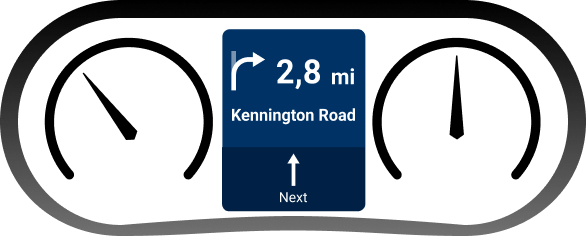 Eyes on the Prize: Cluster Display Navigation
Focus on the road while receiving clear and concise navigation instructions. Android Auto projects full map navigation mode with your suggested route on your cluster display, positioned near your trusty speedometer. This upgrade enhances your driving experience, making it effortless to stay on track and reach your destination with ease. Please note that the Cluster Display on Android Auto has to support your specific car model.
Unlock the full potential of your road trip adventures. Sygic's upgraded Android Auto integration will be your trusted copilot, making every drive an unforgettable experience. Buckle up and embark on thrilling road trips like never before! 🚗🌞