Hey there, drivers!
As summer is in full swing, we know you're itching to hit the road and explore new destinations. Sygic App's CarPlay integration has just received a massive upgrade in the past months, and we couldn't wait to share all the exciting features that will make your road trips even more extraordinary.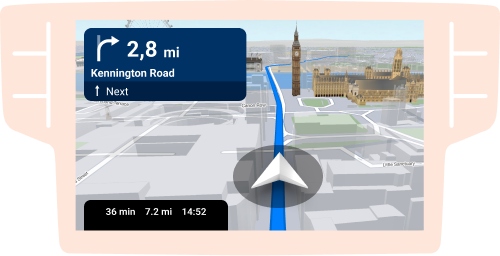 Clearer Navigation: Improved Signposts for Stress-Free Journeys
Navigating through unfamiliar territories is now a breeze with Sygic's enhanced signpost visibility. Say goodbye to missed turns and wrong exits – our CarPlay update provides clearer information about streets, numbers, and roads, ensuring you reach your destination hassle-free.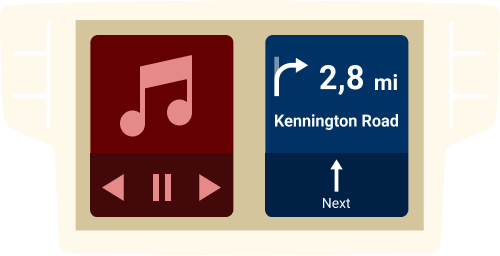 Multitask with Ease: Live Activities for Seamless Connectivity
Life doesn't stop while you're on the road, and neither should your productivity. Keep Sygic running in the background, and you'll have continuous updates on the distance and estimated time to your destination, all while staying connected with important notifications.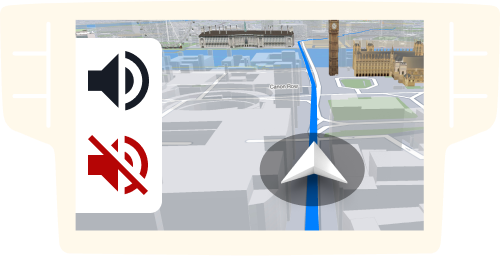 Seamless Audio Control: Customize Your Driving Soundtrack
Every road trip deserves the perfect soundtrack. Sygic's CarPlay update puts you in control of your audio experience. Adjust the volume and switch tracks directly from the Sygic app, making it effortless to find that driving anthem or set the mood with your favorite tunes or podcasts.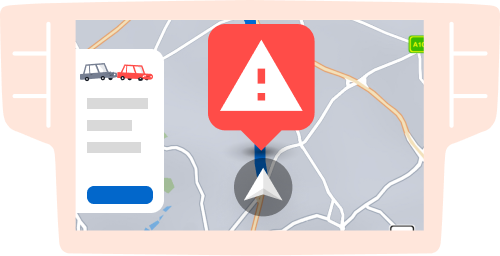 Be a Driving Hero: Report Incidents for Safer Roads
Safety is a collective effort, and you can be part of it with our CarPlay upgrade. Now you can report incidents directly on CarPlay, alerting your fellow drivers about roadwork, closures, accidents, traffic congestion, and police or speed cameras. Together, we can make the roads safer for everyone.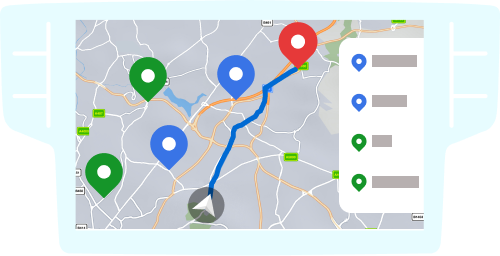 Discover Hidden Gems: Detailed POIs for Curious Explorers
Your journey is not just about reaching your destination; it's about the adventure along the way. CarPlay offers even more exciting opportunities to explore your surroundings. Uncover hidden gems with detailed Points of Interest (POIs) during your navigation or leisurely drives. Discover intriguing fuel prices, find EV chargers for your electric vehicle, or locate the nearest pharmacy when you need it most.
Unlock the full potential of your road trip adventures. Sygic's upgraded CarPlay integration will be your trusted copilot, making every drive an unforgettable experience. Buckle up and embark on thrilling road trips like never before! 🚗🌞