It's great to travel the world. Even if you sit on your couch and let virtual reality transport you to desired destination. With Sygic Travel VR you'll explore lots of beautiful and interesting places all over the world from the comfort of your home. Download the Sygic Travel VR app for free, put your VR headset on and start traveling like you've never traveled before. Sygic Travel VR works with Android phones supporting VR on Google Cardboard and other virtual reality headsets with or without action button.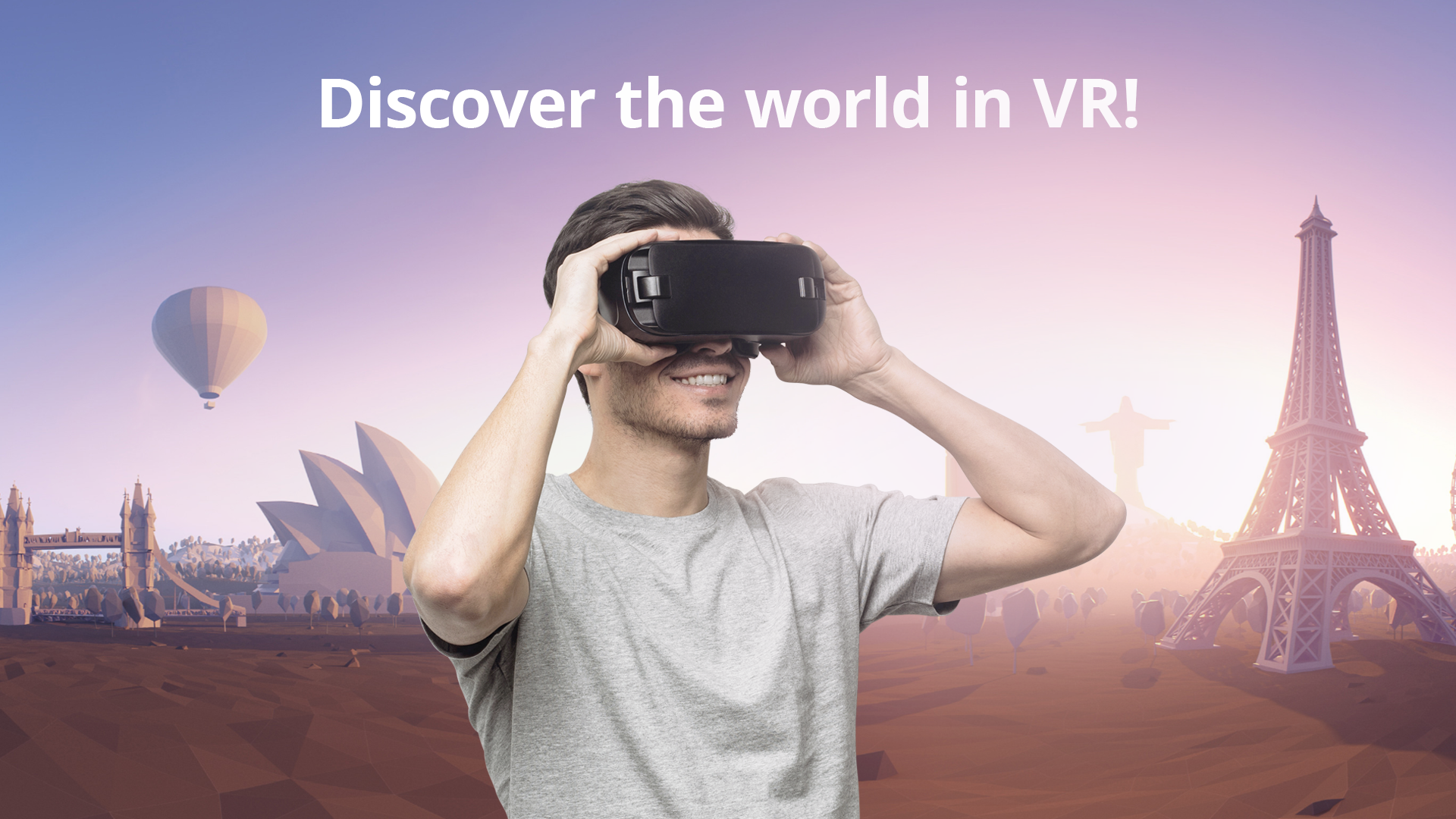 The world's largest database of virtual reality travel content
Sygic Travel VR has the world's largest database of interactive virtual reality content with more than 5000 unique 360° travel videos and photos from 40 destinations all around the globe. Amazing videos from Barcelona, Dubai, Bangkok, Kuala Lumpur, Singapore or Sydney, all traveled and captured by the professional Sygic Traveler. Be ready for a new content! We keep exploring new places for you and update them to app regularly.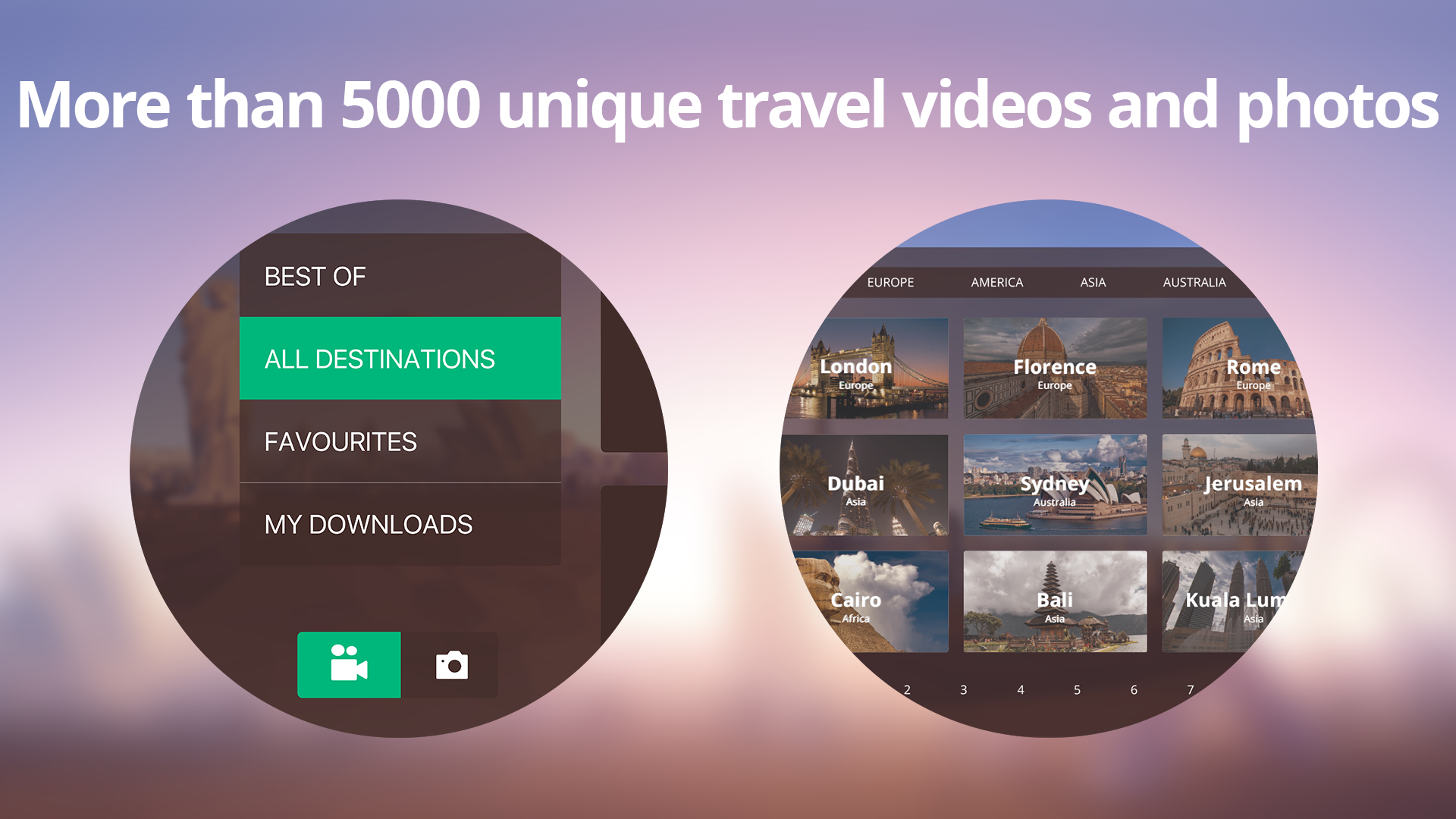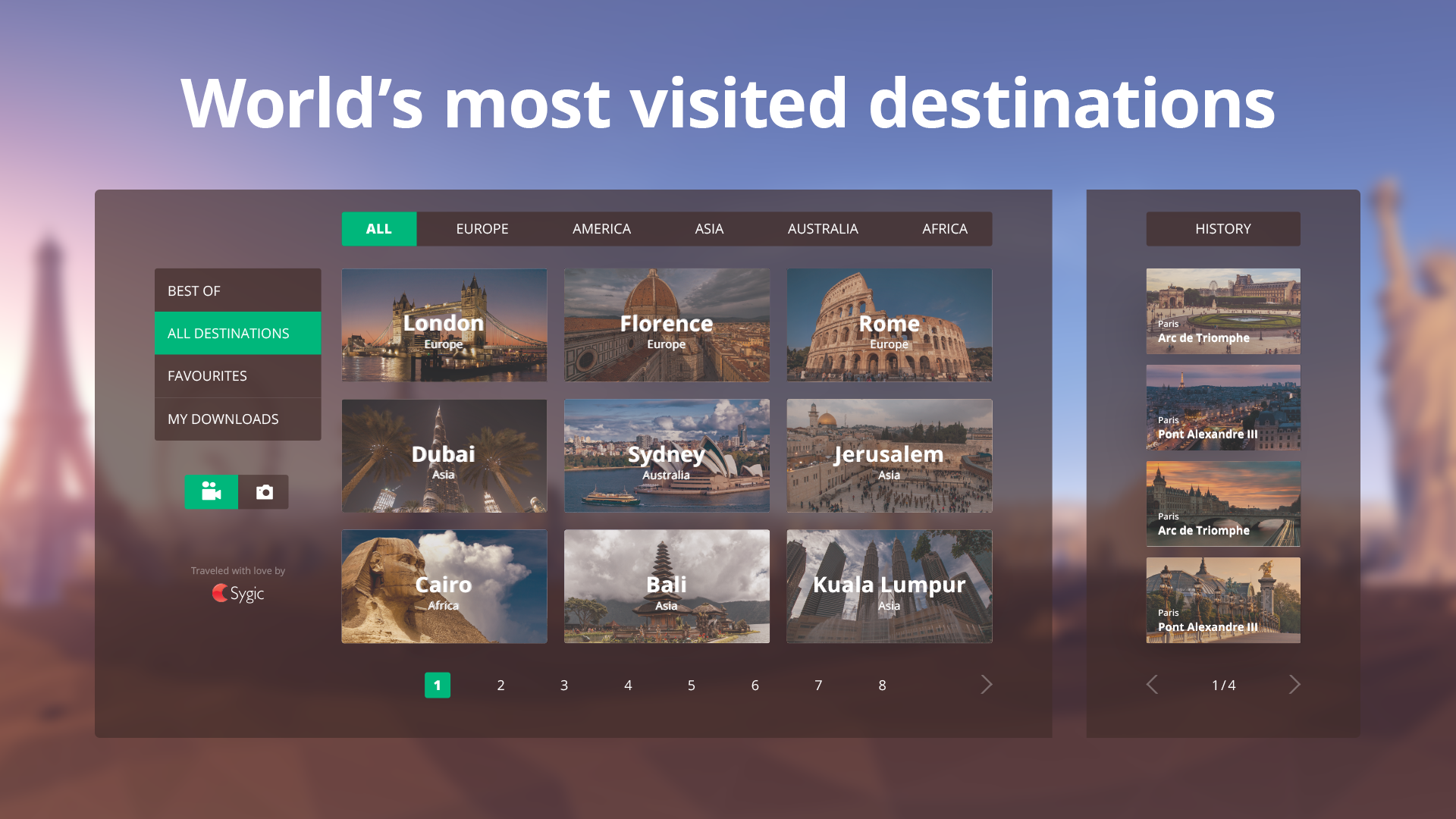 "BEST OF" Virtual Travel Guides
If you need inspiration for your next adventure, Sygic Travel VR provides virtual travel tours of famous cities and landmarks. These short, five-minute VR videos include audio commentary, providing you with further context about what you see as you walk through the streets of Barcelona, temples of Angkor Wat or riding a camel near the Pyramids of Giza. And what's best? These experiences are free!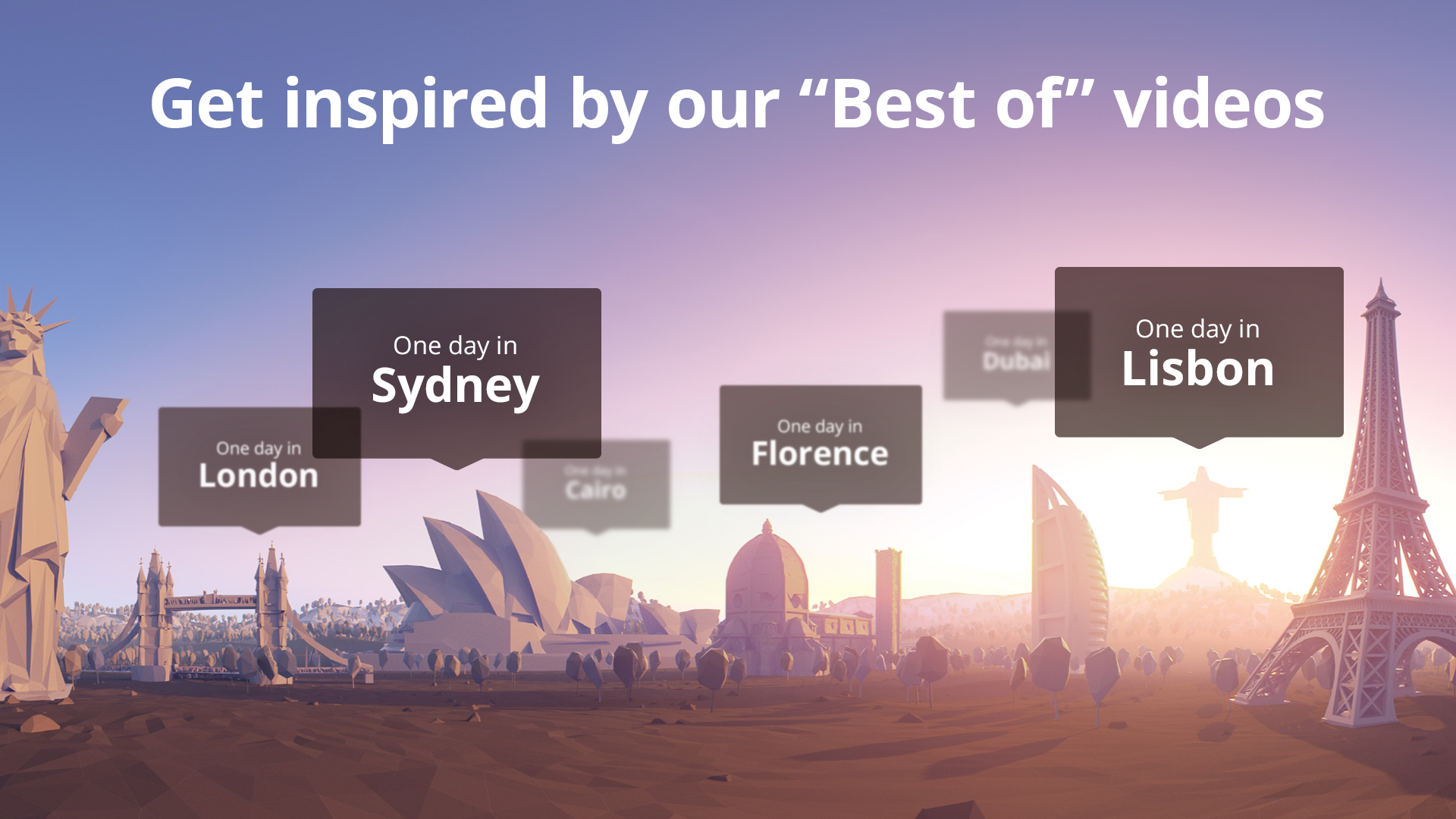 Travel, enjoy and educate yourself!
To make the Sygic Travel VR experiences even more worthwhile, we added detailed information and facts about cities and sights to all videos and photos!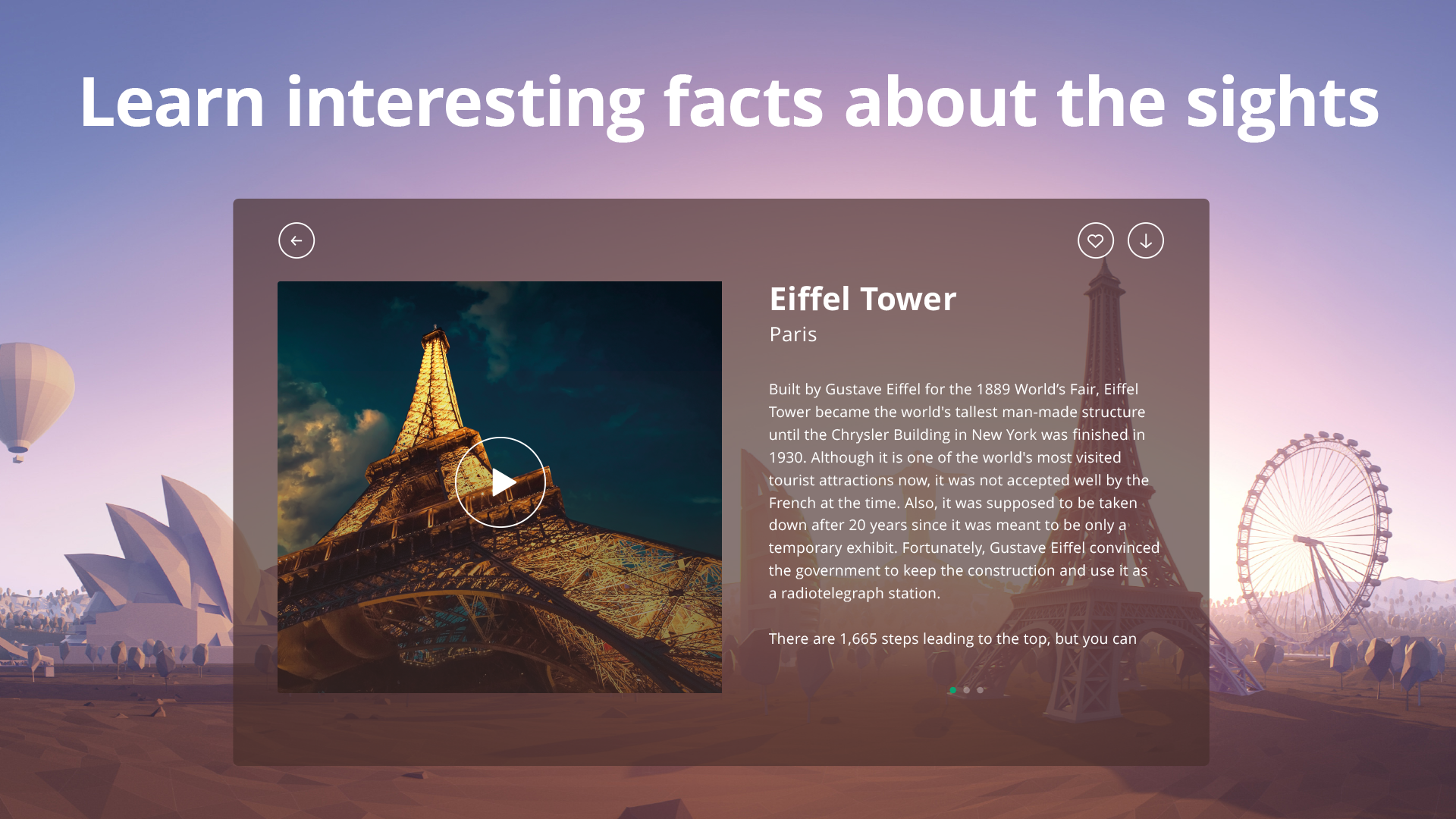 Simple, easy-to-use menu and attractive 3D design
We want to make your virtual reality experience truly immersive and unforgettable. The latest version of the VR app has an attractive 3D environment and a really easy-to-use menu! Go ahead, start your virtual adventure NOW!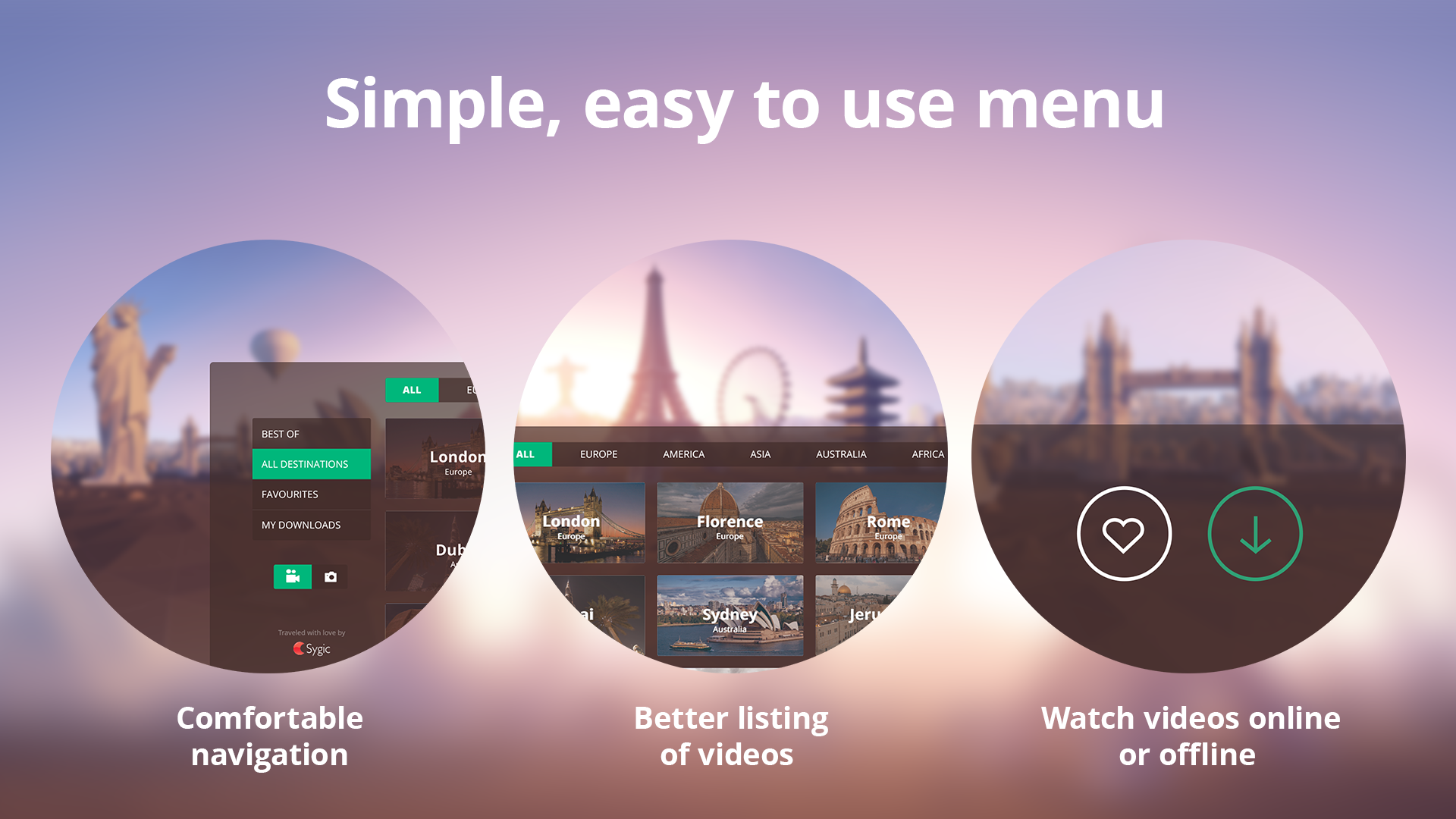 Online and offline experience
VR videos and photos you like can be saved for later with our "FAVORITES" menu option. Just press the heart and it's done!
We care about your data consumption. You can download videos or photos to "MY DOWNLOADS" and access them even when you are offline.
VR travel experience vs. real tourism
If you are a busy person, VR travel experience is helping you to make informed decisions for your travels. It's a new way to plan a trip. And if your budget doesn't allow you to travel, you can still imagine yourself being on the same spot as our Sygic Traveler Michal. With the headset on you've got the best seat in the first row!
For the real traveling, plan your perfect trip with Sygic Travel Trip Planner.
*List of all cities for which 360° videos are available at the current time: Dubai, Bangkok, Chiang Mai, Agra, New Delhi, Hong Kong, Siem Reap, Kuala Lumpur, Singapore, Bali, Sydney, Melbourne, Athens, Istanbul, Cairo, Tel Aviv, Jerusalem, Betlehem, Prague, Vienna, Barcelona, Valencia, Madrid, Granada, Seville, Marrakesh, Gran Canaria, Porto, Lisbon, Rome, Milan, Verona, Venice, Florence, Pisa and Siena.