Beyond the glossy presentation of electric cars, with automakers striving to outdo each other with ever newer, more revolutionary battery technologies, futuristic designs and more affordable models, the market for electric vans is quietly becoming more competitive. In fact, the e-revolution is set to take hold in this sector before it does in the rest of the industry.
In May 2020, Toyota introduced a new all-electric version of its commercial vehicle, the Proace. It offers a range of up to 330 kilometers, a payload of 1,275 kilograms and an astonishing 15-year, or 1-million-kilometer, warranty.
At the beginning of 2020, Amazon made the news by ordering 100,000 eVans from US start-up Rivian, and UPS announced an order for 10,000 electric delivery vans from British company Arrival.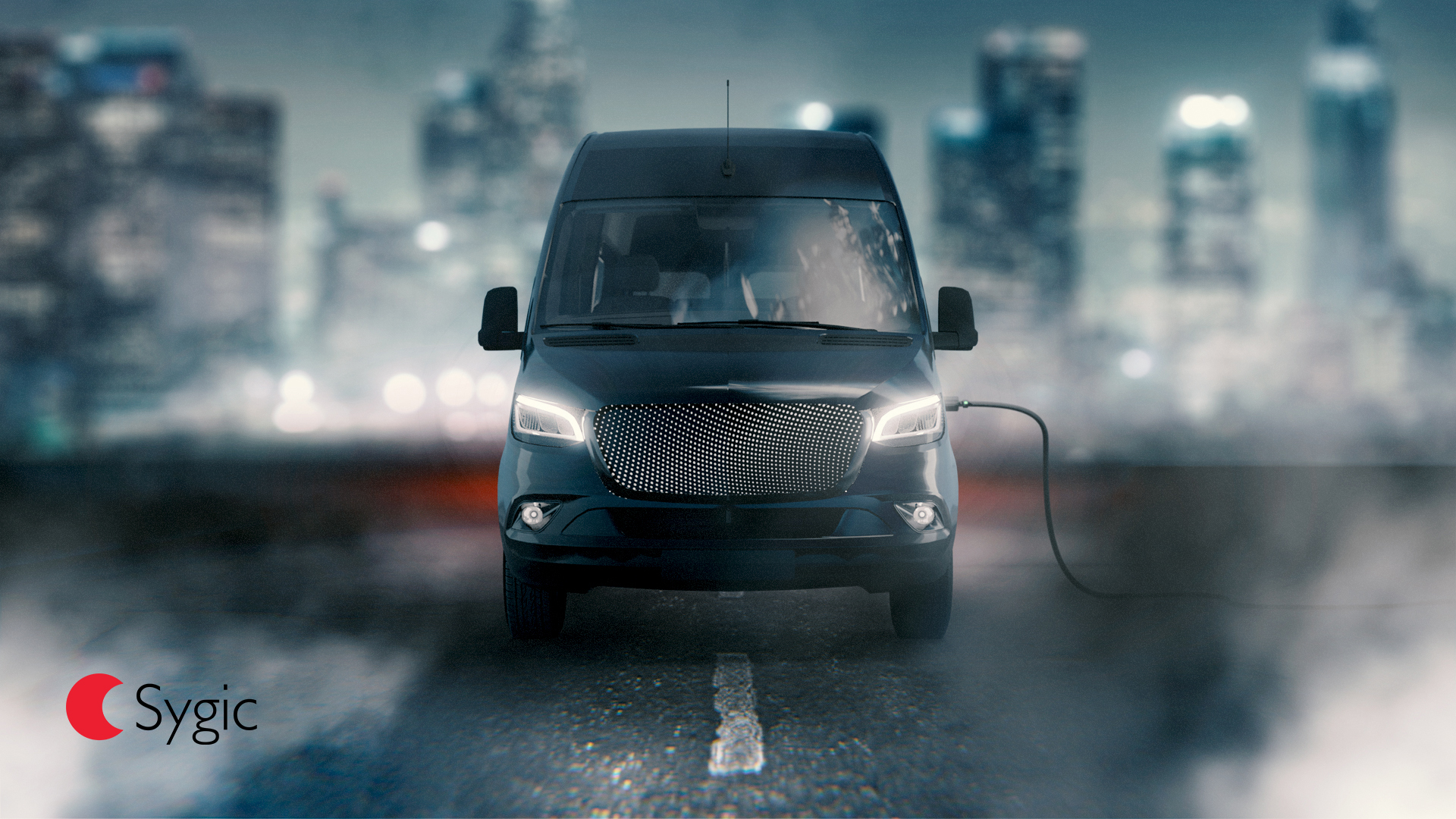 Public and government pressure to reduce CO2 emissions, expand urban green zones and cut fuel costs are the main reasons why most transportation companies are gradually moving away from internal-combustion powered vans.
Research company Market and Markets predicts that electric van sales will grow by 32.7% annually between 2020 and 2027, with projected sales of almost 2 million units per year by 2027.
This eVan revolution will have an impact not only on air pollution and quality of life in urban areas, but also on drivers and fleet managers, who will have to learn how to plan and execute their daily delivery routines using electric vans.
Delivery to eDelivery: What's the difference?
Current commercial vehicles are instantly refueled, their range is barely affected by the weather and you can always rely on good fuel stations wherever you go. Plus, every driver knows how to drive an internal combustion engine car.
If you drive electric, you need to re-think the whole experience. Although you can charge your eFleet directly at your company's garages or supply depots, you will probably not be able to avoid recharging "in the wild".
This is when navigation systems that are tailored specifically for electric vehicles, and integrate charging-station information and availability, come into their own – and help avoid range anxiety.
We recently released EV Mode in Sygic GPS Navigation, which became the world's first navigation system with integrated charging station data and payments. For us, it was an important first step towards electromobility – but definitely not the last.
Sygic navigation eMobility ready solutions are also available to eVan makers, who can integrate it into their built-in infotainment systems.
Our goal is truly tailored navigation for electric vans, with dedicated waypoint optimization, last-mile feature, charging station data and payments, live traffic, weather information, and driver behavior evaluation.
Seamless navigation for eVans
At the same time, we are finalizing our unique routing algorithm so that it will use live and static data from eVans to determine the exact range, suggest charging stops, allow reservation of those spots, and predict the discharge curve of the battery.
This technology uses several variables. For example, weather data can provide a clue about the probability that the driver will have the air conditioning turned on for their whole trip, while a topographical model of the journey will suggest how long the battery will last.
We are also analyzing drivers' behavior, especially during their first kilometers in an eVan, in order to provide them with immediate, useful feedback on driving style and habits, in order to help them improve their vehicles' range.
Report: The Dawn of ePower
Recently, we published a free white paper, The Dawn of ePower: How to successfully tackle the challenge of range anxiety in electric vehicles and conquer the mass market, in which you can find useful information about our positioning and navigation technology, and our smart solutions for the fast-developing eMobility market.