The latest release of Truckers favorite navigation brings North American map pack and special routing for busses and RVs.
At Sygic we constantly work on improving our product portfolio for business clients. Starting today, we have made available new release of Sygic Truck Navigation with realistic 3D maps and truck-specific features that automatically avoid roads not suitable for trucks or specific cargoes.
What's new
Latest development of Sygic Truck Navigation focused on expanding available regions and routing options for vehicles accounting to special restrictions:
New available maps of USA, Canada and Mexico (North American region)
Bus related routing restrictions
RVs related routing restrictions
Bug fixes
New database of POIs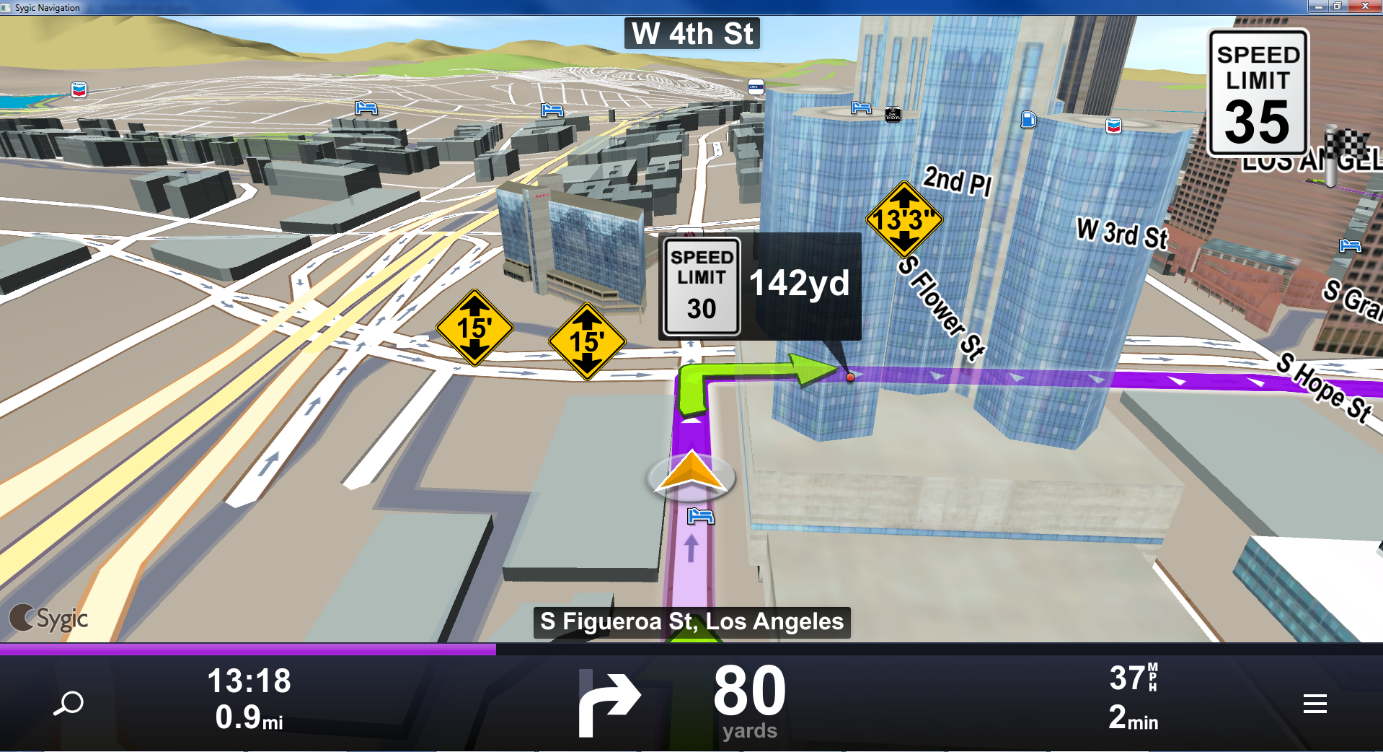 American Truckers
Sygic Truck Navigation is already helping thousands of truck drivers in Europe and Russia to reduce wasted miles with truck specific routes. Latest release makes 3D version of our popular app for Truckers now available also in USA, Canada and Mexico.
Bus fleets
Enhanced routing capabilities unlocks benefits of Sygic Truck Navigation for bus fleets navigating bus drivers also on roads in truck restricted areas such as City Centers or resort destinations.
Bus companies using Sygic Truck Navigation can benefit from better fuel efficiency provided by precise route computing. Reliable navigation helps new drivers or drivers heading to new destinations to find most effective way which allows more efficient and flexible planning of drivers' shifts.
New release of Sygic Truck Navigation comes with updated SDK offering wide range of customizations and possibility of integration into 3rd party fleet management solutions increasing productivity and compliance of the whole fleet.
For more information about truck and bus related routing please contact our sales team.
Recreational vehicles
Sygic Truck Navigation available on Google Play store is also addressing special needs of huge community of RVers. New release offers possibility to set RV route restrictions and utilize related points of interest, parking places, and gas stations aimed specially at their needs.
OEM manufacturers of PND navigation for RVs can add value to their products with latest navigation software with 3D realistic maps.
For more information about Truck Navigation software with RV-related routing please contact our sales team.
Features of Sygic Truck Navigation:
Maps stored on device, internet connection is not required
SDK API interface for integration with 3rd party apps
14 days for free
Free map updates for 3 years
Avoid unsuitable roads for your vehicle/cargo
Truck/RV and bus parking and gas stations as POI
High quality Nokia maps stored on the device
Turn-by-Turn voice instructions
Spoken Street Names
Waypoints for multiple places of loading/unloading
Dynamic Lane Guidance
Speed Limit Display and Speed Camera Warnings
Last mile routing – If the destination is not reachable with the user's vehicle, the route is computed to the closest reachable point
Traffic patterns - Routes are computed according to the time of day and the delays that occur at peak hours
Time restrictions – Users can navigate on certain roads only when they are open for deliveries