Sleeping in your car is not very enjoyable… Or safe. Especially after a long drive, all you really want is a comfortable bed. And a hot shower. You can of course just walk into a hotel or motel and ask for available rooms without planning ahead. But travelling without accommodation reservation gets tricky when you travel in high season, when you want to stay in a popular tourist destination or when you want stay for more than one or two nights… And you might end up overpaying for the room or driving around, desperately searching for a roof above your head because every lodging spot nearby is full.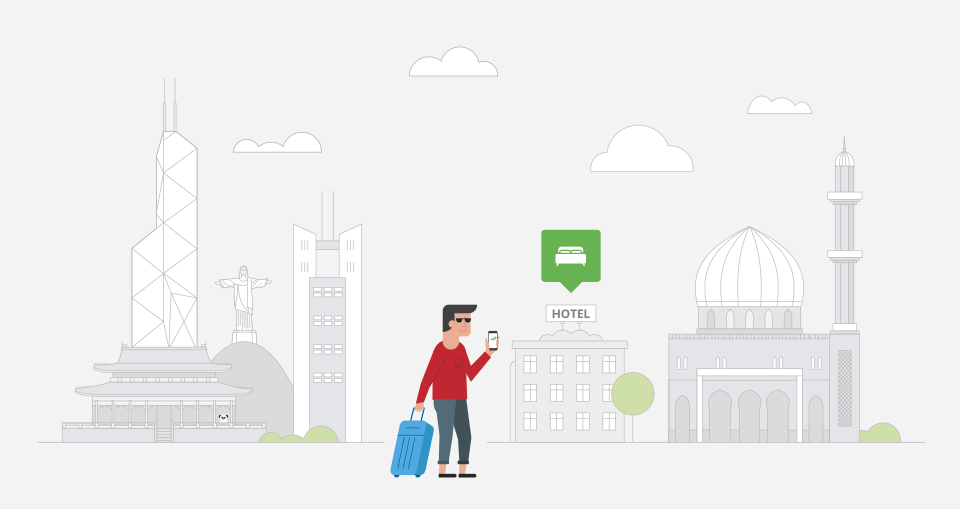 You can easily avoid all these complications by booking ahead. Finding the best hotel location often gets difficult but with Sygic you can browse hotels in your area or around your final destination, choose the most suitable option for you and then book a room via booking.com. It's very simple and it will save you a lot of trouble during traveling.
This is how you can book hotels in your Sygic app in a couple of easy steps.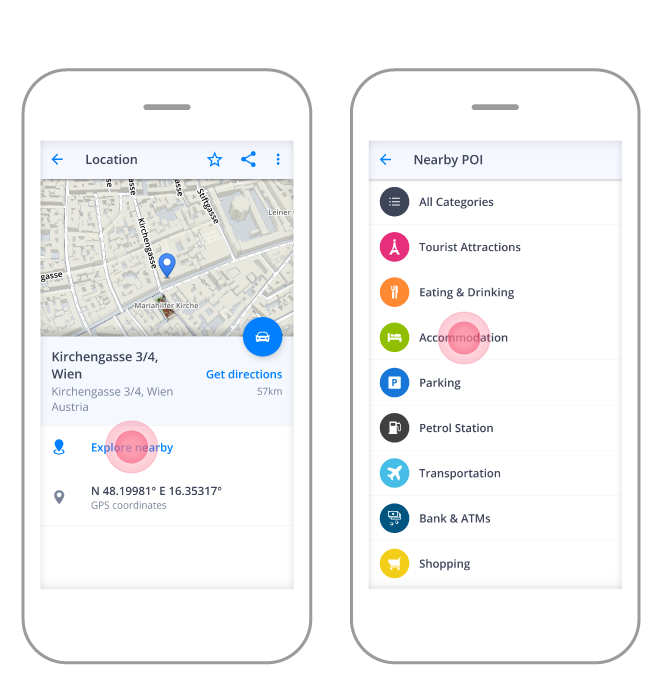 Start planning your route. Type in your destination. Tap Explore nearby.
A list of points of interest will appear, tap on the Accommodation icon to filter the search results.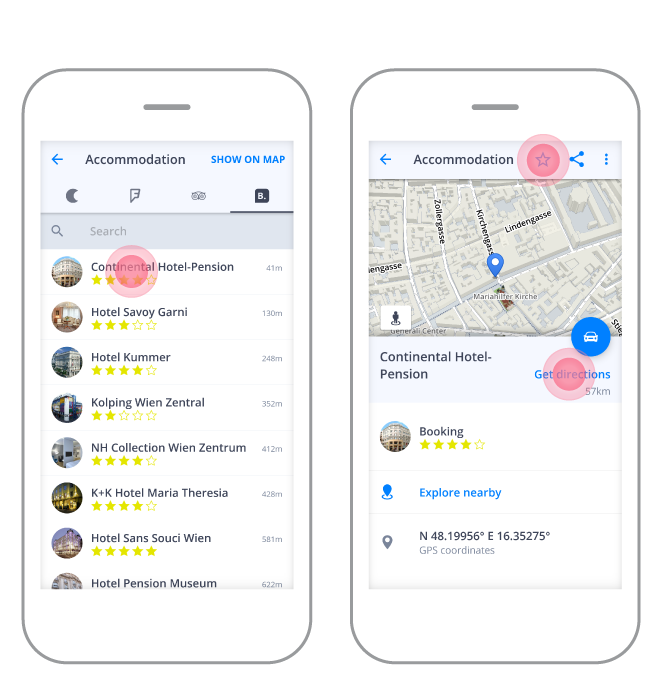 A list of accommodation possibilities in the neighborhood of your final destination will appear. You will see the name of the hotel, star rating and distance from your destination. Click on one of the hotels.
After choosing one of the hotels, you can save the location of the hotel to your favorites by clicking on the star or get directions directly to the hotel.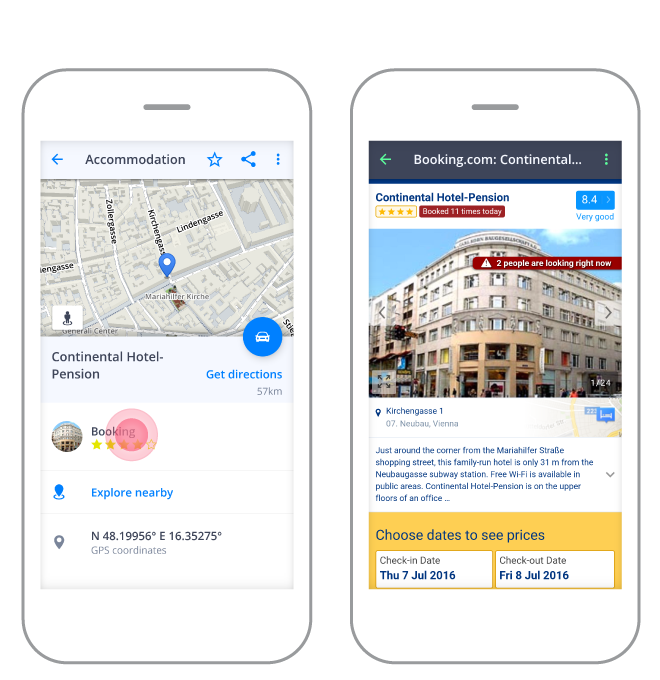 By clicking on the Booking tab you will be redirected to the hotel page on booking.com so you can check out the price, reviews and book the hotel. Please note that you need internet connection to see the information on booking.com.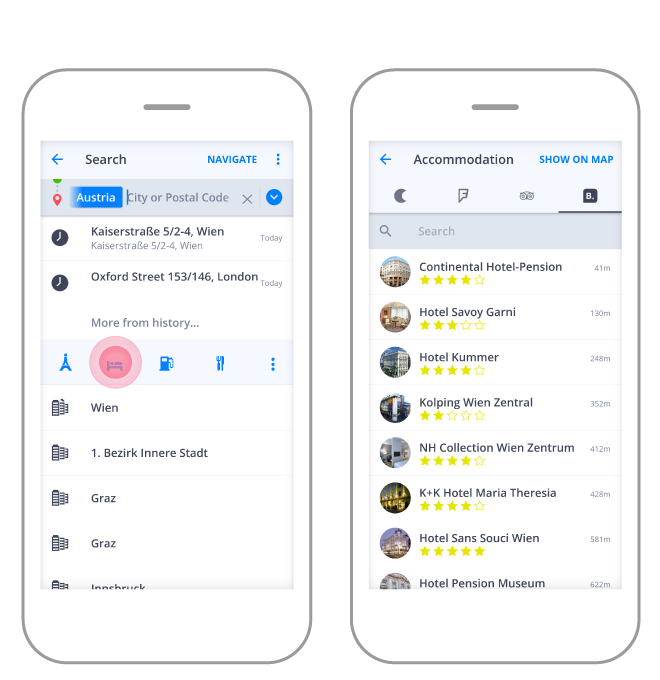 Or you can look for accommodation around your current location. Just go to the Search bar, tap on the hotel icon and start exploring hotels nearby.
And once you know where you are going to sleep, Sygic will also help you find all the interesting tourist attractions, eating & drinking places, petrol stations and other important points of interest such as ATMs and vehicle services.
Happy travels!