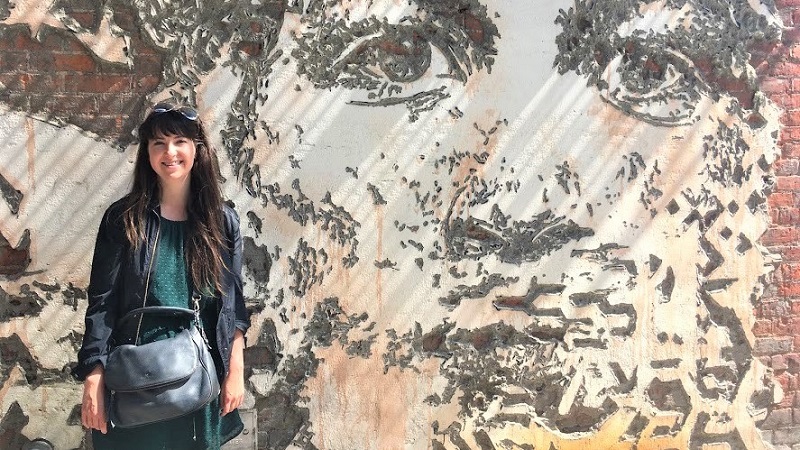 I've been trying to start a blog on and off for the last eight years. At first I thought it would just be a little travel diary for my friends to read while I was on the road. But this past February, I realized that I had a passion for writing 24 hour travel itineraries and I wanted to devote my blog to only writing those. I hope people will enjoy reading my travel itineraries because they are entertaining and informative, whether or not they plan on ever using them. (But they work really well if you want to follow them exactly, too!)
Enjoy an interview with travel blogger Stella Jane. By Sygic Travel.
Your blog is called "Around the World in 24 Hours". Is one day enough to discover a new city?
I think it depends on the city. Some small places like Sinaia, Romania are definitely compact enough to see in one day. Other places, like my hometown of New York City, are too big to see in one month. But I like to take each trip one day at a time, no matter how much time I am spending in each city. That is really the message of my blog. Make each 24 hour period the best it can be.
How would you describe yourself?
The first word I would use to describe myself is curious. Even as a baby, my first words were not Mama or Papa, but "What is it?" I would point at things all day and ask my parents to tell me what they were. I also hope people think I have a good sense of humor, but if you have to tell people that you are funny, you're usually not as funny as you think you are.
Are you a full time blogger?
I dream of being a full time blogger some day! But for now I am a teacher and that is rewarding too. Plus we get lots of vacation time for traveling.
Where are you from? Would you recommend your city or country to other travelers?
I am from New York City, aka the greatest city in the world, so of course I recommend that people visit it. Popular attractions in New York get so crowded on the weekends, so I would suggest visiting places like the Empire State Building and the Metropolitan Museum on weekdays instead. (Also, any New Yorker knows that the view from the top of Rockefeller Center is better and less crowded than the view from the top of the Empire State Building.)
Also, get a slice of pizza from a classic place like Joe's, fold it in half, and eat it on the street while yelling at any tourists who bump into you because they are staring at their maps. Then you'll feel like a real local.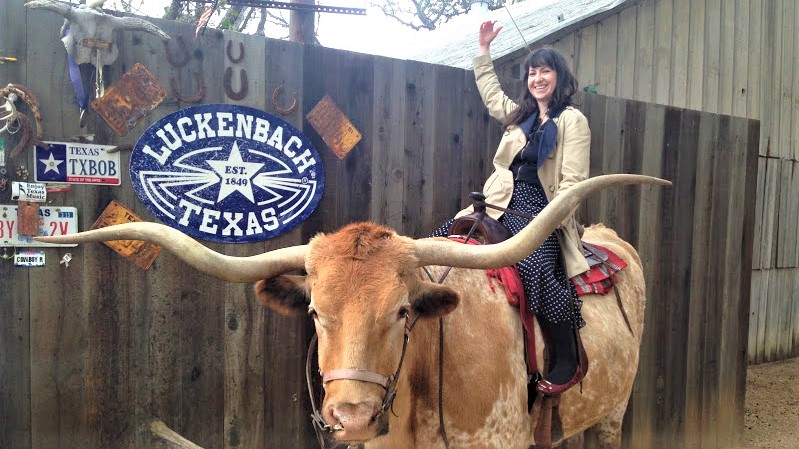 What are the top destinations on your bucket list right now?
I am going to see the Grand Canyon for the first time next week and I'm so excited about that! It's been at the top of my bucket list for a long time. I can't believe that I'm American and yet I have never been. The number one foreign country on my bucket list is India because I haven't seen that part of the world at all. In Asia I have only been to Japan. Seeing the Taj Mahal is something every traveler just has to do once in her life. I plan on visiting India this December.
What do you like about traveling?
I'd be lying if I said it wasn't the chance to try lots of different foods. I am the least picky eater on the planet. My favorite thing to do at a restaurant is just ask the waiter to bring me the best things on the menu. I also think travel is the best way to lift the spirits. I started traveling when I was going through a difficult time personally because I figured that if I was going to be sad, I might as well be sad in Argentina instead of alone in my apartment. But pretty soon I would get wrapped up in my adventures and then I wouldn't feel sad at all.
What is it you don't like about traveling?
I hate any kind of transportation delay. I'm a very organized and punctual person so when things malfunction, it bothers me a lot. But in a way, that just makes travel good for me because it teaches me to go with the flow.
What apps or websites do you use for traveling?
I use Sygic Travel to plan my itineraries, Booking.com to book most of my hotels, Urban Adventures and Secret Food Tours for small group tours, Rome2Rio to find travel routes between cities, and Trip Advisor to find restaurants on the spur of the moment for lunch. I also like Fitbit to keep track of how much I am walking and Duolingo for learning a bit of the language of whatever place I am visiting.
If you had an unlimited travel budget for 24 hours, what would your itinerary look like?
Oooh, such a tempting question! With an unlimited travel budget, I would head straight for Paris. I would definitely want to spend that money on a Michelin three-star restaurant like L'Arpege or Guy Savoy. I've been to Paris five times already so I've seen the major attractions. I would want to revisit old favorites like the Musee de Cluny and the Jardin du Luxembourg. But with an unlimited budget, I should also spring for a personal styling session/shopping at the Galeries Lafayette department store. I want to be all glammed up for my three-star dinner!
If you should decide today, which country would you pick for retirement?
I never want to retire! But it has always been a dream to have a beach house somewhere in the Caribbean, so I'll say that. At the moment my choice would be Barbados because it has the prettiest beaches and the best rum raisin ice cream at Chefette. I also like the local arts and crafts scene at the Pelican Centre.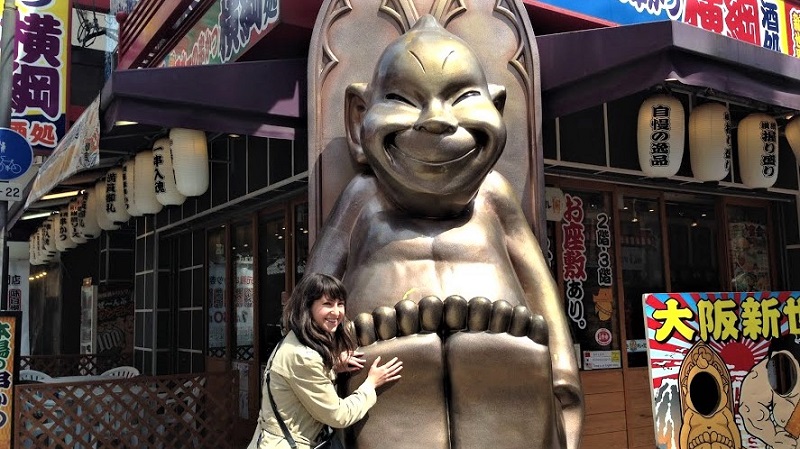 What is the most overrated country or location you've been to?
I don't believe in the word overrated. Each place is special in its own way.
What is the most underestimated country or location you've been to?
Jackson, Mississippi is not a place that most people think of when planning trips in the United States, but I really fell in love with it when I was there. It has several amazing history and art museums, friendly locals, interesting architecture, and of course, scrumptious food! I definitely think people should visit more unusual cities in the United States like that and not just stick to the major ones like Los Angeles, Orlando, and even my beloved New York.
Thank you Stella!
Simona from Sygic Travel
Sygic Travel has been helping people plan travel itineraries since 2011. Millions of people all over the world use their web planner as well as their iOS and Android app.