After Google's introduction of Google Maps Platform, together with new pricing and billing, a lot of developers are looking for a suitable alternative. One such alternative could be Sygic Places by Sygic, with more than 24,2 million points of interest collected from projects such as OpenStreetMap.org, Wikipedia, Wikivoyage, but also from Sygic and Sygic Travel mobile app.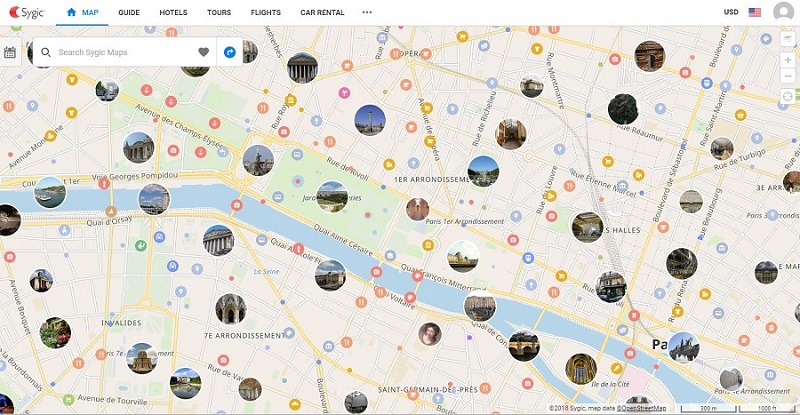 Database properties in a nutshell
Sygic Places database brings you comprehensive travel data about over 24 million POIs worldwide, from major sights to off-the-beaten-path cafés. It provides developers with exact locations, place geometry, descriptions, photos, 360° videos, opening hours, admission fees and contact information.
With Sygic Places, companies can provide their customers with rich destination content, create landing pages and various travel guides, display photo or video galleries or just expand their own database. Sygic Places are also great for anyone dealing with location intelligence.
The database is available in 15 languages.
All places are rated according to popularity and sorted into apt categories with the help of more than 3,100 tags, making the database easy to search and suitable for various use cases.
Sygic Places can be accessed via Sygic Travel API or as a data dump. You can get data for individual countries, continents or the whole world – either in one go or with regular updates.
In order to access the Sygic Places database via API, you will need a valid API key. The key is easily accessible via our online form.
It is not necessary to set up billing with Sygic to use the API. We do not require your credit card info or billing account to cover the amount you spend over the free credit. When you go over the limit of free API calls, we will simply let you know. Afterwards, you can decide whether you want to subscribe to monthly payments or whether you will pay just for the specific month.
You can use the key free of charge for up to 1,000 requests per month. After you exceed 1,000 requests, we charge €45/month for up to 50,000 requests or €99/month for up to 150,000 requests. If you need more than that, we can arrange a special offer.