It's another busy morning, you jump into your car and hit the road to the office. At the first traffic lights, you realize you haven't checked the traffic… And the same often happens on the way back home. It's a daily struggle for most of the commuters.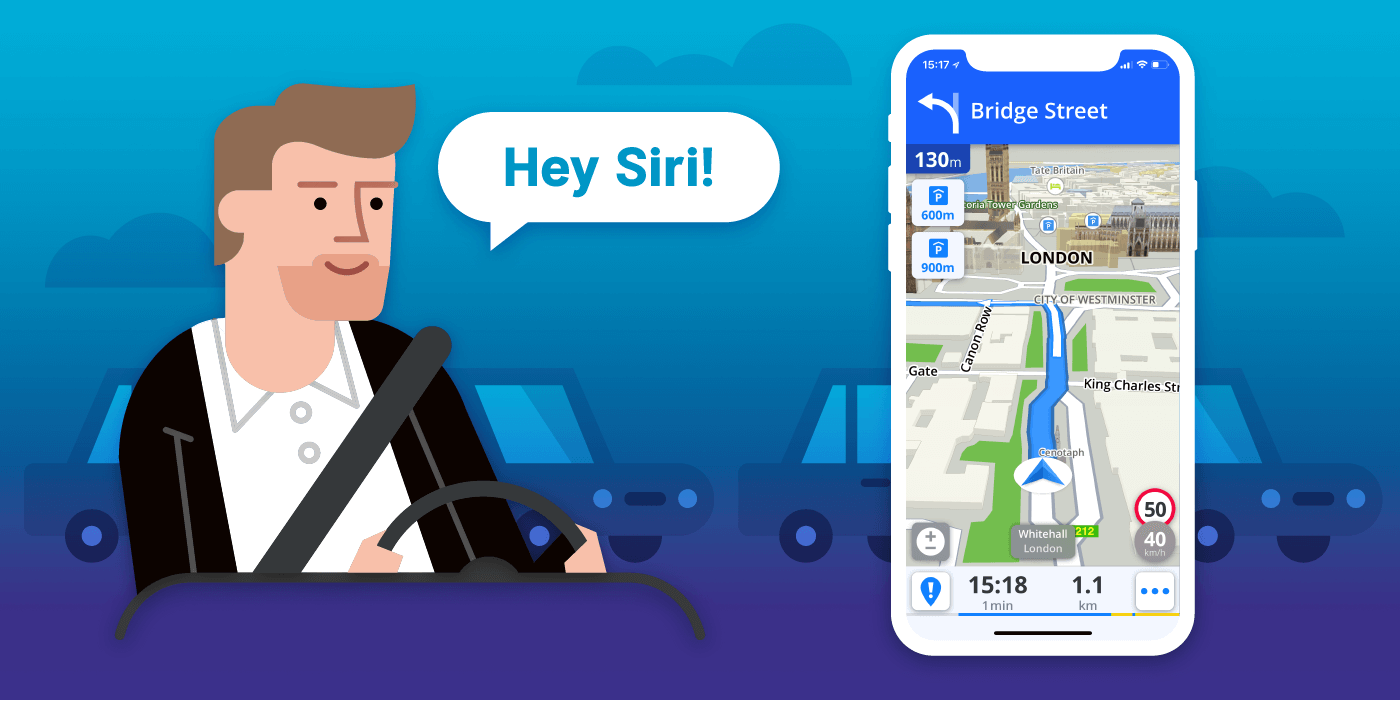 Using your smartphone while driving is not safe. Also, being stuck in traffic is a frustrating waste of time which can be easily avoided with a little help from Sygic GPS Navigation.
That's why we have added Siri Shortcuts to Sygic GPS Navigation. We want you to keep your hands on the wheel and avoid every delay on your route. Now you can start navigating with a simple voice command, without having to look down at your phone or typing in your destination.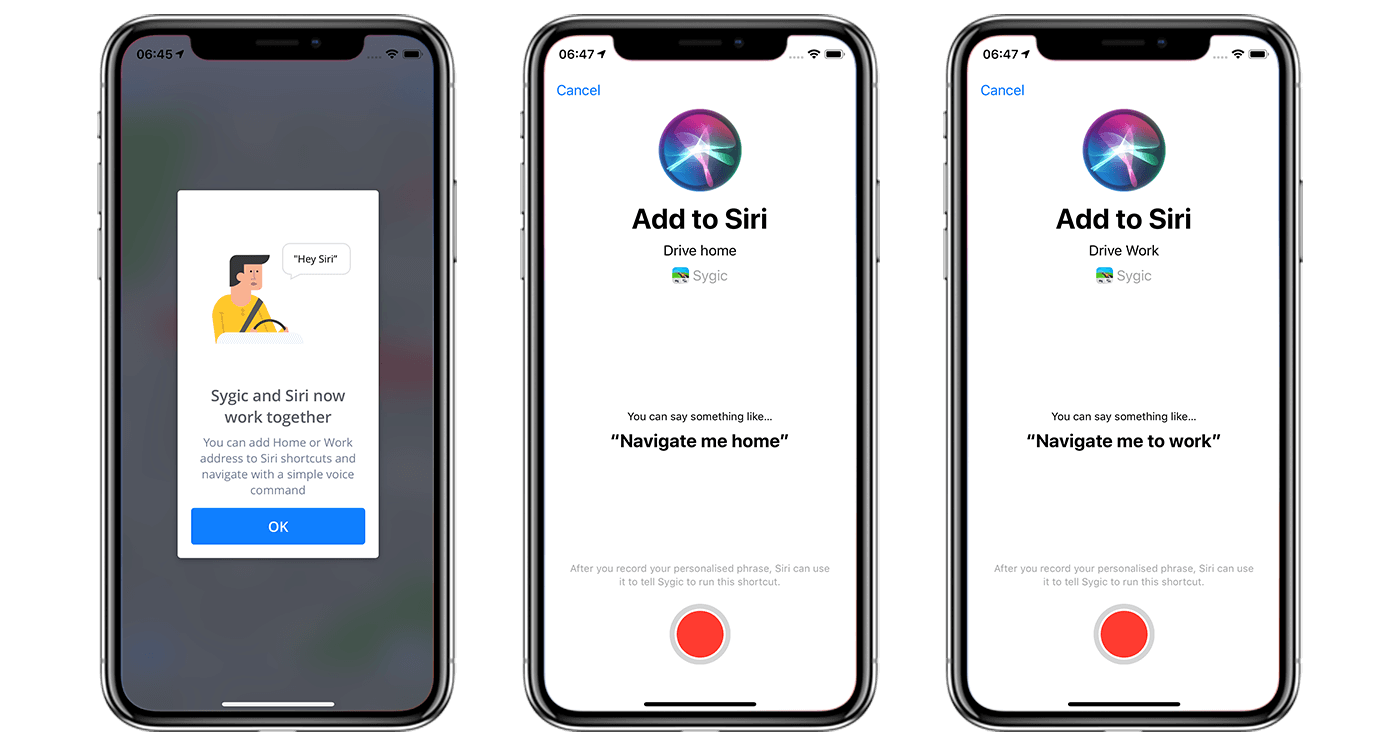 What's great about the new feature?
Users can navigate with a simple voice command, which makes driving much safer, easier and faster.
You can record shortcuts to simplify your daily commute.
You can create shortcuts for driving HOME or to WORK.
Siri also learns your daily routine. Just use it a couple of times in the morning when you head to work, and the next time Siri will propose the shortcut in the specific time you have used it before. After a long day in the office, it will automatically suggest Sygic shortcut to Navigate Home.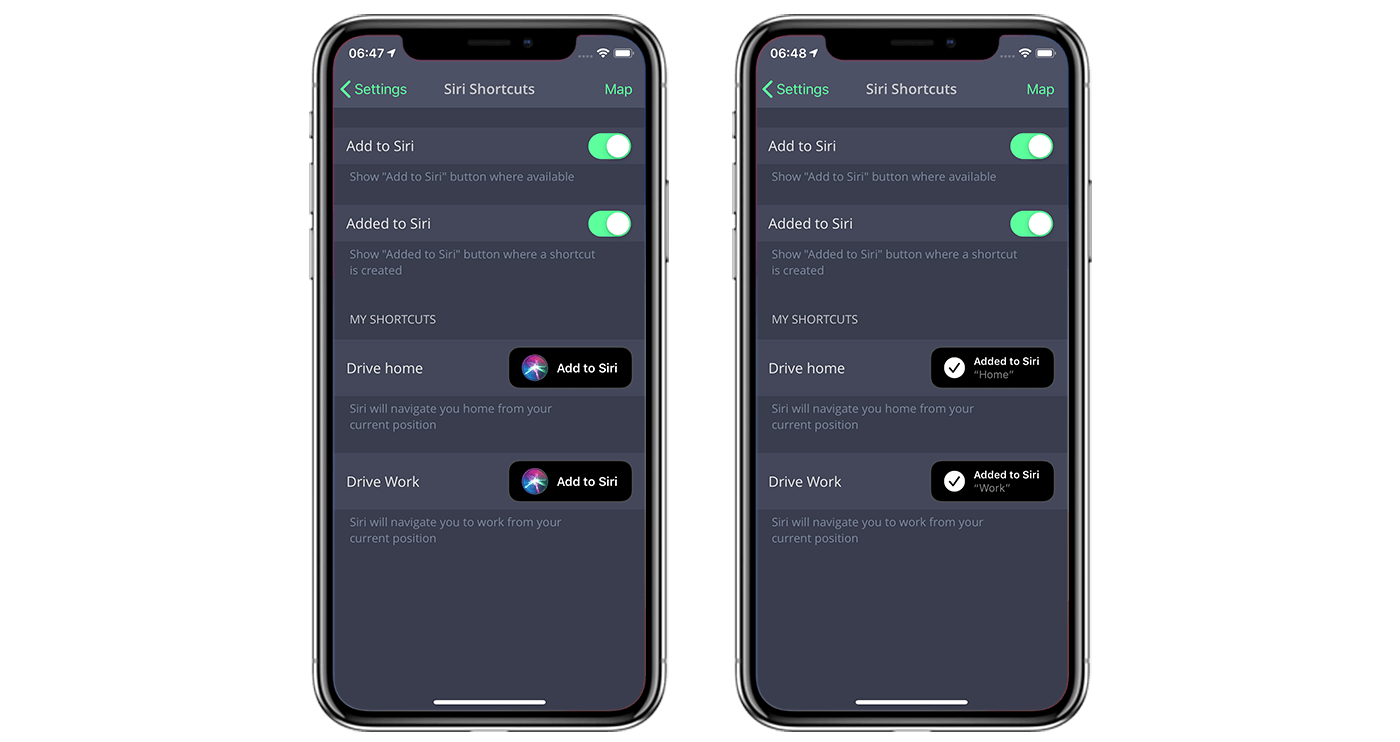 How does it work?
First, you need to have your Home and Work addresses saved in your Favorites. If you haven't created your Home and Work yet, click here to find out how to do it.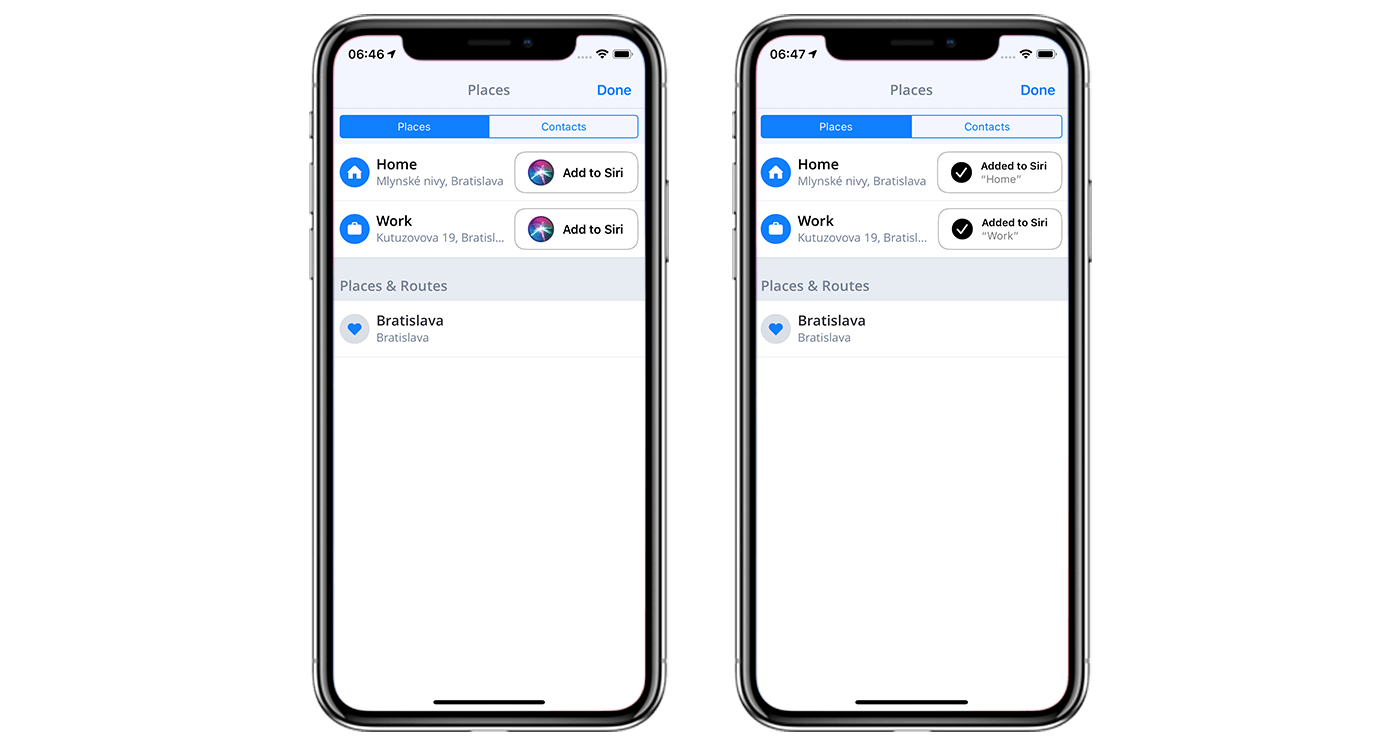 Activate Siri on your iPhone, tap Record and say your custom voice command. We suggest something simple like:
"Let's go to work."
"Take me home."
"Navigate me home."
Just say your custom voice command, and Siri will open Sygic GPS Navigation. Your route Home or to Work will be calculated and started automatically.
Watch this short video to see how this feature works:
The Siri Shortcuts feature is available in Sygic GPS Navigation for free (version 17.9.0 or higher).
Please note you will see the Traffic data only if you have purchased one of the Premium + Traffic licenses.