The expansion in e-commerce and cross-border trade is driving the anticipated growth in demand for freight transportation will rise up 33% by 2030 and 50% by 2050.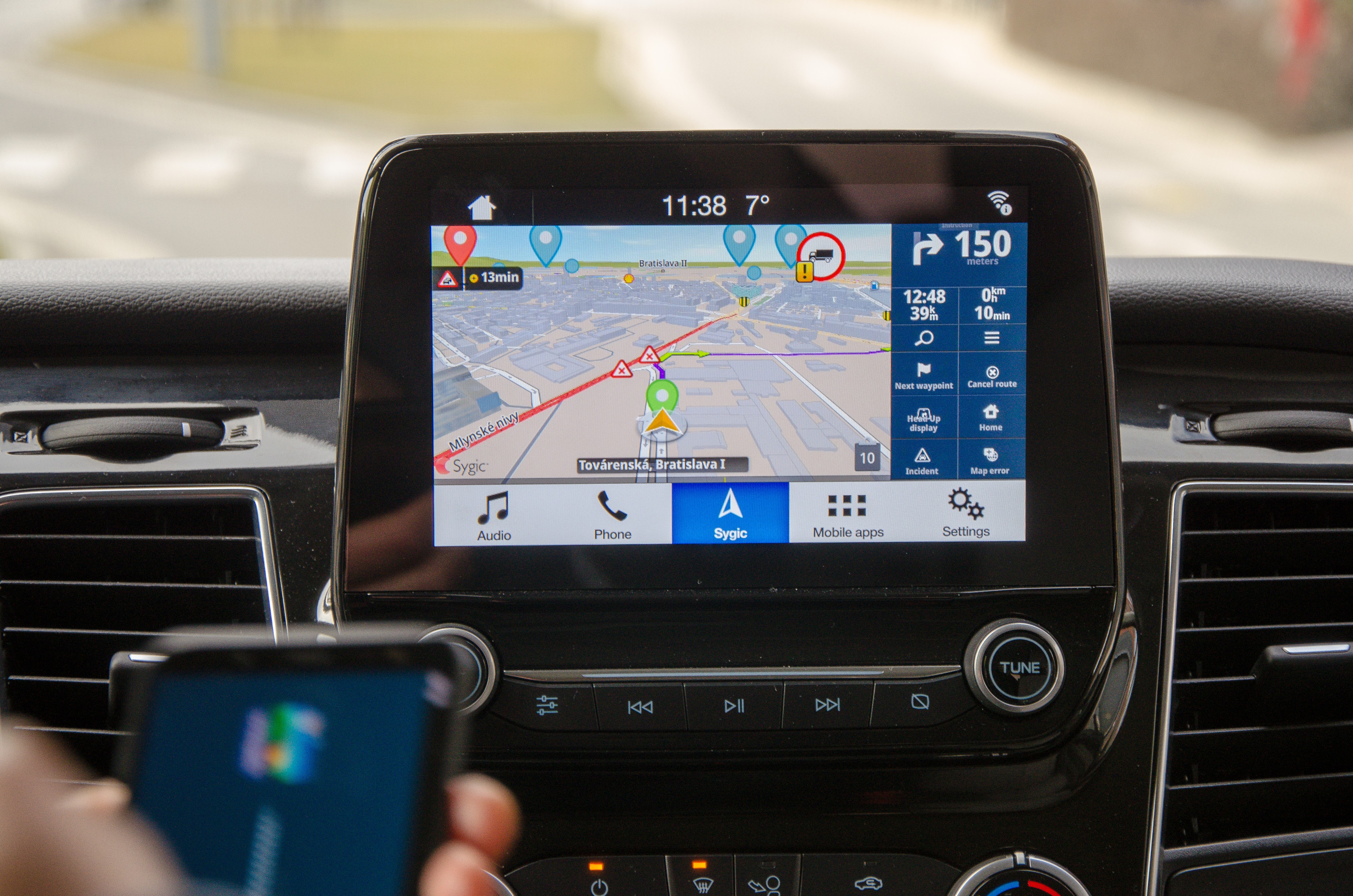 However, with opportunity comes a challenge. Congestion is a major issue; legislative and compliance environments are increasingly demanding; the push for carbon neutrality requires continual fleet investment; and then there's the customer. In our always-on, just-in-time supply chain world, customers have less tolerance for delays. What's more, intense competition ensures that logistics has become a high-volume, low margin business.
Against this backdrop, logistics firms are looking to technology for answers: to help them achieve complete visibility over the status and location of their vehicles, to provide continuously updated Estimated Time of Arrival (ETA) and to optimise fleet performance, from scheduling and dynamic route planning to use operational data to improve driver training. To target this opportunity, Sygic and ScanSource have partnered to provide you with a proven and reliable software and hardware solution. It's designed to help you rapidly develop the smart apps that logistics firms need to help them operate with greater agility and efficiency, improve customer service and reduce costs.
Putting the professional into GPS navigation
The heartbeat of a logistics operation is an accurate, real-time GPS engine. Sygic's Professional GPS app is designed for fleets to plan, and adjust, routes in real-time. But it's more than this too: it comes with over 80 APIs, and a powerful Software Development Kit (SDK). These tools make it easier for your teams to not only add GPS capabilities to existing Transport Management Systems (TMS) but to quickly create new functions and applications too.
Powerful Zebra devices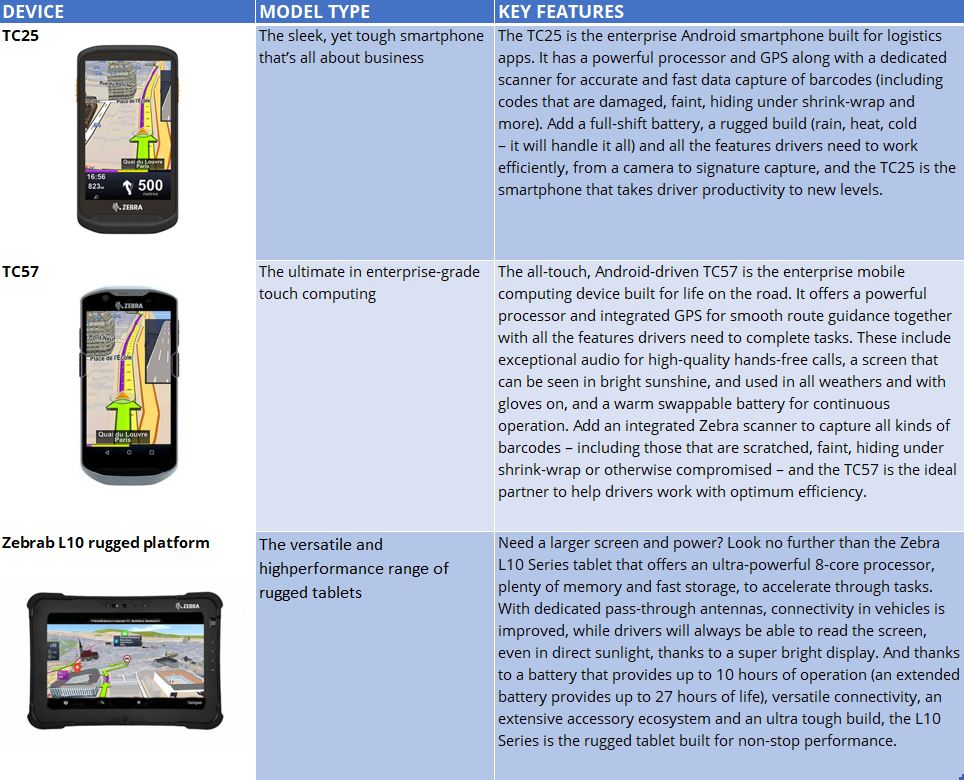 Find out more about Mobility DNA and key features in full version of Solutions.
For more information contact our sales team.