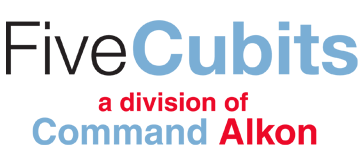 Five Cubits
FiveCubits has been the leading bulk material supply chain solutions company for over 35 years. Our web-based product suite synchronizes all aspects of the supply chain for contractors, suppliers and haulers to increase efficiency, reduce cost, and increase profitability.
The FiveCubits network has over 100,000 distinct electronic links between major buyers, transportation providers and suppliers. And we add more every day.
Product Name
TrackIt
About Product
TrackIt was developed especially for the bulk material supply chain industry. We offer tools designed to maximize productivity as well as provide valuable proof-of-delivery information.
Using GPS technology, and world-class hosted software, TrackIt has become the fastest adopted GPS track and trace technology in the market.
About Sygic integration
Our TrackIt product is seamlessly integrated with Sygic Fleet product. Our "One-Touch" navigation allows dispatchers to send the address and route right to the in-cab MDT platform, allowing the driver to easily navigate to the pickup or drop-off with one touch of a button.
Industry
Local distribution and delivery
Utilities, mobile service and maintenance
Supported countries