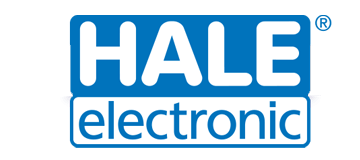 HALE
HALE electronic has been a reliable manufacturer of taxi equipment since 1977. Exports to 45 countries make HALE an international all-rounder and a highly competent, experienced provider for the taxi industry. Due to the company's role as a direct supplier for the German automotive industry HALE is certified not only according to ISO9001:2008 but as well as to TS16949. This qualifies HALE as international automotive supplier.
HALE offers taximeters, automotive printers and roof signs as well as the complete systems and solutions for driver accounting, fleet management and tracking & dispatching. New to this range is the all-in-one taxi terminal TT-01 with implemented taximeter, navigation, dispatch and data radio (mobile communication).
Product Name
TT-01: The All-in-One-Taxiterminal
About Product
HALE's All-in-One TT-01 is an automotive terminal which has been specifically developed for the taxi industry. TT-01 combines taximeter, data radio and navigation in one housing. The TT-01 meets the highest requirements for the automotive industry in quality and design and corresponds to the latest EUmeters guidelines. The TT-01 core features are its high functionality for taximeters as well as dispatching and its open platform which is modularly expandable. Any manufacturers data radio or dispatching application can be integrated as OEM product. This makes the TT-01 a highly multifunctional and profitable terminal.
The automotive terminal is Linux based and equipped with a powerful 32 bit microprocessor. It offers a multifunctional hardware solution with two CANand two serial interfaces for I/Os, GPS receiver, GSM modem, chip card reader and an interface for speed signal. It is expandable by USB and equipped with two slots for SD-card and INSIKA® smart card.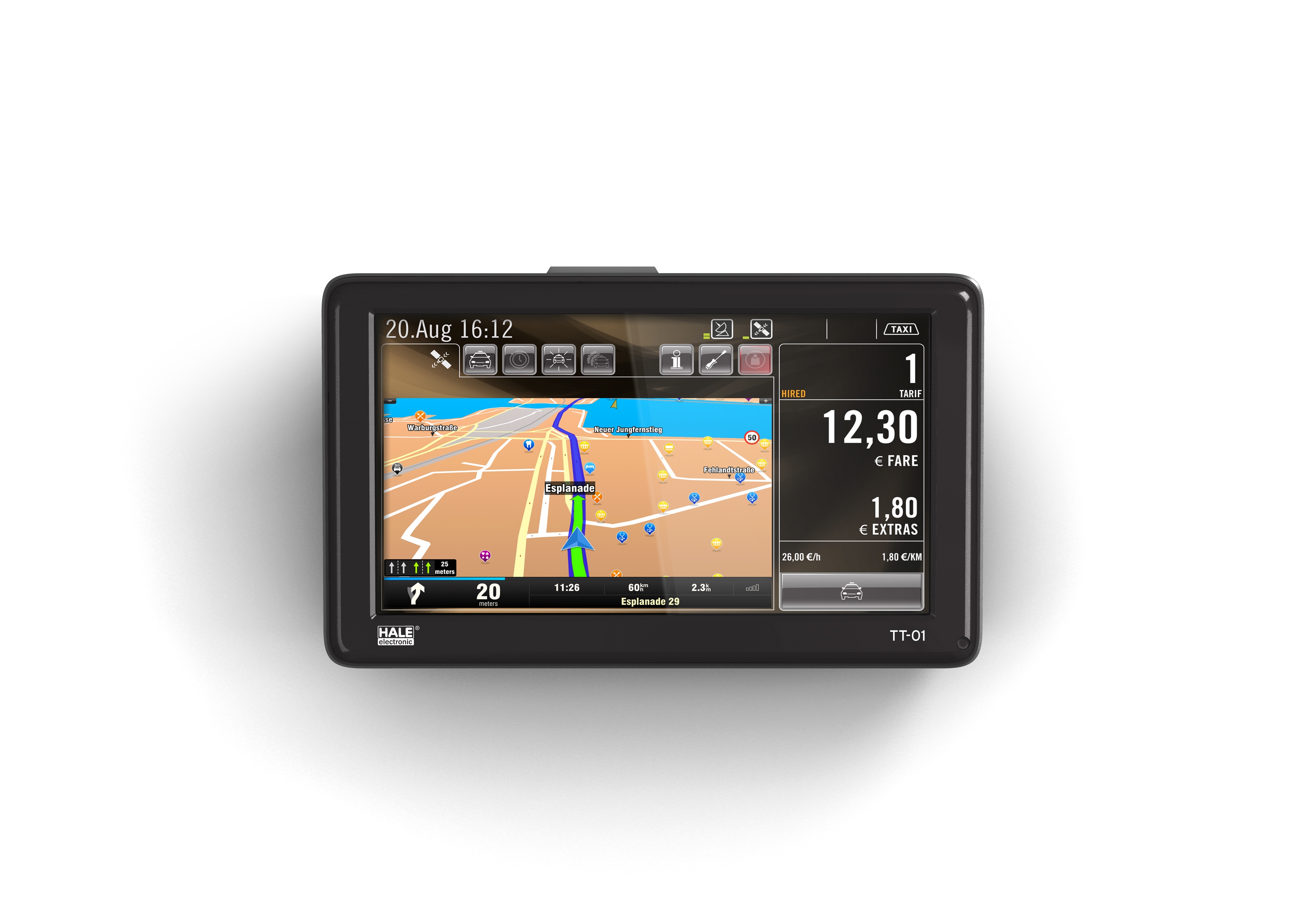 About Sygic integration
TT-01 integrates the Sygic® navigation solution which offers a special guidance system for taxi lanes. The pick-up as well as drop-off address can be automatically transferred from the dispatching application for quick navigation.
Sygic® is the perfect route guidance for the driver from receiving an order until the end of the tour.
Industry
Automotive
Transportation
Taxi companies
Dispatching companies
Supported countries
HALE is supplying 45 countries worldwide with their taxi equipment requirements – tailor made (corresponding in each case to local standards and laws) for each location.
DACH region, DK, UK, IRL, F, E, P, EST, RU, LV, LT, SL, SLO, HR, BA, BIH, AL, GR, CY and to CIS- Arab countries e.g. GE, AZ,
RL, EG, KZ, UZ, TJ, PK, KW, BRN, Q, UAE, OM, SA, YE, ETH