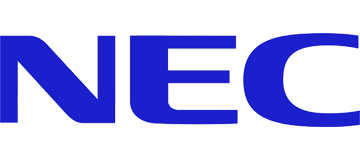 NEC Australia Pty Ltd
NEC Australia is a leading technology company that delivers a complete portfolio of ICT solutions and services to large enterprises, small businesses and government customers.
NEC Australia helps customers gain greater business value from their technology investments, by delivering end-to-end technology solutions, encompassing consulting, professional services, application development, systems integration and engineering, communications solutions, and application and infrastructure managed services and support.
Product Name
Mobile Access Controller
About Product
Designed specifically for regional vehicle fleets in adverse conditions, the Mobile Access Controller (MAC) solution is a self-contained, mobile communications platform providing reliable voice and data coverage for remote field based and emergency response teams.
Utilizing multiple networks such as 3G, UHF/VHF radio and satellite, the MAC intelligently routes calls and data to the best available network at the lowest cost, based on defined business rules, whether you are in an urban, rural or a remote environment.
Always in contact
The power of multiple networks
More than just mobile voice coverage
Enhanced OH&S/HSSE compliance
One platform
Tailored to meet business needs
The MAC solution provides the features and functions to support the business drivers for occupational health & safety, field force automation, fleet management and compliance.
About Sygic integration
The Sygic Fleet software is incorporated into the MAC application processor module, and tailored to suit specific customer needs. Fleet SDK API is used to manage the Drive application, allowing control over the application visibility and to automatically restart the service.
MAC also checks to see if the user is using the navigational 3D map to overlay a main-menu button. The Text To Speech interface of the API is used by the MAC (besides the navigation instructions) to provide the user with content specific feedback from the MAC application (eg duress, emergency, low power, shutdowns etc).
Multiple categories of Custom Asset POI's are used in the MAC application and updated remotely.
Industry
Rescue forces (police, ambulance, firefighters)
Utilities, mobile service and maintenance
Supported countries