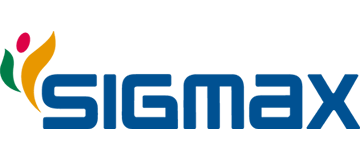 Sigmax
Sigmax Field Mobility develops innovative mobile solutions that simplify field service operations and data processing so that businesses can operate more efficiently and intelligently, whether it's in the area of drain repairs or the
preventive maintenance of fire extinguishers. With the Field Service Suite, Sigmax delivers a modular extendable solution for all types of field service processes.
Product Name
Field Service Suite
About Product
Optimize your field service experience. Together with our partner ORTEC we offer a standardized suite for all kinds of field service operations – the Field Service Suite. This suite supports the complete service spectrum of dispatching, automatic and dynamic scheduling, workforce management and field work. Through highly customizable workflows this application will support your company's daily operations.
By developing native mobile software we ensure that applications run secure and support on- and offline working in every situation. The field service suite offers a wide range of functions such as material registration, barcode scanning, photo & sketch and multiple objects on one work order. All with an easy to navigate user interface.
Using ORTEC's planning techniques, the Field Service Suite offers a very powerful dynamic scheduling tool which optimizes your planning, increases service punctuality & reduces costs and overtime.
About Sygic integration
Sygic offers a very complete navigation application and rich integration possibilities. In our application you can use navigation with a simple touch to easily direct you to the next customer.
Industry
Local distribution and delivery
Public transport
Rescue forces (police, ambulance, firefighters)
Utilities, mobile service and maintenance
Supported countries
Netherlands
Belgium
France
Germany
Other countries on request