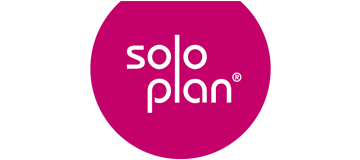 Soloplan
Soloplan GmbH is THE logistics software company: Family-owned, medium-sized and based in Kempten.
We develop software for transport management, planning, freight billing, automatic tour planning and fleet management.
Product Name
CarLo
About Product
CarLo - The flexible logistics software for transport management and planning.
CarLo inTOUCH- The easy access to telematics with positioning and order management.
About Sygic integration
The Android-based telematics system CarLo inTOUCH is now also available with a direct connection to Sygic's truck navigation system. If selected, the driver can start the navigation process directly on their Samsung Galaxy tablet, which will then lead them to the unloading point along the route planned in CarLo.
Industry
Supported countries