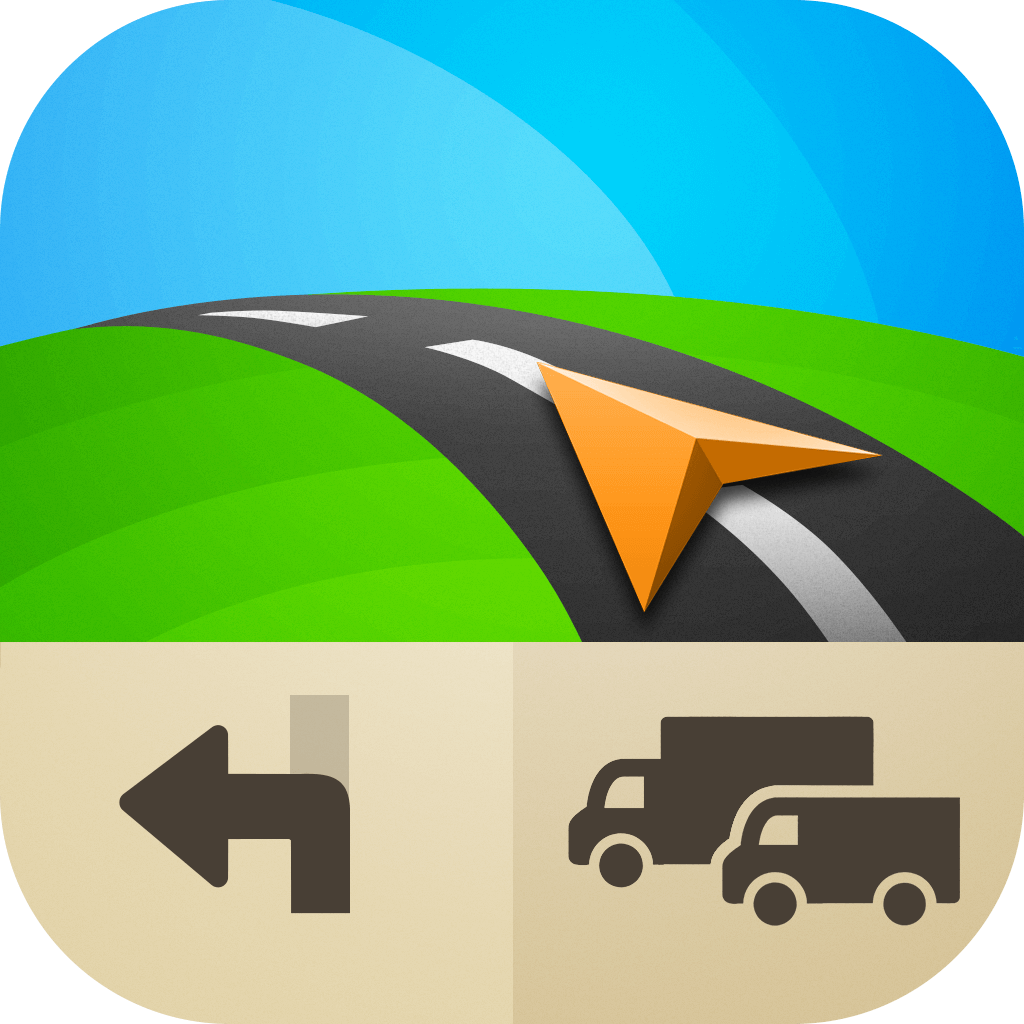 Navigation for Caravans
Enjoy your next road trip hassle-free with Sygic Truck & Caravan GPS Navigation. Always find the best route and places for your Caravan, RV, Motorhome, Camper, or Car with trailer.
Scroll down for more info
With Caravan Routing you're always on the right path
Avoid low bridges, narrow roads, steep hills, and other hazards and unpleasant situations. Just enter the vehicle height, weight, length, and the app will do the rest. You can also set other preferences to avoid toll roads or see road elevation.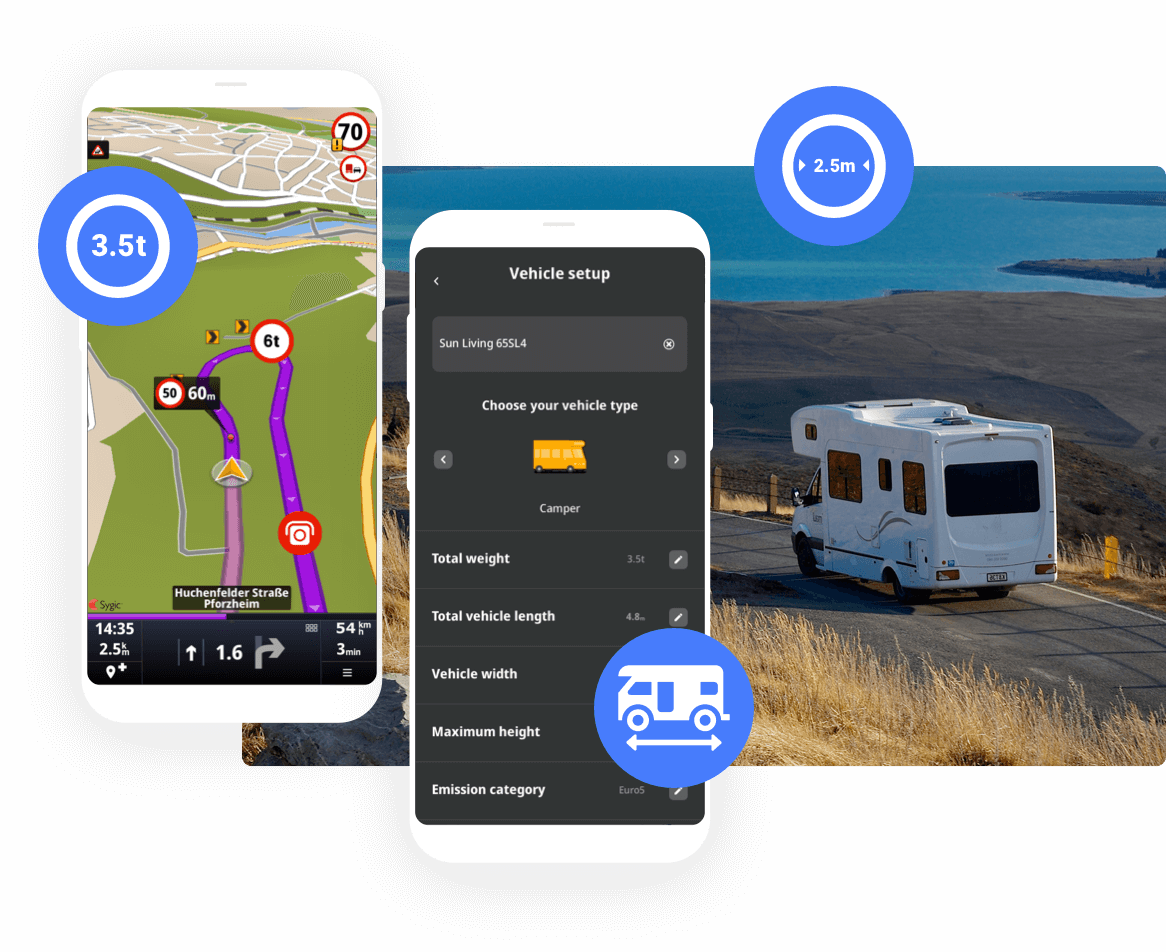 No internet? No problem
Never get lost waiting for a signal again. Explore foreign cities as well as off-the-beaten-path destinations. Offline maps guarantee you'll always find anything you need – even without an internet connection.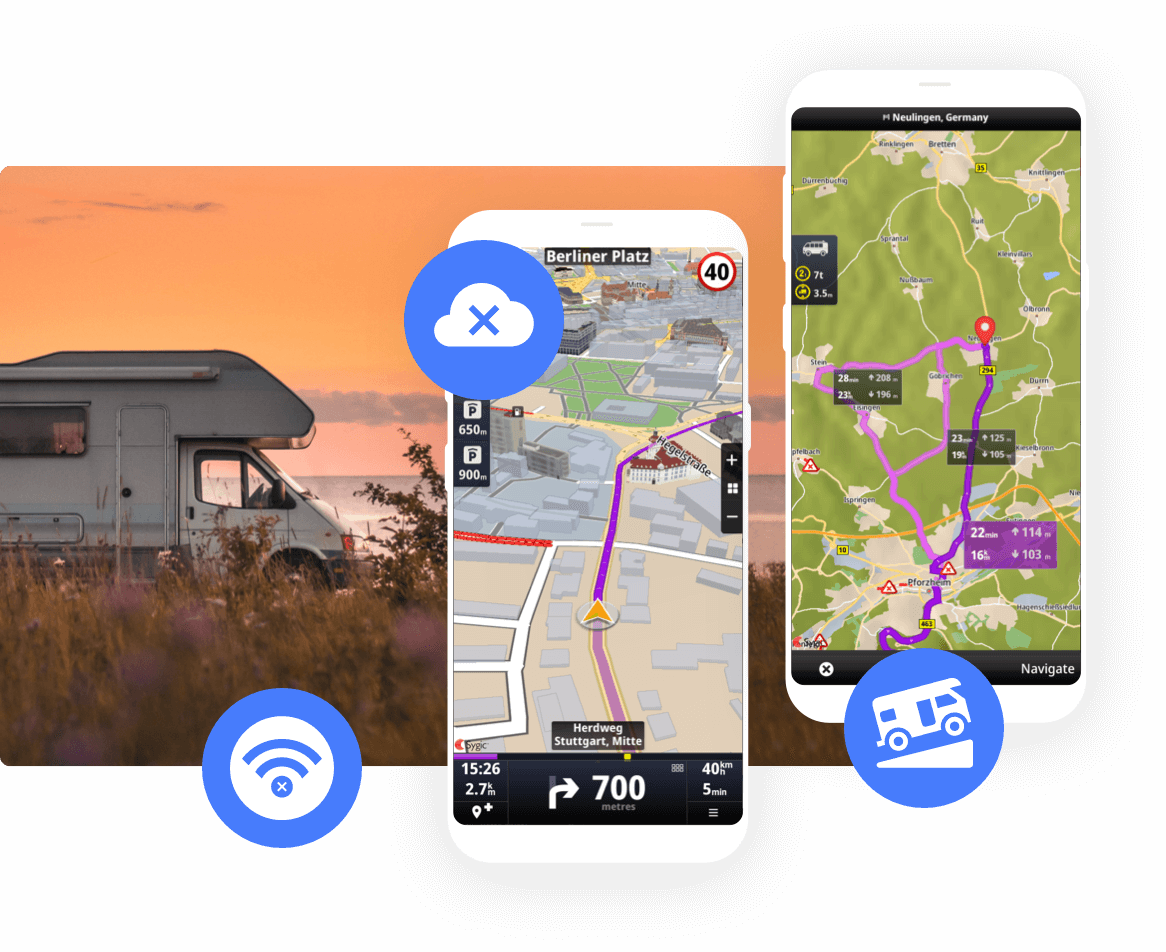 Thousands of Caravan-specific POIs (Points of interest)
Discover and navigate to thousands of campsites, hotels, restaurants, tourist attractions, and more with detailed POIs information. Fill up at the best price with real-time information about fuel stations & prices along your route.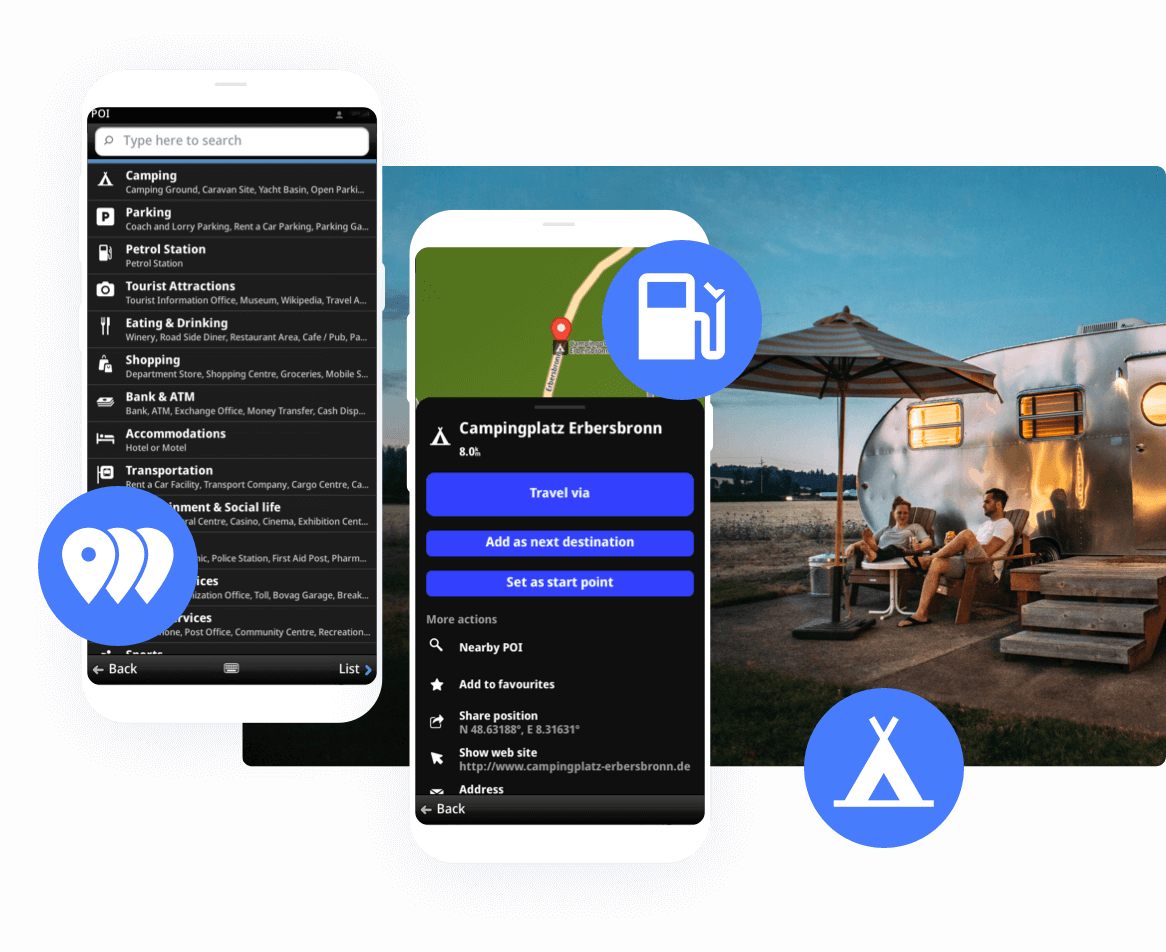 Get safely to your destination
Driving on unknown roads or switching to a bigger vehicle can feel overwhelming, but Sygic Truck & Caravan GPS Navigation will help you stay safe during your trip. Voice navigation with clear & accurate driving instruction helps to focus on the road ahead and frees you from checking the route on a phone display. The Dynamic lane assistant & Junction view features are ensuring you keep the right track well in advance so you will never miss a turn again.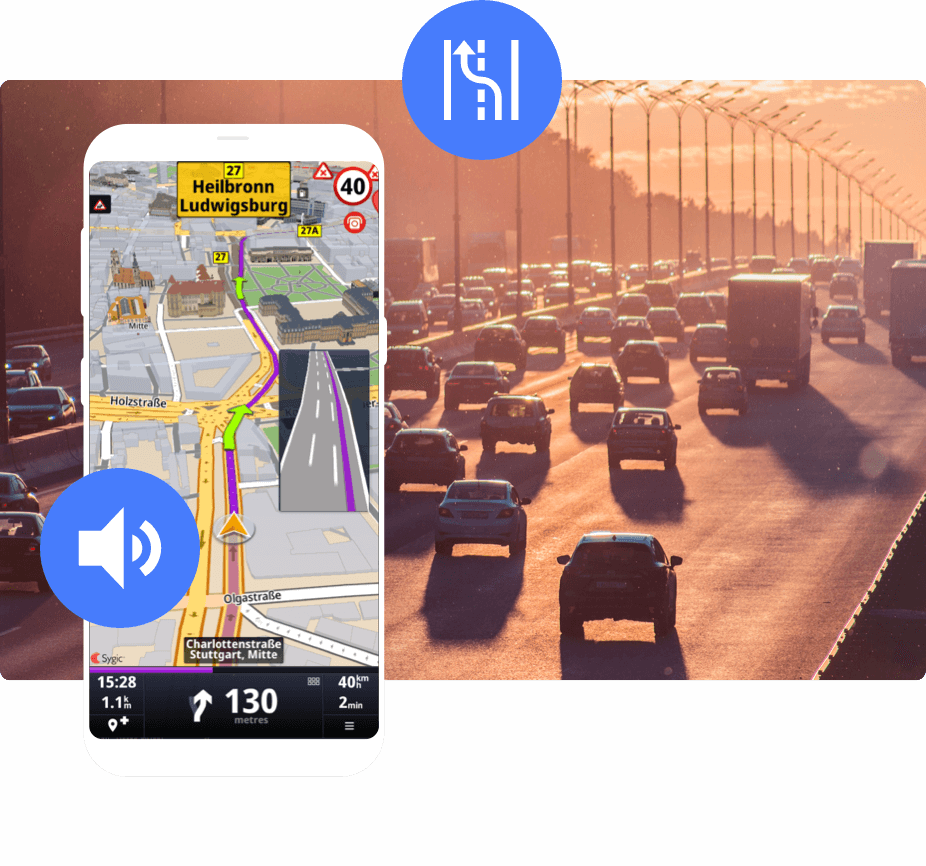 Avoid fines with speed limits
The app always shows the current speed, the maximum allowed speed, and upcoming speed limit changes. You will get clear visual and sound alerts when you exceed the speed limit.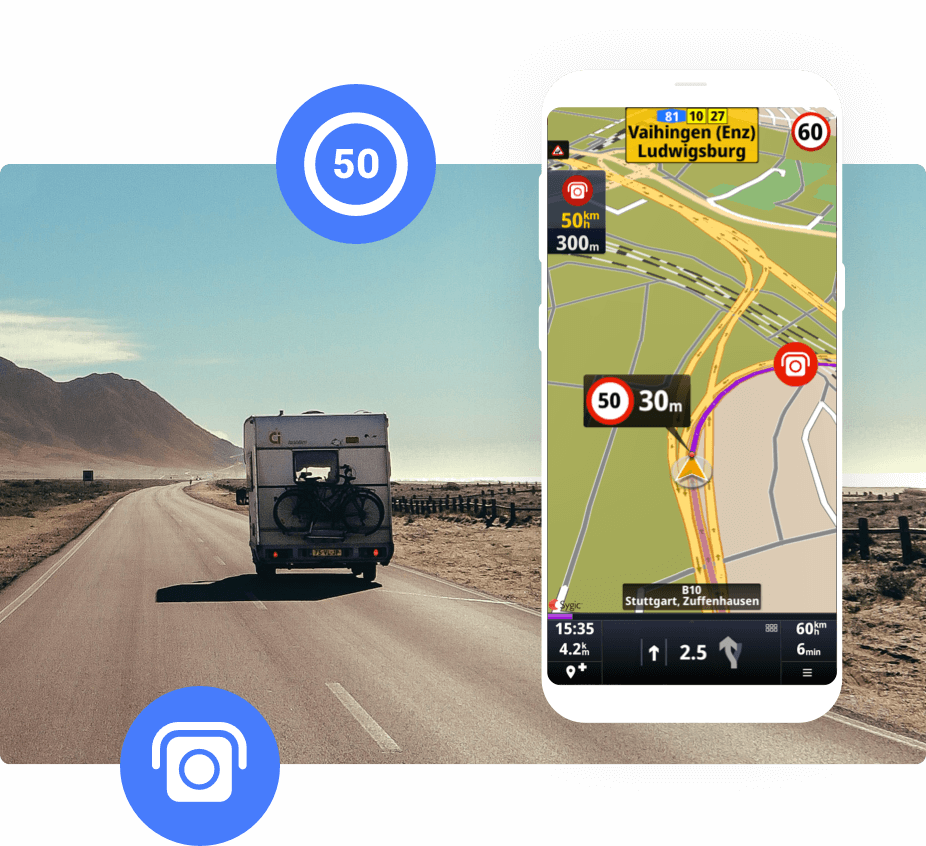 Plan your next adventure with Google Maps
The best way to fully enjoy your road trip is to plan it precisely in advance. First, do your search with Google Maps and add up to ten destinations. Then send the route to Sygic Truck & Caravan Navigation with Sygic Truck Route Sender,  a free extension available in Chrome and Firefox. The app calculates the trip based on your vehicle settings and navigates you stress-free to your destination! 
It is also effortless to shape your road trip with multiple waypoint optimization. Our algorithm re-arranges all added waypoints most efficiently to save time and lower fuel costs.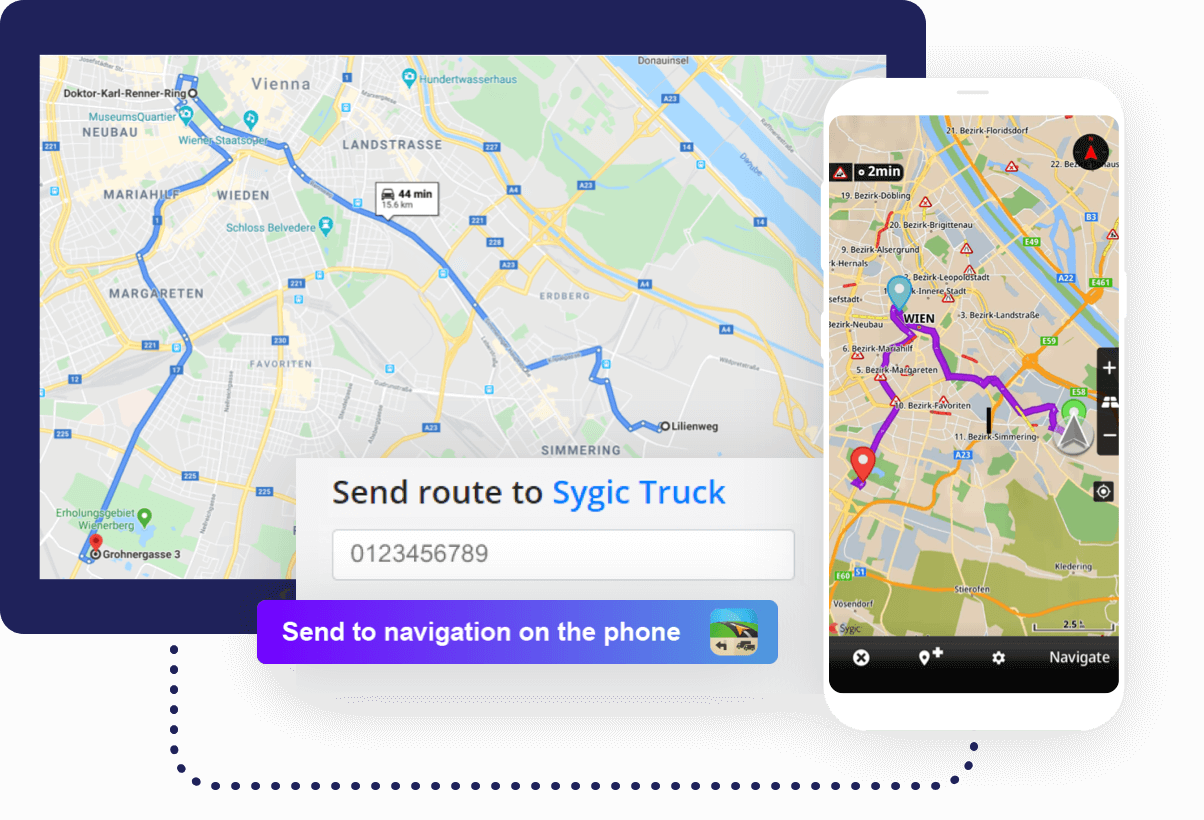 Check out our latest offer