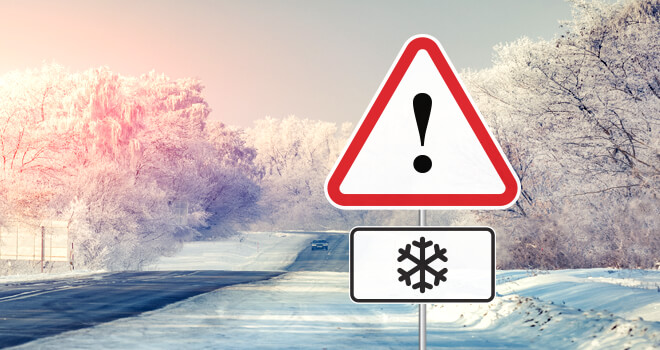 Ready or not winter is finally here. Cold, snow, rain, and fog make driving more dangerous and test cars and drivers alike. Here are some practical tips that can help you stay safe on the roads while driving with Sygic GPS Navigation.
Keep your gas tank at least half full to avoid gas line freeze-up. You can easily find gas stations along your route thanks to POI on route suggestions.
Remember that speed limits are meant for dry roads, not roads covered in snow and ice. So slow down and Sygic will help you drive safely by giving you speed limit warnings in advance.
Remember to slow down in plenty of time before bends and corners. With turn-by-turn voice guided navigation you will have ample warning to adjust your speed before making a turn.
When driving on any slippery surface its important to make lane changes carefully - with lane assistant and junction views you will have plenty of time to switch lanes safely.
Be cautious on bridges and overpasses as they are commonly the first areas to become icy. Sygic will give you safety warnings about sharp curves and railway crossings.
Snow, rain and fog can cause considerable delays which are dangerous when travelling through elevated terrain. To know what to expect on the road ahead, use our Live Services with real-time traffic information.
When driving after dusk, keep your eyes from getting fatigued by switching to night mode for reduced glare.
Do not use cruise control when driving on any slippery surface (snow, ice, wet), Sygic continuously displays the legal speed limit and warns you if start speeding.
Lifetime Premium helps your drive safer
Drive with turn-by-turn voice guided navigation, know which lane stay in and which exit to take thanks to lane assistant and junction views, and stay safe with speed limits and safety warnings. Click here to learn more about Sygic GPS Navigation Premium.