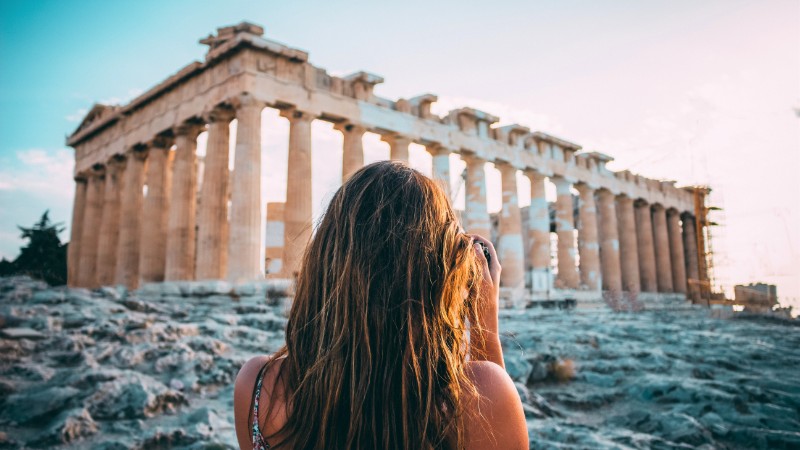 Photo by Arthur Yeti on Unsplash.
How many of the UNESCO sites have you visited so far? There are over 1,100 of them all around the world, but most of them are located in Europe. In Italy, Spain or France, you bump into one or two anyway you go. Sygic Travel has selected the 10 most beautiful ones for you.
Acropolis
✈ Greece
Drag the 360° video to look around or move it. Photo by Jimmy Teoh on Pixabay.
Dating back to around 400 BC, the Acropolis of Athens has maintained its authenticity and survived numerous wars, earthquakes, and other natural disasters.
Add Acropolis to Favorites ❤
Cinque Terre
✈ Italy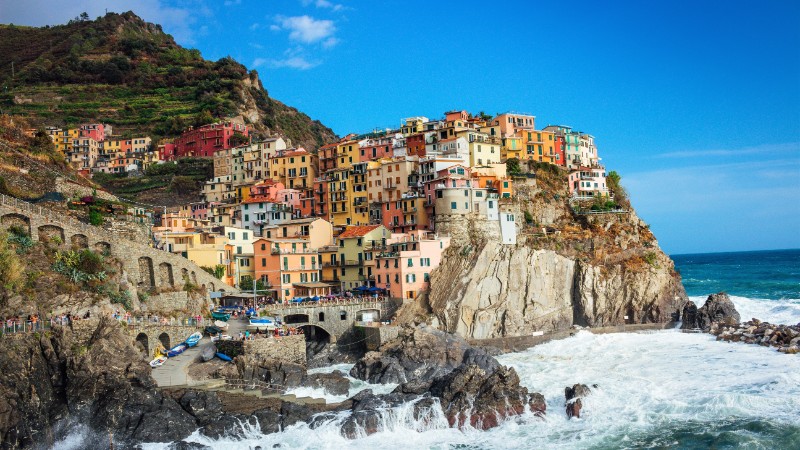 Photo by Nikki Jeffrey on Unsplash.
Get to know Italy's idyllic coast by visiting these five villages. They form the Cinque Terre National Park and together with their surroundings they offer amazing views of the Ligurian sea.
Add Cinque Terre to Favorites ❤
Alhambra
✈ Spain
Drag the 360° video to look around or move it. Photo by WikiImages on Pixabay.
One of the largest and certainly most beautiful castles in the world. The mighty Alhambra was rebuilt by the Moors in the 14th century and it is a real gem with its red walls, arabesques and mosaics.
Add Alhambra to Favorites ❤
Mont Saint-Michel
✈ France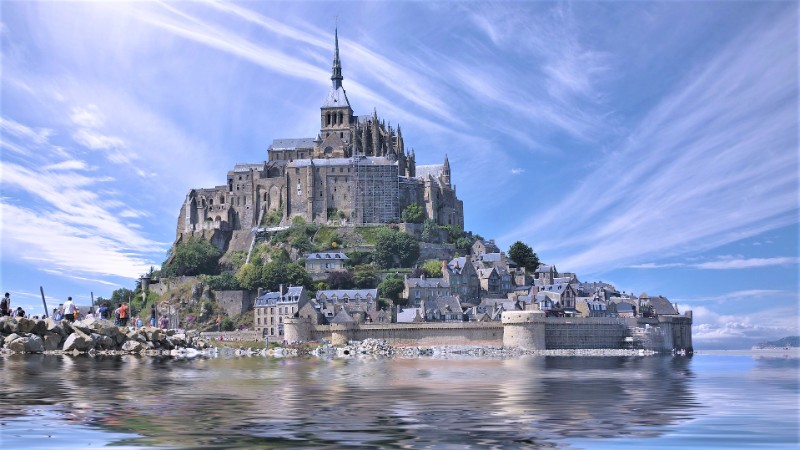 Photo by Brigitte Werner on Pixabay.
This islet of 0.37 sq mi is inhabited by only 50 people. It is dominated by the magical Mont Saint Michel Abbey – a landmark upon the hill and a true marvel of the French Gothic architecture.
Add Mont Saint-Michel to Favorites ❤
Bryggen
✈ Norway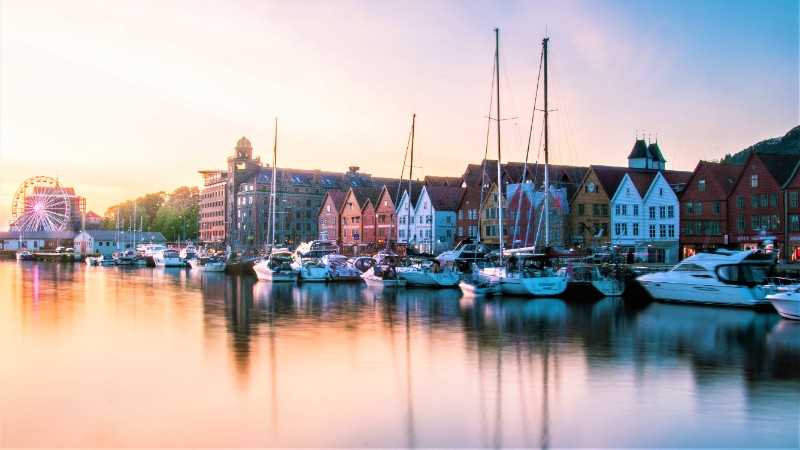 Photo by Lachlan Gowen on Unsplash.
Bryggen is the oldest neighbourhood in Bergen, Norway. Its colourful wooden houses were once the commercial capital of northern Europe. Today there are 58 of them here.
Add Bryggen to Favorites ❤
Parliament Building
✈ Hungary
Drag the 360° video to look around or move it. Photo by skeeze on Pixabay.
Head here if you want to see the largest building in Hungary. Do not miss the Upper House Lobby, where you can take a stroll across the largest hand-knotted carpet in Europe.
Add Parliament Building to Favorites ❤
Historic Centre of Český Krumlov
✈ Czech Republic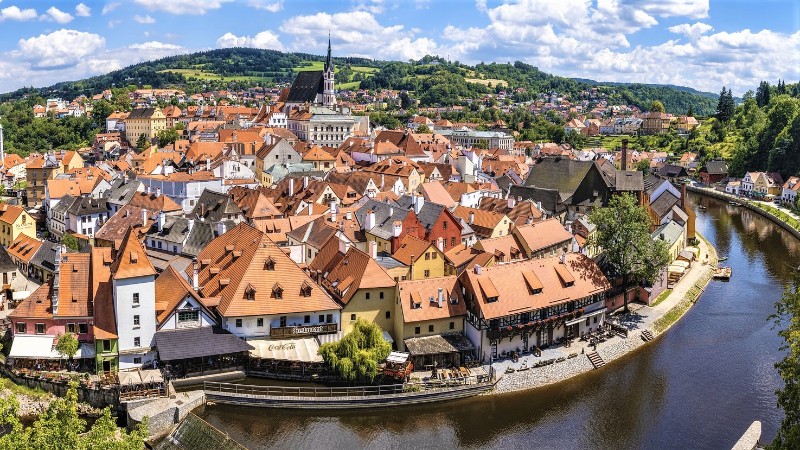 Photo by Felix Mittermeier on Pixabay.
A part of UNESCO's World Heritage, this beautiful town built around the meandering Moldau river is the second most visited place in the country – and it is definitely worth it!
Add Český Krumlov to Favorites ❤
Stonehenge
✈ England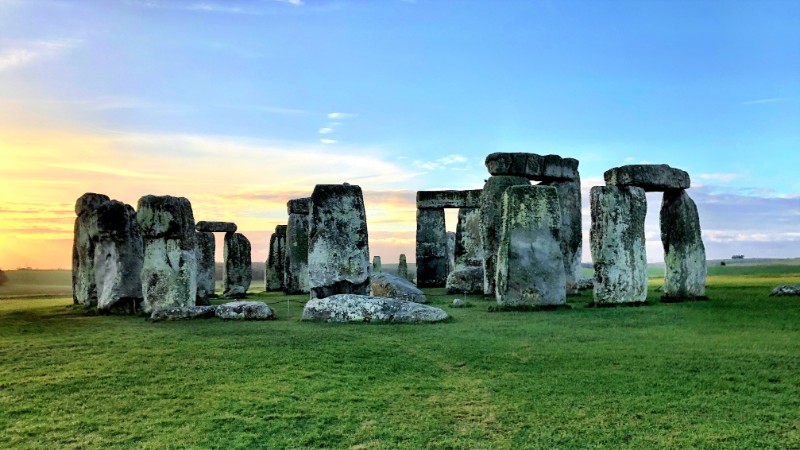 Photo by Brooke Bell on Unsplash.
Stonehenge is a true mystery. It consists of more than 160 megaliths arranged in circular shape. Historians are still not sure when exactly it was built and more importantly, how.
Add Stonehenge to Favorites ❤
City of Valletta
✈ Malta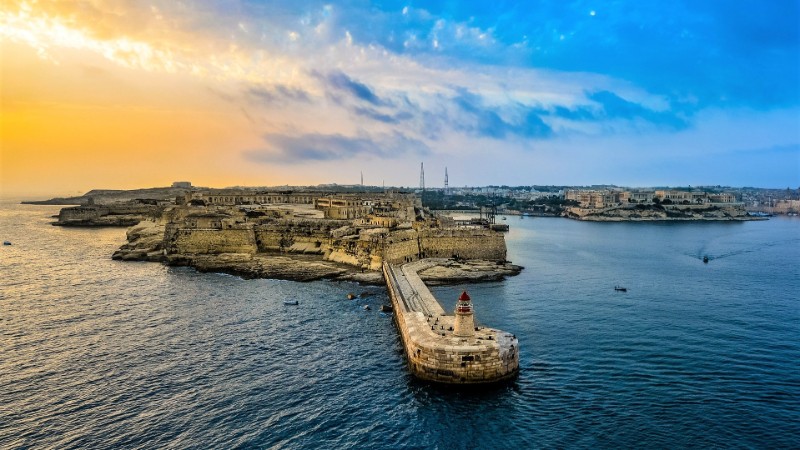 Photo by Kirk Fisher on Pixabay.
In an area of just 136 acres, Valletta offers 320 sights and monuments. That makes it one of the world's most intensive places when it comes to sightseeing experience and a city definitely worth visiting.
Add Valletta to Favorites ❤
Giant's Causeway
✈ United Kingdom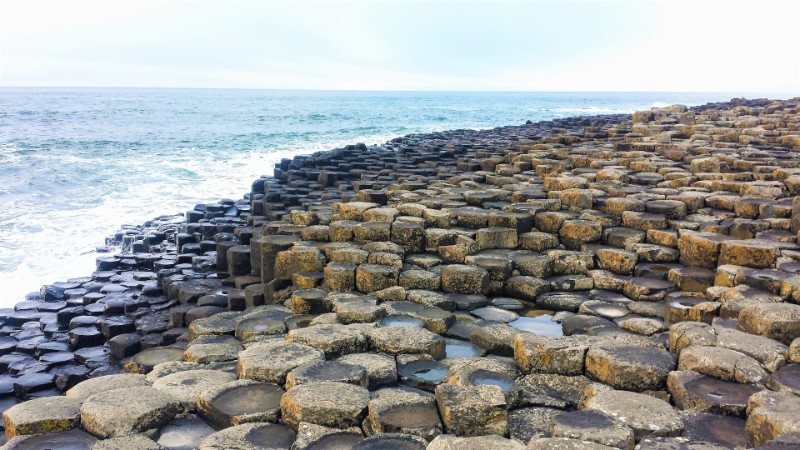 Photo by Larah Vidotti on Pixabay.
The Giant's Causeway is a geological formation in Northern Ireland. It consists of about 40,000 basalt columns, starting at the cliff foot and disappearing under the sea.
Add Giant's Causeway to Favorites ❤
Has something caught your eye? Don't forget to add the places to your Favorites list in the Sygic Travel mobile app, either on iOS & Android, or on the trip-planning website Sygic Maps. You can easily access them later this way.