Dashcam is the smart alternative to the hardware dashboard cameras. You don't have to buy a special device, Sygic GPS Navigation and your smartphone are perfectly capable to do the job. Record videos of the road ahead while navigating to have a proof in your hands in case of an accident.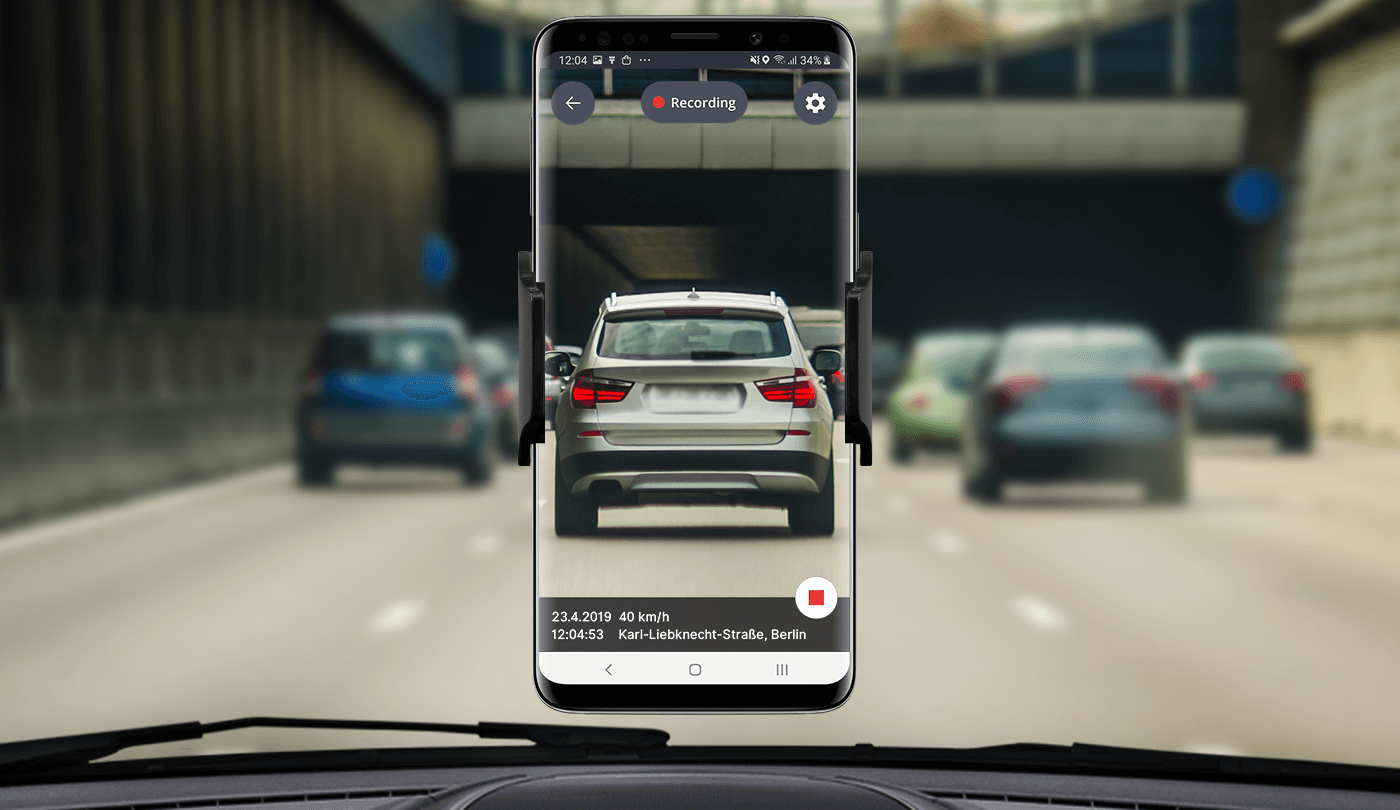 The latest version of this Add-on feature comes with improved user experience and design, additional safety features and new settings.
The new version of Dashcam introduces several new features:
Autosave on the crash, when the smartphone accelerometer detects a high G-force event
Automatic recording when you exceed the speed of 25km/h
Video overlay showing date, time, speed and street name
Sound recording
Advanced settings for video quality and video duration
Dashcam doesn't require any additional device and has the advantage of the high-end hardware, which comes with your smartphone. This includes accelerometer, camera sensor and accurate GPS module. Standalone dashboard cameras usually do not have these functions and they cost quite a lot of money.
Dashcam records the events on road in the background while navigation is displayed on the phone's screen. You can also use Dashcam in the preview mode to see the live recording.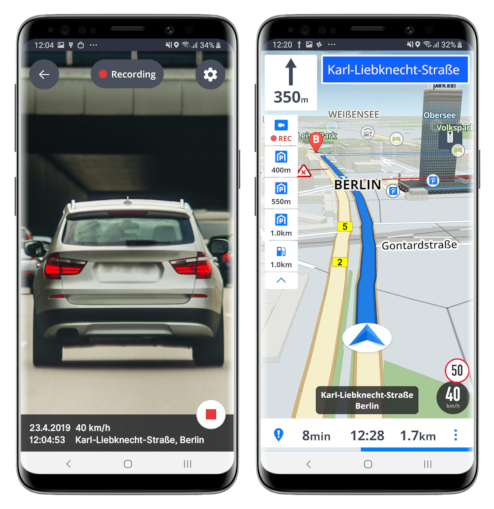 Sygic GPS Navigation continuously records video of your drive and only saves the recording after a tap on the screen. The app will save the video automatically, if it detects a sudden change of speed through the device's accelerometer, which can indicate an incident.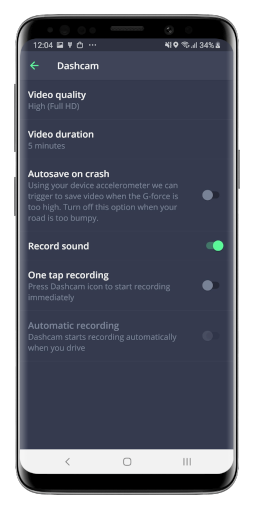 Watch the video to see how to use Dashcam:
Additionally, if you drive an Apple CarPlay compatible car, you can use your phone for live preview of the recording and the built-in screen to display the navigation instructions. *
The new version of the Dashcam Add-on is available in Sygic GPS Navigation for iOS and Android, version 18.0 or higher.
Find out how to use Dashcam here.
*Please note, you need to purchase Premium for CarPlay and Dashcam to be able to do this.